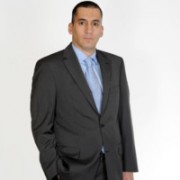 Stavros Georgiadis
CFA, InvestorPlace Contributor
Stavros Georgiadis is a CFA charter holder and an Equity Research Analyst, Economist with an MSc in Applied Economics and Finance from the Athens University of Economics and Business. You can connect with Stavros on LinkedIn

Join InvestorPlace Insights — FREE!
Get actionable advice from our top experts, including the hottest stocks to buy & sell, 401k and retirement tips, market analysis and more!
Recent Articles
5G is the future in the telecommunications network and there are many opportunities to profit from this business trend among 5G stocks.
Hydrogen seems to be the future of energy, and these hydrogen stocks are some of the best to invest early in this clean energy transition.
These utility stocks are attractive long-term buy-and-hold stocks, suitable for safety and income generation and value investing
Investors have turned to gold as a haven in 2020. These 4 gold stocks offer exposure to investing in gold, either directly or indirectly.
These 3 cloud stocks have risen too far, too fast, and could be subject to significant pullback anytime due to their valuation risks.