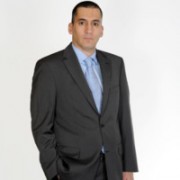 Stavros Georgiadis
CFA, InvestorPlace Contributor
About Stavros Georgiadis
Stavros Georgiadis is a CFA charter holder and an Equity Research Analyst, Economist with an MSc in Applied Economics and Finance from the Athens University of Economics and Business. You can connect with Stavros on LinkedIn

Join InvestorPlace Insights — FREE!
Get actionable advice from our top experts, including the hottest stocks to buy & sell, 401k and retirement tips, market analysis and more!
Recent Articles
GME stock has started 2022 with losses, the party of 2021 over for the meme stock. Investors should stick to the fundamentals.
Exchanges and the markets have rules for a reason, and Camber Energy has ignored those rules. Holding CEI stock is a mistake in light of that.
RIOT stock is getting off to a rough start in 2022 with sliding Bitcoin prices and added risks, such as cash burn issues and stock dilution.
Republic is an investing platform where anyone can invest at any price. Here are the 7 best startups to buy on Republic right now.
Decentraland and its MANA token is another example of why the cryptocurrency market is so ambiguous in offering real value to investors as the virtual world seems like daydreaming.