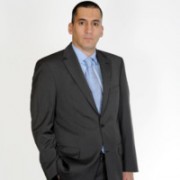 Stavros Georgiadis
CFA, InvestorPlace Contributor
About Stavros Georgiadis
Stavros Georgiadis is a CFA charter holder and an Equity Research Analyst, Economist with an MSc in Applied Economics and Finance from the Athens University of Economics and Business. You can connect with Stavros on LinkedIn

Join InvestorPlace Insights — FREE!
Get actionable advice from our top experts, including the hottest stocks to buy & sell, 401k and retirement tips, market analysis and more!
Recent Articles
Speculation is fun, but it isn't investing. And the fun is likely to run out faster than your Dogecoin investment drops to zero. Here are 5 reasons to heckin avoid this altcoin.
Stablecoins aren't supposed to have great volatility -- that's their most vital feature, and why they are considered safer than their peers.
TRCH stock just saw a reverse split and a business combination, but the meme trade here is just one of many reasons to avoid the new stock.
These are the 7 best startups to consider buying now on StartEngine, from fuel additives to eyewear and electric scooters.
Bionano Genomics is risky and its valuation does not justify its price. There is no compelling argument for a buy in BNGO stock.