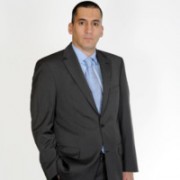 Stavros Georgiadis
CFA, InvestorPlace Contributor
About Stavros Georgiadis
Stavros Georgiadis is a CFA charter holder and an Equity Research Analyst, Economist with an MSc in Applied Economics and Finance from the Athens University of Economics and Business. You can connect with Stavros on LinkedIn

Join InvestorPlace Insights — FREE!
Get actionable advice from our top experts, including the hottest stocks to buy & sell, 401k and retirement tips, market analysis and more!
Recent Articles
RKLB stock is trying to build momentum and become a point of reference in the space industry, but it is too early now to get enthusiastic.
There are serious red flags around CEI stock, making this energy firm one to avoid from a fundamental investment perspective.
These seven equity crowdfunding campaigns offer exciting ways to get involved in companies innovating in various industries early.
ASTS stock is a bold and very risky vision to turn space into a giant, cellular broadband network. Its path to success is paved with risk.
These five arguments are all fundamental ones. I believe that AAPL stock is poised for future growth and is attractive now. I like it a lot.