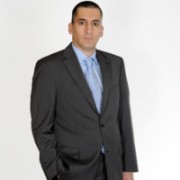 Stavros Georgiadis
CFA, InvestorPlace Contributor
Stavros Georgiadis is a CFA charter holder and an Equity Research Analyst, Economist with an MSc in Applied Economics and Finance from the Athens University of Economics and Business. You can connect with Stavros on LinkedIn

Join InvestorPlace Insights — FREE!
Get actionable advice from our top experts, including the hottest stocks to buy & sell, 401k and retirement tips, market analysis and more!
Recent Articles
These 5 oversold stocks present solid investment opportunities and could be set for a quick rebound in the coming months.
Hydrogen stocks can offer exposure to the growing economy for clean energy. Here are four to keep an eye on, even if they're expensive here.
Here are 4 Buffett stocks investors should avoid in 2020, both from a valuation and a fundamental analysis perspective.
These four upcoming IPOs to watch in 2020 offer opportunities to profit from positive economic sentiment despite Covid-19.
Startup investing can be an exciting and lucrative passtime -- or it can swallow your time and money. Arm yourself with these tips.