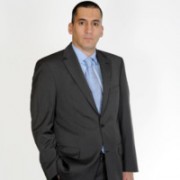 Stavros Georgiadis
CFA, InvestorPlace Contributor
About Stavros Georgiadis
Stavros Georgiadis, CFA is an Equity Research Analyst and an Economist with an MSc in Applied Economics and Finance from Athens University of Economics and Business. He has been analyzing the global financial markets for two decades after getting his bachelor's degree in Economics in 1997.
He received his CFA designation in 2016 and ever since has been working as a freelance financial analyst. He has his own financial website at https://www.thestockmarketontheinternet.com with the goal to start his own investment firm or investment fund and make it public on the U.S. stock exchange.
He has worked as an Economist and Operations Manager for a private shipping company for 15 years and has written various articles on investments, from stocks to cryptos. He focuses on the U.S. stock market and especially on stocks with great fundamentals, at an attractive valuation, and high-dividend stocks for income generation.
Stavros' investment philosophy is to avoid all the noise on Wall Street and be very selective and picky applying a thorough fundamental analysis and due diligence. From a vast universe of stocks, only a few of them pass his own independent investment criteria. He is also a supporter of derivatives, mostly options as these can be used not just for speculation but to enhance financial returns in a portfolio.
He places a lot of importance on the fundamentals, but also believes that technical analysis can add supplementary value to investing in stocks.
Writing for InvestorPlace since 2020, he has written more than 150 articles for the website.
You can follow Stavros on LinkedIn and on Twitter.

Join InvestorPlace Insights — FREE!
Get actionable advice from our top experts, including the hottest stocks to buy & sell, 401k and retirement tips, market analysis and more!
Recent Articles
Monitor these 5 hot upcoming IPOs in 2022 for investment opportunities that will offer excitement and potentially high returns.
These penny stocks to buy could perform well in 2022, a year when growth stocks, overvalued stocks, and even value stocks have suffered.
NTNX stock trades near its 52-week low and its upcoming earnings should be very strong to fuel a rebound for Nutanix.
BRCC stock has performed well in 2022 although it declined 70% off its highs. But the Q1 results were not good, with a huge net loss.
3 undervalued housing stocks to buy now as their prices have fallen to levels that could soon support a strong rebound off these lows.