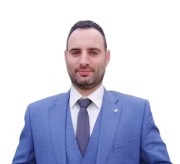 Stavros Tousios
InvestorPlace Contributor
Expertise:
FX, Macros, Equity Analysis, Investment Advisory
Education:
MBA, MEng in Electronics, Sussex University, U.K.
Awards & Accomplishments:
CySEC Licenced, Investment Advisor
Stavros Tousios, MBA, is a contributor at InvestorPlace.com, where he offers investors strategic guidance and valuable insights to enhance their evaluation of investment opportunities.
His dedication to delivering accurate and in-depth analysis positions him as a trusted resource for individuals and businesses seeking to make informed investment decisions.
As the founder and chief analyst of Markets Untold, an investment content company, Stavros provides unique and valuable insights to financial brands, including renowned Forex brokers and other industry leaders.
Beyond his current role at Markets Untold, Stavros also serves as an investment advisor at a Forex broker based in Cyprus. Leveraging his extensive background and qualifications, he offers valuable recommendations and advice to clients seeking to optimize their trading strategies.
With a focus on in-depth equity research, he has earned a reputation as an authority in the field. He has collaborated with former Bloomberg analysts and contributed to prominent platforms recognized for their comprehensive equity research.
During his tenure leading the investment research department at a renowned Forex broker, Stavros further solidified his position as a trusted and knowledgeable professional. He built and led a team of market strategists and content providers to successfully provide buy-side investment research to Reuter's institutional platform, Eikon.