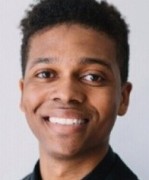 Terel Miles
InvestorPlace Contributor
Expertise:
Technical & Fundamental Analysis, Macroeconomics, Commodities, Clean Energy, Artificial Intelligence
Education:
BA, Western University
Awards & Accomplishments:
Predicted the 2020 global stock market crash as well as the 2022 cryptocurrency liquidity crisis
Terel Miles is a contributing writer at InvestorPlace.com, with more than seven years of experience investing in the financial markets.
He is the founder of Freedom Stocks, a financial media and education website with more than 20,000 followers across Stocktwits, Twitter and Instagram.
Terel holds a BA in Geography from Western University and a Postgraduate Certificate in Climate Change Policy & Practice from the University of Toronto. He has active plans to pursue an MBA later in his career.
You can follow his additional insights at FreedomStocks.com.