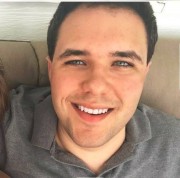 Thomas Niel
Thomas Niel is a freelance writer with an accounting background. An interesting combination to say the least. His understanding of both words and figures pays dividends when writing clear, concise stock analysis.
A value investor at heart, Thomas looks at the fundamentals. Peer analysis and earnings multiples rarely tell the whole story. But, Thomas believes valuation metrics are a great starting point to separate the wheat from the chaff.
His work has appeared at several websites, including Seeking Alpha and Focused Compounding. Outside of investment research, Thomas writes inbound marketing content for the financial services industry.

Join InvestorPlace Insights — FREE!
Get actionable advice from our top experts, including the hottest stocks to buy & sell, 401k and retirement tips, market analysis and more!
Recent Articles
With risk-return not in your favor, steer clear of these 8 penny stocks, all of which could see big declines as the new year unfolds. Chesapeake Energy (OTCMKTS:CHKAQ) Genius Brands (NASDAQ:GNUS) Hertz Global Holdings (OTCMKTS:HTZGQ) Remark Holdings (NASDAQ:MARK) Ocugen (NASDAQ:OCGN) StoneMor (NYSE:STON) VBI Vaccines (NASDAQ:VBIV) XspresSpa (NASDAQ:XSPA)
Yet, biding your time may be the best way to approach Fisker stock. With its solid long-term prospects, consider this a buy when (not if) the bubble pops.
Coupled with solid prospects for a demand recovery (albeit choppy) in 2021, BP stock has room to continue bouncing back, toward $30 per share (and beyond).
The problem? Investors are pricing it as such. Given the high chances it disappoints SPAC investors, watch out with PSTH stock, as it could fall back towards its $20 per share offering price.
Yet, if you bought in before this became a "hot stock," it's high time to cash out. Sell into strength with JMIA stock.