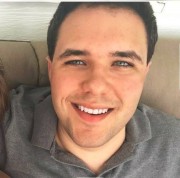 Thomas Niel
About Thomas Niel
Thomas Niel is a freelance writer with an accounting background. An interesting combination to say the least. His understanding of both words and figures pays dividends when writing clear, concise stock analysis.
A value investor at heart, Thomas looks at the fundamentals. Peer analysis and earnings multiples rarely tell the whole story. But, Thomas believes valuation metrics are a great starting point to separate the wheat from the chaff.
His work has appeared at several websites, including Seeking Alpha and Focused Compounding. Outside of investment research, Thomas writes inbound marketing content for the financial services industry.

Join InvestorPlace Insights — FREE!
Get actionable advice from our top experts, including the hottest stocks to buy & sell, 401k and retirement tips, market analysis and more!
Recent Articles
Based on its recent performance, you may be wary about buying SHOP stock today. But given the underlying "story" remains intact, and an upcoming product launch could kick it back into high gear, I wouldn't write it off just yet.
MTTR stock may give you exposure to the metaverse trend, but the shares have become 'priced for perfection' because of it.
Electric vehicle play GGPI stock looks promising, but it's best to only enter a position at or below its SPAC offering price.
Don't count on GameStop's upcoming earnings report to have much impact on GME stock, as it's already starting to have its "game over" moment.
Likely to languish at or below $5 per share for a while, skip out for now with CLOV stock.