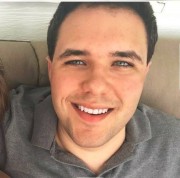 Thomas Niel
Thomas Niel is a freelance writer with an accounting background. An interesting combination to say the least. His understanding of both words and figures pays dividends when writing clear, concise stock analysis.
A value investor at heart, Thomas looks at the fundamentals. Peer analysis and earnings multiples rarely tell the whole story. But, Thomas believes valuation metrics are a great starting point to separate the wheat from the chaff.
His work has appeared at several websites, including Seeking Alpha and Focused Compounding. Outside of investment research, Thomas writes inbound marketing content for the financial services industry.

Join InvestorPlace Insights — FREE!
Get actionable advice from our top experts, including the hottest stocks to buy & sell, 401k and retirement tips, market analysis and more!
Recent Articles
Yet, after the recent sell-off in this SPAC's shares, a small position in GMHI stock may be worthwhile. Just don't go hog wild.
And, even with the NanoFlu catalyst serving as a backup, it may not be enough to shore up NVAX stock if its Covid-19 vaccine falls short of expectations. With all this uncertainty at play, tread carefully with NVAX stock.
So, as we approach the closing of the GNON acquistion, what's the call with LCA stock? The company may surprise, and those buying now could see gains as iGaming expands from coast-to-coast. But, given the long-shot odds of this "also-ran," tread carefully before diving into shares.
Sure, you can't predict when a sell-off will happen. But, to lock in this year's epic gains, the best move for now is to sell into strength while it lasts for Nio stock.
The risk of competition, not a rich valuation, is the reason potential investors should continue skipping out on SNOW stock.