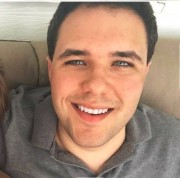 Thomas Niel
Thomas Niel is a freelance writer with an accounting background. An interesting combination to say the least. His understanding of both words and figures pays dividends when writing clear, concise stock analysis.
A value investor at heart, Thomas looks at the fundamentals. Peer analysis and earnings multiples rarely tell the whole story. But, Thomas believes valuation metrics are a great starting point to separate the wheat from the chaff.
His work has appeared at several websites, including Seeking Alpha and Focused Compounding. Outside of investment research, Thomas writes inbound marketing content for the financial services industry.

Join InvestorPlace Insights — FREE!
Get actionable advice from our top experts, including the hottest stocks to buy & sell, 401k and retirement tips, market analysis and more!
Recent Articles
CGC stock has fallen 50% since July. But with the pot stock maelstrom just starting, wait for lower prices to buy Canopy Growth stock.
At the same time, Aurora is too risky a stock to short. A modicum of good news could send the depressed stock price higher. Aurora is the kind of the stock you need to throw into the "too hard" pile. Look for clearer growth opportunities, and steer clear of ACB stock.
INTC stock isn't setting the world on fire. But looking beyond doom and gloom headlines, it remains a solid dividend play.
But other than that, I am skeptical on Pinterest stock. Past results have been strong, but I can easily see grow start to cool once international monetization is complete. With slower growth, shares will either tread water or head lower. Add in the expiration of the IPO lock-up, and today does not sound like the time to buy PINS stock.
Despite compelling growth prospects, OKTA stock is overvalued relative to SaaS peers. Wait for a lower price to buy Okta Inc stock.