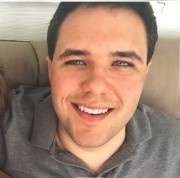 Thomas Niel
Thomas Niel is a freelance writer with an accounting background. An interesting combination to say the least. His understanding of both words and figures pays dividends when writing clear, concise stock analysis.
A value investor at heart, Thomas looks at the fundamentals. Peer analysis and earnings multiples rarely tell the whole story. But, Thomas believes valuation metrics are a great starting point to separate the wheat from the chaff.
His work has appeared at several websites, including Seeking Alpha and Focused Compounding. Outside of investment research, Thomas writes inbound marketing content for the financial services industry.

Join InvestorPlace Insights — FREE!
Get actionable advice from our top experts, including the hottest stocks to buy & sell, 401k and retirement tips, market analysis and more!
Recent Articles
Pulling back along with similar SPACs, now may be the time to enter a position in soon-to-be EV charging play TPGY stock.
Based on the transaction details, there's room for BFT stock to gain in the years following its merger with Paysafe.
Which dividend stocks should you consider for both 3%+ yields and the potential for appreciation? These nine names come to mind. Cardinal Health (NYSE:CAH) Conagra Brands (NYSE:CAG) IBM (NYSE:IBM) Kellogg (NYSE:K) Kimberly-Clark (NYSE:KMB) Lockheed Martin (NYSE:LMT) Pfizer (NYSE:PFE) Phillip Morris International (NYSE:PM) PPL Corporation (NYSE:PPL)
However, those buying in today are more likely than not getting in too late. With the risk this second round ends before it begins, steer clear of GME stock for now.
In the meantime, the company still needs to execute the commercialization of Truforma. If it experiences any hiccups along the way, shares could fall back to lower price levels. Reconsider ZOM stock as a buy if that happens. But, for now, hold off buying.