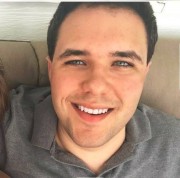 Thomas Niel
InvestorPlace Contributor
Expertise:
Micro-Cap Stocks, Shareholder Activist Stocks, Value Stocks
Education:
Bachelors in Accounting, CFA Program Participant (Completed Level I in 2017)
About Thomas:
Thomas Niel is an investment writer at InvestorPlace. With a professional background in accounting and financial analysis, his understanding of both words and figures pays dividends when writing clear, concise stock analysis.
A value investor at heart, Thomas looks at the fundamentals. Peer analysis and earnings multiples rarely tell the whole story. But, Thomas believes valuation metrics are a great starting point to separate the wheat from the chaff.
His work has appeared at several websites, including Seeking Alpha and TipRanks. Outside of investment research, Thomas provides inbound marketing content to the investment management industry.
You can follow Thomas on Twitter and check out his track record on TipRanks.
Recent Articles
Once macro challenges resolve, and a shift in market sentiment results in renewed appreciation of its long-term growth prospects, LI stock could rebound to a greater extent than comparable plays. If you're bullish on EV proliferation in China, buying this stock is arguably the best way to play this trend.
Each of these cheap stocks under $10 per share trades at a low valuation, and has catalysts in play to potentially send them back to higher prices.
These seven micro-cap stocks to buy and hold have tremendous upside potential, making the current market a great time to initiate positions.
These seven dividend stocks to sell all have a high risk of being yield traps. Although many of them have already tumbled in price, each one could keep dropping. As the risk of a recession keeps climbing, dividend cut risk could become further factored into their valuations.
Why? Once current uncertainties pass, each of these seven mid-cap stocks to buy, which are some of the most undervalued out there, could experience a significant level of price appreciation. Ahead of this potentially playing out, consider adding them to your portfolio.

Join InvestorPlace Insights — FREE!
Get actionable advice from our top experts, including the hottest stocks to buy & sell, 401k and retirement tips, market analysis and more!