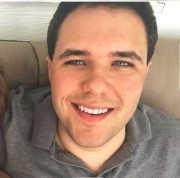 Thomas Niel
Thomas Niel is a freelance writer with an accounting background. An interesting combination to say the least. His understanding of both words and figures pays dividends when writing clear, concise stock analysis.
A value investor at heart, Thomas looks at the fundamentals. Peer analysis and earnings multiples rarely tell the whole story. But, Thomas believes valuation metrics are a great starting point to separate the wheat from the chaff.
His work has appeared at several websites, including Seeking Alpha and Focused Compounding. Outside of investment research, Thomas writes inbound marketing content for the financial services industry.

Join InvestorPlace Insights — FREE!
Get actionable advice from our top experts, including the hottest stocks to buy & sell, 401k and retirement tips, market analysis and more!
Recent Articles
In short, Chevron stock may offer a compelling risk/return proposition. With continued dividends minimizing downside, and big upside if oil prices rebound, consider this an opportunity.
If you bought MRNA stock for its CMV prospects before the outbreak, consider now the time to sell. With COVID-19 speculators more than pricing in upside, cashing out today could be the best call.
It's hard to bet against NVDA stock. But do you want to overpay for quality, with the thought Nvidia shares can move higher?
In other words, watch out with falling knife F stock. Shares may have rebounded from under $4 per share to over $5 per share in a matter of days. But it may pay to wait-and-see, and enter at a more compelling entry point.
Biotech investing is tough. If you have a background in this space, sure, knock yourself out. But if you are an investor looking for solid opportunities, look elsewhere, and avoid INO stock. As the overall market recovers, there are plenty of other screaming buys to consider.