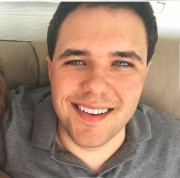 Thomas Niel
Thomas Niel is a freelance writer with an accounting background. An interesting combination to say the least. His understanding of both words and figures pays dividends when writing clear, concise stock analysis.
A value investor at heart, Thomas looks at the fundamentals. Peer analysis and earnings multiples rarely tell the whole story. But, Thomas believes valuation metrics are a great starting point to separate the wheat from the chaff.
His work has appeared at several websites, including Seeking Alpha and Focused Compounding. Outside of investment research, Thomas writes inbound marketing content for the financial services industry.

Join InvestorPlace Insights — FREE!
Get actionable advice from our top experts, including the hottest stocks to buy & sell, 401k and retirement tips, market analysis and more!
Recent Articles
Weighing upside against the downside, what's the verdict? Consider a small position. Don't bet the ranch, but Qualcomm stock remains an opportunity. Even at current price levels.
You could speculate on CHK stock, and see big gains if a black swan event pushes natural gas prices back up to prior levels. But if you prefer to invest, and not gamble, Chesapeake is not your play. Look elsewhere for opportunity.
The "boom and bust" nature of MU stock warrants a low valuation. But if 5G-driven demand exceeds expectations, MU could move higher.
It may be too early to go short Beyond Meat stock. But it's too late to go long. Bullish or bearish, tread carefully.
Nio stock rallied thanks to a massive short squeeze. But the company still has huge cash issues. The bottom line is that investors should sell NIO immediately..