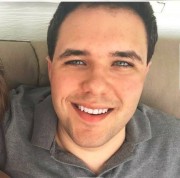 Thomas Niel
About Thomas Niel
Thomas Niel is a freelance writer with an accounting background. An interesting combination to say the least. His understanding of both words and figures pays dividends when writing clear, concise stock analysis.
A value investor at heart, Thomas looks at the fundamentals. Peer analysis and earnings multiples rarely tell the whole story. But, Thomas believes valuation metrics are a great starting point to separate the wheat from the chaff.
His work has appeared at several websites, including Seeking Alpha and Focused Compounding. Outside of investment research, Thomas writes inbound marketing content for the financial services industry.

Join InvestorPlace Insights — FREE!
Get actionable advice from our top experts, including the hottest stocks to buy & sell, 401k and retirement tips, market analysis and more!
Recent Articles
The circumstances that shot MRIN stock to the moon a month ago aren't likely to repeat anytime soon. Expect share prices to fall even more.
So, with the merits of buying it as a short-squeeze or as a turnaround play debatable, what's the best move with XELA stock? Ahead of it pulling back further, consider it a stock to avoid.
It may remain volatile for now. But in the long-run, TLRY stock could climb to levels far above where it trades today (around $17 per share).
Barring the slim chance it gets EUA in Canada, which admittedly could result in an outsized move higher? Expect OCGN stock to continue trending lower, eventually falling back to around 70 cents per share.
So, with the infrastructure bill catalyst, along with a catalyst that could play out, whether said bill passes or not, what's the verdict on CLF stock? With room to add to its epic gains in the past twelve months, consider it a buy at today's prices.