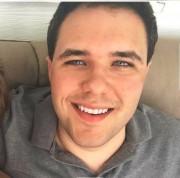 Thomas Niel
About Thomas Niel
Thomas Niel is an investment writer at InvestorPlace. With a professional background in accounting and financial analysis, his understanding of both words and figures pays dividends when writing clear, concise stock analysis.
A value investor at heart, Thomas looks at the fundamentals. Peer analysis and earnings multiples rarely tell the whole story. But, Thomas believes valuation metrics are a great starting point to separate the wheat from the chaff.
His work has appeared at several websites, including Seeking Alpha and TipRanks. Outside of investment research, Thomas provides inbound marketing content to the investment management industry.
You can follow Thomas on Twitter and check out his track record on TipRanks.

Join InvestorPlace Insights — FREE!
Get actionable advice from our top experts, including the hottest stocks to buy & sell, 401k and retirement tips, market analysis and more!
Recent Articles
Expect Loopring to remain volatile in the short term, but a long-term recovery in crypto would be good for the Ethereum-based token.
No matter where oil prices go from here, these seven energy stocks to buy could result in solid returns, through both dividends and price appreciation:
Put post-Cryptyde selling pressure, a rich valuation, and risks like more dilution together, and a lot of signs point to even lower prices ahead for BBIG stock.
As a company, it has a path to survival. Whether this results in it bringing any of its proposed vehicles to market is another question. As a stock, though, there's no question what the future likely holds. Dilution and a reverse split, which will send MULN stock to even lower prices.
With UPST stock, keep in mind an economic downturn could further worsen the situation with this "future of lending" fintech firm.