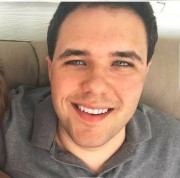 Thomas Niel
Thomas Niel is a freelance writer with an accounting background. An interesting combination to say the least. His understanding of both words and figures pays dividends when writing clear, concise stock analysis.
A value investor at heart, Thomas looks at the fundamentals. Peer analysis and earnings multiples rarely tell the whole story. But, Thomas believes valuation metrics are a great starting point to separate the wheat from the chaff.
His work has appeared at several websites, including Seeking Alpha and Focused Compounding. Outside of investment research, Thomas writes inbound marketing content for the financial services industry.

Join InvestorPlace Insights — FREE!
Get actionable advice from our top experts, including the hottest stocks to buy & sell, 401k and retirement tips, market analysis and more!
Recent Articles
It's too early to tell whether its recent combination with Aphria will succeed, but consider TLRY stock a cautious buy after its sell-off.
It may not go back to below a penny. But expect Dogecoin to give up even more of its recent gains.
AMZN stock has held steady since September and will likely see double-digit growth in 2021 and 2022. But it's hard to tell whether that'll continue if we see a correction.
Small-cap stocks in the biotech space have been in a slump, but these seven companies could see big moves just around the corner.
Depending on how things play out, growth stocks like this could be in for an additional correction. And even once it bottoms out, it could be years before it starts delivering strong returns for investors once again. So what's the best move now with PLTR stock? Steer clear and don't chase the next bounce back.