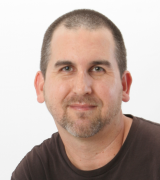 Tom Taulli
InvestorPlace Writer & IPO Playbook Editor
Tom Taulli is the author of various books on investing, including High-Profit IPO Strategies: Finding Breakout IPOs for Investors and Traders, All About Commodities and All About Short Selling. And his latest book is called Artificial Intelligence Basics: A Non-Technical Introduciton. Over the years, he has also appeared on CNBC and BloombergTV.
Tom got his start in the financial world as a stockbroker while out of college. From there, he started WebIPO, in 1995, which was one of the first platforms to offer public offerings over the Internet. He sold the company to DirectIPO.
Since then, Tom has helped start other companies as well as make angel investments.
You can reach tom on twitter at @ttaulli.

Join InvestorPlace Insights — FREE!
Get actionable advice from our top experts, including the hottest stocks to buy & sell, 401k and retirement tips, market analysis and more!
Recent Articles
Acasti got some bad news recently from the FDA regarding its main drug candidate. And this news could make it tough for ACST stock to recover.
During the past year, Amarin stock has been a laggard. But this could change in 2020 with the company's new drug poised for long-term growth.
One of the more interesting stories in finance to start 2020 is the Casper IPO. With that being said, here's a deeper look at their filing.
AMD has ended the year at a blistering pace. But investors should be wary. The shares may be vulnerable for a reversal.
The latest quarter from Luckin was simply amazing. Growth is going at gangbusters. And don't expect this to end any time soon.