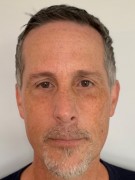 Will Ashworth
InvestorPlace Contributor
About Will Ashworth
Will Ashworth lives in Toronto, Canada. He's worked in and around the financial services industry since 1997. Writing professionally for the last seven years, he loves investing and is passionate about helping others put their money to work.
To learn more, visit Ashworth Information.
Or follow Will on Twitter: @Tsiash1.

Join Louis Navellier's Market 360 — FREE!
Get Louis Navellier's take on the news and events impacting the market, plus advice on the best stocks to buy & sell now.
Recent Articles
AT&T sold its Playdemic mobile gaming company for $1.4 billion. It's a reminder to owners of T stock what a bad play the company made.
The recent shutdown of Solana blockchain points out fragility of cryptocurrencies. However, compared to Evergrande's problems, life is good.
Are you familiar with the saying, "A watched pot never boils?" Owners of NVAX stock are likely very familiar and not happy about it. 
The Alonzo upgrade gave Cardano a competitive edge. But the crypto's mainstream adoption is being held back by insider lingo.
Ben Graham bought stocks below book value for a margin of safety. It's tough to do. Nonetheless, here are 10 value stocks to buy today.