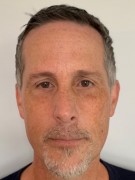 Will Ashworth
InvestorPlace Contributor
About Will Ashworth
Will Ashworth has written about investments full-time since 2008. He loves investing and is passionate about helping others put their money to work. He particularly enjoys creating model portfolios that stand the test of time.
Publications where he's appeared include InvestorPlace, The Motley Fool Canada, Investopedia, Kiplinger, and several others in both the U.S. and Canada. He lives in Halifax, Nova Scotia.
You can follow Will on LinkedIn. 

Join Louis Navellier's Market 360 — FREE!
Get Louis Navellier's take on the news and events impacting the market, plus advice on the best stocks to buy & sell now.
Recent Articles
The market correction has provided investors with a greater selection of large-cap stocks trading at a discount. Here are seven worth owning.
The best funds for conservative investors limit the downside relative to more growth-oriented investments. Here are seven for your watchlist.
Some times you have to break an egg to make an omelet. These are the seven best high-yield retirement stocks to buy for your nest egg.
The First Trust NASDAQ Clean Edge Green Energy Index Fund is down 26% YTD. These three undervalued renewable energy stocks are held by QCLN.
The cannabis industry can seem to catch a break. However, if you're risk tolerant, these are the seven best marijuana stocks to buy now.