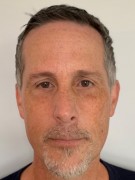 Will Ashworth
InvestorPlace Contributor
Will Ashworth lives in Toronto, Canada. He's worked in and around the financial services industry since 1997. Writing professionally for the last seven years, he loves investing and is passionate about helping others put their money to work.
To learn more, visit Ashworth Information.
Or follow Will on Twitter: @Tsiash1.

Join Louis Navellier's Market 360 — FREE!
Get Louis Navellier's take on the news and events impacting the market, plus advice on the best stocks to buy & sell now.
Recent Articles
There's no question in 2020 that SPAC IPOs have become the hottest thing since sliced bread. Not convinced? Just ask Bill Ackman about them. 
Entrepreneurs looking for financing for their next great project or idea ought to consider these five equity crowdfunding platforms.
In September 2018, I predicted Nvidia would hit $500 by the end of 2020. NVDA stock is just $53 from its target, so where does it go now?
Beyond Meat reported Q2 2020 results on Aug. 4. A single move by management makes BYND stock a must-own proposition.   
AgEagle Aerial Systems is currently trading at 34 times assets. Does pivoting to package delivery help or hinder the valuation for UAVS stock?