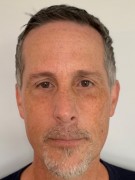 Will Ashworth
InvestorPlace Contributor
About Will Ashworth
Will Ashworth has written about investments full-time since 2008. He loves investing and is passionate about helping others put their money to work. He particularly enjoys creating model portfolios that stand the test of time.
Publications where he's appeared include InvestorPlace, The Motley Fool Canada, Investopedia, Kiplinger, and several others in both the U.S. and Canada. He lives in Halifax, Nova Scotia.
You can follow Will on LinkedIn. 

Join Louis Navellier's Market 360 — FREE!
Get Louis Navellier's take on the news and events impacting the market, plus advice on the best stocks to buy & sell now.
Recent Articles
FuboTV continues spending on talent acquisition. And while it might not pay off, it's good news for owners of FUBO stock.
Lyft closed 2019 at $43.50. In 30 months since, LYFT stock lost 66% of its value. There are better options around its current price. 
Class action lawsuits circling Teladoc Health aren't good news for TDOC stock in the near term. Long term, they are a tempest in a teapot. 
Roku stock is trading at levels not seen since April 2019. Whether Netflix is the buyer or not, Roku's ultimate value is much more than $75.
Royal Caribbean trades within pennies of its 52-week low. Elon Musk may be able to help RCL stock recover some of 2022's losses. Here's why.