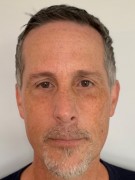 Will Ashworth
InvestorPlace Contributor
About Will Ashworth
Will Ashworth lives in Toronto, Canada. He's worked in and around the financial services industry since 1997. Writing professionally for the last seven years, he loves investing and is passionate about helping others put their money to work.
To learn more, visit Ashworth Information.
Or follow Will on Twitter: @Tsiash1.

Join Louis Navellier's Market 360 — FREE!
Get Louis Navellier's take on the news and events impacting the market, plus advice on the best stocks to buy & sell now.
Recent Articles
The only word out of Zomedica in September was its announcement of a new director. That's not the news ZOM stock needs right now.
A solid cryptocurrency, much like a stock, has high institutional ownership. On this front, Ripple is lagging behind its crypto peers.
Authentic Brands will soon go public making it the 35th U.S.-listed stock with "Brands" in the name. Here are seven stocks to buy to build your brand portfolio.   
Despite hot markets there are plenty of stocks to buy whose relative strength index (RSI) indicates they are oversold. Here are 10 options.
Nvidia CEO Jensen Huang is one of the most influential people in America. He's also one of the best CEOs. He's why you should own NVDA stock.