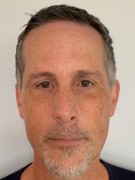 Will Ashworth
InvestorPlace Contributor
Will Ashworth lives in Toronto, Canada. He's worked in and around the financial services industry since 1997. Writing professionally for the last seven years, he loves investing and is passionate about helping others put their money to work.
To learn more, visit Ashworth Information.
Or follow Will on Twitter: @Tsiash1.

Join Louis Navellier's Market 360 — FREE!
Get Louis Navellier's take on the news and events impacting the market, plus advice on the best stocks to buy & sell now.
Recent Articles
CNBC "Mad Money" host Jim Cramer believes that rather than index funds, the stocks to buy are companies we can't live without.
AIM ImmunoTech reported its 2019 results on March 31. Despite the coronavirus push, AIM stock headed lower on the news.  
Gilead Science's clinical trial for remdesivir continues. With or without it, GILD stock remains a smart play.  
Disney (NYSE:DIS) executive chairman Bob Iger and CEO Bob Chapek took big pay cuts. That won't do anything for DIS stock.
So, before you can build your income stream, you need to find a few reputable sources of real estate crowdfunding investments. I believe the best ones for most people are those catering to smaller, non-accredited investors.