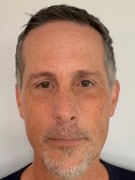 Will Ashworth
InvestorPlace Contributor
Will Ashworth lives in Toronto, Canada. He's worked in and around the financial services industry since 1997. Writing professionally for the last seven years, he loves investing and is passionate about helping others put their money to work.
To learn more, visit Ashworth Information.
Or follow Will on Twitter: @Tsiash1.

Join Louis Navellier's Market 360 — FREE!
Get Louis Navellier's take on the news and events impacting the market, plus advice on the best stocks to buy & sell now.
Recent Articles
It's not easy for the leaders of big companies to push for major change given what's at risk. However, these seven have the power to do so.
When it comes to finding tech stocks to buy under $50, they're harder to come by these days. However, here are 10 possibilities.
FuelCell Energy and Plug Power are both up more than 500% over the past year. Is FCEL stock or PLUG stock the better buy for GE's power unit? 
The wait for Pershing Square Tontine Holdings to find a target continues. PSTH stock remains rudderless. Should you buy under $25?
Skillz hit a high of $46.30 on Feb. 5, SKLZ stock has lost two-thirds of its value since. This is one falling knife you might want to avoid.