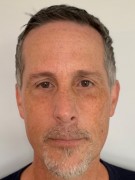 Will Ashworth
InvestorPlace Contributor
Will Ashworth lives in Toronto, Canada. He's worked in and around the financial services industry since 1997. Writing professionally for the last seven years, he loves investing and is passionate about helping others put their money to work.
To learn more, visit Ashworth Information.
Or follow Will on Twitter: @Tsiash1.

Join InvestorPlace Insights — FREE!
Get actionable advice from our top experts, including the hottest stocks to buy & sell, 401k and retirement tips, market analysis and more!
Recent Articles
Warren Buffett believes index funds are the way to go for most investors. Here is a group of five ETFs and mutual funds from Vanguard Funds worth owning.
PepsiCo delivered healthy organic sales in Q3 2019. That makes it one of seven possible beverage stocks to buy.
With the talk of breaking up Big Tech, would the spinoff of FB's business communications platform be good for FB stock? 
While I believe that regulators will ultimately get this entire health scare sorted and both Juul and Cronos will go back to running their businesses, I can't help but think how relieved Altria's management must be that they made the $1.8 billion investment in Cronos in exchange for 45% of its stock.
If Disney doesn't lose its founder's flair for the creative; Parks, Experiences and Products remain its most consistent moneymaker.