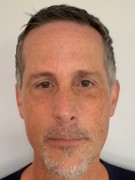 Will Ashworth
InvestorPlace Contributor
Will Ashworth lives in Toronto, Canada. He's worked in and around the financial services industry since 1997. Writing professionally for the last seven years, he loves investing and is passionate about helping others put their money to work.
To learn more, visit Ashworth Information.
Or follow Will on Twitter: @Tsiash1.

Join Louis Navellier's Market 360 — FREE!
Get Louis Navellier's take on the news and events impacting the market, plus advice on the best stocks to buy & sell now.
Recent Articles
The advent of fractional share ownership made it easier to own a portfolio of smart stocks to buy with just $5,000. Here are my 10 picks.  
Plug Power's $1.5 billion investment from Korea's SK Group suggests that FuelCell Energy and FCEL stock is the inferior investment.
Switchback Energy holds a special meeting on February 11 to approve the ChargePoint merger. SBE stock could make big moves.
Nikola's revised agreement with General Motors sent owners of NKLA stock scurrying for the exits. Is there any upside left?
Carnival shares gained 31% in the past three months. Yet CCL stock sits at one-third its value from its all-time high of $72.70. Time to buy?