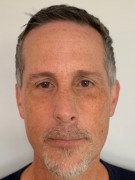 Will Ashworth
InvestorPlace Contributor
Will Ashworth lives in Toronto, Canada. He's worked in and around the financial services industry since 1997. Writing professionally for the last seven years, he loves investing and is passionate about helping others put their money to work.
To learn more, visit Ashworth Information.
Or follow Will on Twitter: @Tsiash1.

Join Louis Navellier's Market 360 — FREE!
Get Louis Navellier's take on the news and events impacting the market, plus advice on the best stocks to buy & sell now.
Recent Articles
Oaktree Capital did well investing in Array Technologies stock. Should it sell after the 180-day lock-up or wait for ARRY to move higher?
If Ocean Power Technologies' product is special, why hasn't General Electric acquired it? OPTT stock is trading less than $2 for a reason.
Aptorum Group has competition in the rapid pathogen identification and detection diagnostics (RPIDD) field. Is APM stock the best bet?  
Amazon just opened an online store in Sweden. Flag controversy or not, Sweden won't push AMZN stock higher. Not even by a little.  
Estimates suggest institutions will allocate more than $20 trillion in capital toward ESG investing. These 10 stocks ought to benefit.