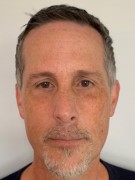 Will Ashworth
InvestorPlace Contributor
Will Ashworth lives in Toronto, Canada. He's worked in and around the financial services industry since 1997. Writing professionally for the last seven years, he loves investing and is passionate about helping others put their money to work.
To learn more, visit Ashworth Information.
Or follow Will on Twitter: @Tsiash1.

Join InvestorPlace Insights — FREE!
Get actionable advice from our top experts, including the hottest stocks to buy & sell, 401k and retirement tips, market analysis and more!
Recent Articles
Chinese video streaming service iQiyi (NASDAQ:IQ) recently announced its first move outside China. Does that make IQ stock a buy? 
Value stocks look to make a comeback in 2020, and here are 10 worth considering that could make you money in the year ahead and beyond.
Lyft lost 45% in 2019. Some see Lyft stock recovering in 2020. But if you see more tough times ahead, buy these two stocks instead. 
Teladoc Health's latest acquisition sent TDOC stock 13% higher. With a price very close to $100, can it move higher?  
One of the winning themes in the year ahead are bank stocks. That said, here are seven financial services ETFs to buy to ride that wave.