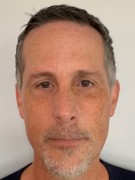 Will Ashworth
InvestorPlace Contributor
Will Ashworth lives in Toronto, Canada. He's worked in and around the financial services industry since 1997. Writing professionally for the last seven years, he loves investing and is passionate about helping others put their money to work.
To learn more, visit Ashworth Information.
Or follow Will on Twitter: @Tsiash1.

Join Louis Navellier's Market 360 — FREE!
Get Louis Navellier's take on the news and events impacting the market, plus advice on the best stocks to buy & sell now.
Recent Articles
Credit Suisse analysts believe Boeing is poised to benefit first from an aerospace recovery. Does that make Boeing stock a buy? 
Southwest announced it would leave the middle seat open until July 31. Here's why doing it permanently would be good for LUV stock. 
If you're looking to save the earth and invest in a private company, PittMoss' organic potting soil and PittMoss stock could be the answer. 
Halliburton stock is an interesting way to bet on the rebound of oil prices and it's superior to Exxon. Here's why.  
If the two companies were to merge, JD.com would definitely be the buyer with annual operating profits in 2019 of $1.3 billion compared to an operating loss of $153.2 million for MercadoLibre.