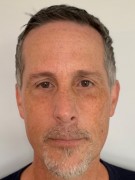 Will Ashworth
InvestorPlace Contributor
Will Ashworth lives in Toronto, Canada. He's worked in and around the financial services industry since 1997. Writing professionally for the last seven years, he loves investing and is passionate about helping others put their money to work.
To learn more, visit Ashworth Information.
Or follow Will on Twitter: @Tsiash1.

Join Louis Navellier's Market 360 — FREE!
Get Louis Navellier's take on the news and events impacting the market, plus advice on the best stocks to buy & sell now.
Recent Articles
In November 2020, Ethereum Classic Labs released Wrapped ETC. It joined the race to develop decentralized finance apps. Should you buy it?  
Bed Bath & Beyond and GameStop are two popular memes. Of the two, BBBY stock has the more investable strategy for the future. Here's why.
Chainlink is the 14th-largest cryptocurrency with a market capitalization of $10.8 billion. Given 13 are ahead of it, why should I buy?  
InvestorPlace's Alex Sirois believes the outlook for Naked Brand Group and NAKD stock remains promising. I disagree. Here's why.   
There is a good chance Nvidia's $40 billion acquisition of Arm won't close by March 2022. Does this mean anything for NVDA stock?