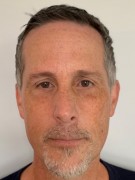 Will Ashworth
InvestorPlace Contributor
About Will Ashworth
Will Ashworth lives in Toronto, Canada. He's worked in and around the financial services industry since 1997. Writing professionally for the last seven years, he loves investing and is passionate about helping others put their money to work.
To learn more, visit Ashworth Information.
Or follow Will on Twitter: @Tsiash1.

Join Louis Navellier's Market 360 — FREE!
Get Louis Navellier's take on the news and events impacting the market, plus advice on the best stocks to buy & sell now.
Recent Articles
Ride-hailing app Didi Global announced it is retreating from the North American markets. DIDI stock lost 22% in a single day. What to do now? 
The two major ETFs investing in Fintech stocks are both down 15% or more in the past three months. Here are 10 stocks to buy from both funds.   
Lucid and Nio are both getting hammered. LCID stock is down 13.8% -- even before the SEC news -- and Nio is off more than 20%. Which is the better buy-on-dip candidate?  
GameStop has the sixth-highest ticker sentiment at the moment on Reddit. All five of the companies ahead of GME stock are better buys. 
Sunstream Bancorp, Sundial Growers investment joint venture, announced it is creating a BDC. It might not do much for SNDL stock.