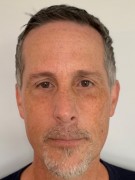 Will Ashworth
InvestorPlace Contributor
Will Ashworth lives in Toronto, Canada. He's worked in and around the financial services industry since 1997. Writing professionally for the last seven years, he loves investing and is passionate about helping others put their money to work.
To learn more, visit Ashworth Information.
Or follow Will on Twitter: @Tsiash1.

Join InvestorPlace Insights — FREE!
Get actionable advice from our top experts, including the hottest stocks to buy & sell, 401k and retirement tips, market analysis and more!
Recent Articles
From a list of the 20 best-performing S&P 500 stocks of the past decade, I've selected seven that I feel can deliver a repeat performance.  
CNBC's Jim Cramer believes MoffettNathanson analyst Craig Moffett is wrong about AT&T (NYSE:T) and AT&T stock. Here's why Cramer is wrong.     
Launched all the way back on March 4, 1957, the S&P 500's largest company by market capitalization [share price multiplied by number of shares outstanding] is Apple (NASDAQ:AAPL) at $1.07 trillion, the smallest is Quanta Services (NYSE:PWR) at $5.07 billion, and the median stock is $22.07 billion.  
There's no doubt that Alteryx stock represents a powerful, relevant business. However, shares are very overvalued in light of multiple superior options.
So far in 2019, Willis has sold NBEV stock on seven occasions: April 5, April 9, June 17, July 15, August 15, September 16, and October 15. In total, Willis has sold 425,000 shares this year at prices between $2.73 in October and $5.97 in April. Assuming an average sale price of $3.75, Willis netted $1.6 million before tax.