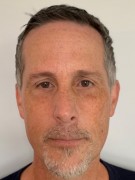 Will Ashworth
InvestorPlace Contributor
About Will Ashworth
Will Ashworth has written about investments full-time since 2008. He loves investing and is passionate about helping others put their money to work. He particularly enjoys creating model portfolios that stand the test of time.
Publications where he's appeared include InvestorPlace, The Motley Fool Canada, Investopedia, Kiplinger, and several others in both the U.S. and Canada. He lives in Halifax, Nova Scotia.
You can follow Will on LinkedIn. 

Join Louis Navellier's Market 360 — FREE!
Get Louis Navellier's take on the news and events impacting the market, plus advice on the best stocks to buy & sell now.
Recent Articles
Any time a stock loses more than 50% of its value in a single day, that's hardly a buy signal. UPST stock just did that and then some.
The ongoing lockdowns in China are hurting ICE manufacturers' auto sales far more than electric vehicles. That's good news for NIO stock. 
Yuga Labs sold 55,000 Otherdeed NFTs on April 30. ApeCoin has lost 71% since. Until volatility subsides, it won't get much better for APE.
Dogecoin is the most liked cryptocurrency according to a report analyzing tweets about the major players. The extra love didn't help. 
AMC reported Q1 2022 results May 10 that beat analyst estimates. AMC stock is falling anyways. Investors shouldn't be surprised.