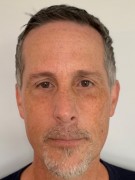 Will Ashworth
InvestorPlace Contributor
About Will Ashworth
Will Ashworth lives in Toronto, Canada. He's worked in and around the financial services industry since 1997. Writing professionally for the last seven years, he loves investing and is passionate about helping others put their money to work.
To learn more, visit Ashworth Information.
Or follow Will on Twitter: @Tsiash1.

Join Louis Navellier's Market 360 — FREE!
Get Louis Navellier's take on the news and events impacting the market, plus advice on the best stocks to buy & sell now.
Recent Articles
CNBC host Jim Cramer believes SoFi Technologies is a buy at $14. Is he right about SOFI stock? Or could it fall further, below $10?
NIO stock currently trades at 21x its trailing 12-month sales. While it has a bright future, risk-averse investors have two safer plays. 
A recent report estimated the world's unicorn startups had a value of $3 trillion. Here are seven that investors hope go public in 2021.
Investors follow the portfolios of billionaires. That's not easily done when it comes to cryptocurrencies such as Ethereum Classic.  
Palantir has invested over $200 million in eight companies and has tons of cash for more side bets. Expect PLTR stock to benefit.