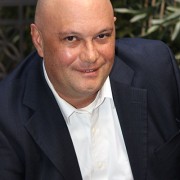 Will Healy
InvestorPlace Contributor
About Will Healy
Will Healy is a freelance financial writer. He had a lifelong interest in the stock market, trading equities since the dot-com boom. Will pursued his passion for writing after working in the corporate world as both an analyst and an insurance sales professional. He likes to approach the market by focusing on deep value, dividends, and speculation.
Will's writing has focused on stock analysis, as well as real estate, insurance, personal finance, macroeconomics, and politics. Along with InvestorPlace, his work has appeared on numerous sites, including Seeking Alpha, Yahoo! Finance, MSN Money, Kiplinger Tax Letter, and GOBankingRates. He holds both a B.S. in Journalism and an MBA in finance and strategy.

Join InvestorPlace Insights — FREE!
Get actionable advice from our top experts, including the hottest stocks to buy & sell, 401k and retirement tips, market analysis and more!
Recent Articles
Investors could profit from these OTC stocks despite the fact that they're trading on the pink sheets and don't meet NYSE or Nasdaq standards.
These seven dividend stocks come from diverse sectors of the economy, and they all offer high payouts and stock price growth.
These dividend stocks yield considerable cash returns, and they will likely produce both payout and stock price increases in the 2020s.
These stocks to buy play critical roles in 5G and trade at reasonable valuations. Here's what you need to know about these 5G stocks.
Although valuation makes a further drop in Beyond Meat stock more likely, one overlooked factor could also bode poorly for its future.