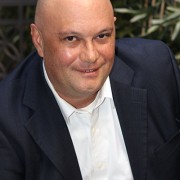 Will Healy
InvestorPlace Contributor
Will Healy is a freelance financial writer. He had a lifelong interest in the stock market, trading equities since the dot-com boom. Will pursued his passion for writing after working in the corporate world as both an analyst and an insurance sales professional. He likes to approach the market by focusing on deep value, dividends, and speculation.
Will's writing has focused on stock analysis, as well as real estate, insurance, personal finance, macroeconomics, and politics. Along with InvestorPlace, his work has appeared on numerous sites, including Seeking Alpha, Yahoo! Finance, MSN Money, Kiplinger Tax Letter, and GOBankingRates. He holds both a B.S. in Journalism and an MBA in finance and strategy.

Join InvestorPlace Insights — FREE!
Get actionable advice from our top experts, including the hottest stocks to buy & sell, 401k and retirement tips, market analysis and more!
Recent Articles
Johnson and Johnson stock has yet to fully absorb the bad news, fines, and reputational damage inflicted by recent settlements.
Several issues have held down Alibaba stock, but one factor should offer investor returns in Alibaba Group regardless of the politics.
BAC remains a winner long term, but fears and interest rate cuts will probably keep the BAC stock price ceiling in place for now.
NFLX stock faces further pressure on its multiple as Netflix transitions from industry pioneer to just another content provider.
The buyouts and new revenue model will hurt Splunk stock in the short- term, but traders should buy SPLK stock on weakness.