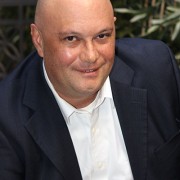 Will Healy
InvestorPlace Contributor
Will Healy is a freelance financial writer. He had a lifelong interest in the stock market, trading equities since the dot-com boom. Will pursued his passion for writing after working in the corporate world as both an analyst and an insurance sales professional. He likes to approach the market by focusing on deep value, dividends, and speculation.
Will's writing has focused on stock analysis, as well as real estate, insurance, personal finance, macroeconomics, and politics. Along with InvestorPlace, his work has appeared on numerous sites, including Seeking Alpha, Yahoo! Finance, MSN Money, Kiplinger Tax Letter, and GOBankingRates. He holds both a B.S. in Journalism and an MBA in finance and strategy.

Join InvestorPlace Insights — FREE!
Get actionable advice from our top experts, including the hottest stocks to buy & sell, 401k and retirement tips, market analysis and more!
Recent Articles
Quantum computing is going to be huge in the next few years, but there are few pure plays right now. These quantum computing stocks will give investors exposure to the soon-to-explode trend.
Despite public opinion turning against tobacco, these three tobacco stocks have high dividends and potential to profit from marijuana.
These dividend stocks deliver both growth and income to investors, even as many in the tech industry resist introducing cash payouts.
Investors could profit from these OTC stocks despite the fact that they're trading on the pink sheets and don't meet NYSE or Nasdaq standards.
These seven dividend stocks come from diverse sectors of the economy, and they all offer high payouts and stock price growth.