What Happened to GameStop Stock? Which Stocks Are Next?
By Luke Lango, InvestorPlace Senior Investment Analyst
Feb 1, 2021, 4:04 pm EDT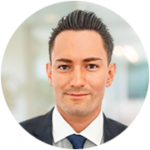 Luke Lango
Editor, Hypergrowth Investing
Meet Luke Lango
By uncovering early investments in hypergrowth industries, Luke Lango puts you on the ground-floor of world-changing megatrends.
---
Article printed from InvestorPlace Media, https://investorplace.com/hypergrowthinvesting/what-happened-to-gamestop-stock-which-stocks-are-next/.
©2021 InvestorPlace Media, LLC
Subscriber Sign in
Not Yet a Premium Subscriber?
Subscribe