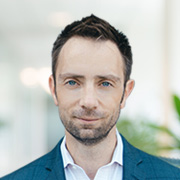 Ever since bitcoin's (BTC) incredible run in 2017, folks have been fascinated by cryptocurrency.
And who wouldn't be? A mere $500 investment in bitcoin could have yielded millions in profit.
That said, today's cryptocurrency market is more than just bitcoin.
There are now thousands of new cryptocurrencies on the market — tokens aptly called alternative coins or "altcoins."
In this report, we are going to break down exactly what an altcoin is. We'll also provide you with information about three altcoins our research team is keeping an eye on in 2020.
What Is an Altcoin?
"Altcoin" is the name given to any cryptocurrency that isn't bitcoin.
These cryptocurrencies have quickly gained momentum. As of early 2020, altcoins made up 34% of the total cryptocurrency market's value.
Altcoins have also become a major source of profit for investors, generating double- or triple-digit gains in some cases.
There are four main groups of altcoins on the market:
Security tokens
Utility tokens
Stablecoins
Mining-based cryptocurrencies
The Four Different Kinds of Altcoins
#1 Security Token
Security tokens act a bit like stock. When you buy them, you're buying a stake in the blockchain company behind the cryptocurrency.
#2 Utility Token
Utility tokens are a bit different. They can actually provide a service for the company. For the sake of simplicity, think of utility tokens like a resource. They can be used to exchange for something of value within the blockchain network.
#3 Stablecoin
Stablecoins are perhaps the easiest to understand. A stablecoin is tethered to a global currency, which allows it to retain its value. There are a range of stablecoins on the market today, and those coins are commonly backed to the euro, the dollar, or gold.
#4 Mining-based token
A mining-based token is a token that is produced by solving a problem to create a block. Bitcoin is the most famous mining-based token, though many of the other top cryptos on the market also fit into this group.
Mining is a fairly complex topic that we plan on exploring in more detail in our cryptocurrency educational service.
But the truth is, you don't need to be a tech master to make money trading crypto.
You just need to be aware of larger trends and pay attention to the market.
Which is why we will dive right into some cryptocurrencies that you should keep an eye on for the future.
#1 Ethereum
Ethereum (ETH) is one of the older cryptocurrencies on the market. The token was launched via an online crowdsale in 2014. It was developed by Vitalik Buterin, a developer and the co-founder of Bitcoin Magazine. At the time this report was written, Ethereum was the second-largest token by market cap, but still just 1/36th the value of bitcoin.
Folks should be interested in Ethereum for a few reasons. For starters, Ethereum is a different animal than bitcoin. The token interacts with the Ethereum protocol, a software that allows developers to build decentralized applications. Decentralized applications are an incredible innovation that allows everyday people to participate in the app economy.
Decentralized finance (DeFi) is one of the fastest-growing subsectors in cryptocurrencies, and as of October 2020 Ethereum holds 96% of total transaction volume. That makes it one of the most widely used protocols in the space.
Ethereum is also a good token for first time crypto investors, since its available on a range of exchanges, including Coinbase.
#2 Ripple
The second cryptocurrency worth keeping an eye on is Ripple (otherwise known as XRP).
The XRP token was developed by a fintech company called Ripple. Ripple has designed a real-time payment solution system that makes it possible to send transactions around the globe. These transactions are secured using blockchain technology. The costs of transactions on this network are also lower, which is important in an increasingly globalized world.
At this point, no other cross-border platform can complete transactions as efficiently as the Ripple network.
XRP is the token that operates in the Ripple network. This token tends to increase in value alongside Ripple's expansion in the global financial markets.
All of this makes XRP a token to watch. Ripple can be purchased on the world's largest cryptocurrency exchange, Coinbase.
#3 Tether
Tether (USDT) is an example of a stablecoin.
Stablecoins serve an important role in today's cryptocurrency market by reducing volatility and providing investors with a safer place to park their cryptocurrency funds when the cryptocurrency market dips.
The token is tied to the U.S. dollar and the company behind Tether guarantees that each Tether is backed 1-to-1 with USD.
While Tether is not an investment opportunity poised to increase in value, it is an important tool for investors to keep an eye on during turbulent markets.
Tether can be purchased on the secondary cryptocurrency exchange, Binance.
Conclusion
As the cryptocurrency market evolves, altcoins are positioned to play an important role.
This next generation of cryptocurrencies offer investors the chance to invest in the future of software, young blockchain companies, and reserve currencies.
Plus, we may be headed toward a massive cryptocurrency market run up. The third-ever bitcoin Halvening sent cryptocurrency markets streaking upward in May 2020. Now, this new momentum is making many analysts bullish for the years ahead.
With these projections considered, investors should still approach this market with caution.
While cryptocurrencies can offer incredible profits, they are also volatile, speculative investments.
How to Join Our "Club"… RISK FREE
If getting to the world's biggest investment opportunities FIRST and making triple-digit gains sounds good to you, here's how to join our "club."
Investment Opportunities costs $99 for one full year.
Considering everything you get, I think it's a great bargain:
12 Monthly Issues of Matt McCall's Investment Opportunities:  Every month, I'll send you a full issue that details what I believe are the world's biggest investment opportunities. Inside our issues, you'll find our latest investment recommendations, our current portfolio… expert insight from my large list of contacts… and insight you won't find anywhere else.
While we typically stick to U.S.-listed stocks, we know it's a big world out there with lots of opportunities. We'll invest in stocks, commodities, real estate, bonds, gold, and other assets. But all of our recommendations are easily purchased in regular online brokerage accounts.
To give you an idea of what to expect, I'm currently focusing most of my time and energy on mega-trends like blockchain, the legalization of marijuana, Artificial Intelligence, gene editing, the Internet of Things, and electric vehicles.
Special Readers-Only Reports: In these in-depth "situational" reports, I'll devote 12–36 pages to world-changing business and technological trends that are set to deliver triple-digit gains to investors.
Urgent position updates: Although we follow a monthly publishing schedule, I'll send you timely updates if something major is happening with one of our positions.
The Investment Opportunities Owner's Manual: This short, easy-to-read manual explains my approach to the market… how I find opportunities… the right way to buy and sell stocks… and lots of other key ideas that will help you make big returns without taking big risks.
And that's just the beginning.
I'm confident you can see that $99 is a great bargain.
I think that's an incredible deal for what you get.
And the best part is, my publisher and I are not asking you to commit to anything. We'd like you to take the next 30 days to decide whether or not you want to keep your subscription.
That should give you plenty of time to review my work. If you decide Investment Opportunities isn't right for you, just give us a call. We'll be happy to issue you a full refund. You'll risk nothing.
Simply click the button below to get started immediately.



Matt McCall
Editor, MoneyWire