#3 Do Not Fear an Assignment Notice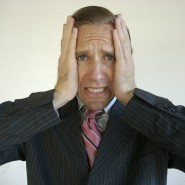 If you are assigned an exercise notice on an option you sold, that is nothing to fear, assuming you are prepared. By that I mean, as long as the assignment does not result in a margin call.
When you sell an option, you must understand the option owner has the right to exercise that option at any time prior to expiration. When that happens, it should be neither a total surprise nor a problem. When you write a covered call, being assigned guarantees the maximum profit for the trade. Surely that's good, and not bad.
If you sell options with no position in the stock, be certain you can meet any margin calls if you are assigned an exercise notice. Your broker can supply the answer if you cannot figure it out for yourself.
But don't be afraid of this scenario. Being assigned prior to expiration is usually beneficial from a risk-reduction perspective.