Gerdau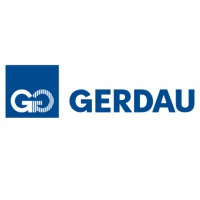 I am increasingly bullish on materials stocks, despite the poor performance of the sector lately. The bottom line is that big efficiencies made over the last few years married with the prospect of a weaker dollar sparking a bit of inflation and hopefully stronger manufacturing growth in Europe and China.
Gerdau (GGB) is one of the best ways to play this trend if you believe in a commodities shift. The Brazilian steel company trades for a forward P/E of about 5, and a price/sales of just a bit more than 0.7. That's an incredible valuation.
The company also pays a decent and sustainable 2% dividend.
There are obviously big risks for materials stocks like GGB if China's recent stabilization crumbles, or if the U.S. dollar moves significantly higher on central bank tightening and places a hard ceiling on commodity prices.
But the time may be right to rotate into commodities after a frothy run in other sectors and as investors look to move on to the next opportunity in 2014.