Tesla Inc (NASDAQ:TSLA) may be planning to show off its next car in 2018.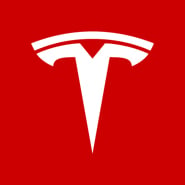 A new report claims that Tesla Inc will debut the Model Y in 2018. The vehicle is expected to be a compact crossover that uses the Model 3 as a base. The price of the car is will likely be a little higher than that of the Model 3, which is expected to be close to $37,000.
According to the report, the Tesla Model Y will be revealed to the public in 2018. It will then enter production later that year. Tesla Inc CEO Elon Musk claims that the vehicle will use falcon wing rear doors like what are found on the Model X.
Another major feature that Musk says is coming to with the Tesla Model Y is a more powerful computer. The Tesla Inc CEO claim that this will allow the car to be offer complete autonomous driving. The computer will reportedly be 40 times more powerful than what has been used in previous Tesla Inc vehicles, reports AutoCar.
The idea that the reveal for the Tesla Model Y isn't far off makes sense. Musk has said that Tesla Inc plans to show off prototype versions of its electric pickup truck and semi truck later this year. The company's CEO has also said that the company plans to release the Tesla Model Y before either of these two vehicles.
The Tesla Model Y is part of the company's plans to increase its yearly vehicle production. It is looking to make 500,000 vehicles in 2018 and wants to reach $1 million in 2020, Electrek notes.