Facebook (FB) is preparing to launch six new emoticons called Facebook Reactions.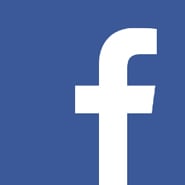 The new emoticons that will be added to the social media website as part of Facebook Reactions "are angry, sad, wow, haha, yay, and love." The new emoticons won't be replacing the "Like" button. Instead, clicking and holding that button will bring them up as additional options, reports Bloomberg.
The new emoticons that make up Facebook Reactions were selected by chief product officer Chris Cox. Cox has been wanting to change how the Like buttons works for years and was finally given approval by CEO Mark Zuckerberg. The new options will be added soon, Bloomberg notes.
Facebook Reactions first showed up back in October when the company started testing them out in different countries. The company also reportedly looked at a "Dislike" button and an "Empathy" button to help users better express themselves.
More From InvestorPlace: