Netflix (NFLX) is being blocked in Indonesia by internet provider Telkom (TLKGY) for a couple of reasons.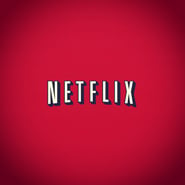 Telkom claims that Netflix doesn't have the permit to be a content provider in Indonesia. It also claims that some of the content included in the service is too adult and contains much violence. Telkom is state-owned and is the largest internet provider in the country, reports The Wall Street Journal.
In response to the block by Telkom, Netflix has said that it will adjust its content to comply with regulations in Indonesia. However, it said it won't file for a permit because it isn't a normal broadcasting company. There currently aren't regulations for internet-based content providers in the country, WSJ notes.
"This blocking action will not have an impact to our customers," Dian Rachmawan, Telkom's Director of Consumers, told Cnet. "They [Netflix] are still small here. While they are still small, we will teach them to follow the rules here."
More From InvestorPlace: