Netflix, Inc. (NASDAQ:NFLX) is now occupying even more office space in Hollywood.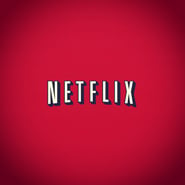 According to Hudson Pacific Properties Inc (NYSE:HPP), it is now leasing its new Cue office building to Netflix, Inc. The Cue office building is five stories tall and takes up 91,953 square feet of space. NFLX now occupies all of this building.
This isn't the only building that Hudson Pacific Properties Inc is leasing to Netflix, Inc.. NFLX also occupies the entirety of the Icon office tower owned by HPP. This building is 14 stories tall and takes up 323,000 square feet of space.
Both of the office buildings that Netflix, Inc. leases from Hudson Pacific Properties Inc are located at the Sunset Bronson Studios. Hudson Pacific Properties Inc says that Netflix, Inc. now occupies more than 500,000 square feet of the space that it offers in Hollywood.
Hudson Pacific Properties Inc hasn't revealed any financial details of the deal with Netflix, Inc. However, the Los Angeles Times notes that landlords in Hollywood were asking for about $5.50 per square foot per month from renters of new office buildings last year.
NFLX has been working to expand its presence in Hollywood and become one of the world's top content providers. The streaming service offers several series that are exclusive to its customers. It has also been releasing its own original films since 2015.
Netflix, Inc. is also expanding its original coming from other countries. It announced on Wednesday that Love Alarm is set to be its first Korean original series. The series will be based on the Korean web comic of the same name.
More From InvestorPlace