Small-cap oncology firm Novocure Ltd (NASDAQ:NVCR) is up roughly 50% in a single shot Monday amid positive news from a medical trial.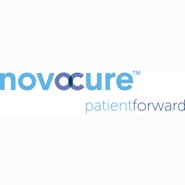 Specifically, the company's Optune device — which is intended to treat adults with histologically confirmed glioblastoma multiforme (GBM), the most common form of primary brain cancer — performed well alongside standard temozolomide chemotherapy in a phase 3 EF-14 trial. The company's treatment boasts "a consistent and maintained improvement in overall survival at two, three, four and five years" across data from 695 patients.
At the endpoints, the two-year survival rate improved from 30% to 43% in patients who received both Optune and temozoloide versus those treated with just standard chemotherapy. The five-year survival rate jumped from 5% to 13%.
"When I started treating patients with GBM 20 years ago, the majority of patients died within less than one year and long-term survival was nearly absent," said EF-14 principal investigator Roger Stupp. "This is the first positive phase 3 trial in newly diagnosed GBM since we demonstrated the efficacy of temozolomide in 2005, establishing it as a standard first-line therapy."
The median overall survival for patients with newly diagnosed GBM is approximately 15 months with standard therapies, Novocure says.
The trial news sent NVCR stock up roughly 50%, putting it at highs last seen in July 2016, before the company plunged about 30% in a single day thanks to a disappointing second quarter.

As a result of the positive news, JMP Securities analyst Michael King reiterated his "Market Outperform" rating on NVCR shares.
As of this writing, Robert Martin did not hold a position in any of the aforementioned securities.