What are some of your favorite happy Hanukkah images?


The Jewish holiday is coming up next week and it is celebrated in the form of an eight-day festival with the lighting of the menorah, eating fried food, rolling the dreidel and saying prayers to honor the Jewish uprising during the second century BCE.
In honor of Hanukkah, we have compiled some of the best images designed to commemorate the holiday, in which eight candles are lit on the menorah throughout the course of it.
Browse through the next few slides, pick your favorite and share it on Facebook, Instagram, Twitter and other social media sites.
Hanukkah Images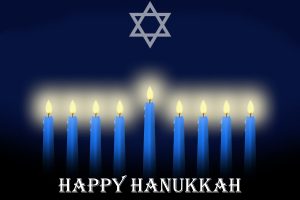 Hanukkah Images
Hanukkah Images
Hanukkah Images
Hanukkah Images
Hanukkah Images
Hanukkah Images
Hanukkah Images