Earnings season has now kicked off, and word on the Street is that it's going to be a very good one. Overall S&P 500 profits are expected to soar by 11.2% in Q417 according to UBS strategist Keith Parker. He told CNBC that this would be the second-strongest earnings growth period since 2011.
The economy has momentum and all sectors are expected to post increases.
With this bullish outlook in mind, I decided to look for five 'Strong Buy' stocks to keep a close eye on ahead of earnings. I found these stocks using TipRanks' nifty Earnings Calendar. The Calendar enables you to scan for stocks with upcoming earnings report and a 'Strong Buy' analyst consensus rating.
In this case, I specifically looked for stocks with a 'Strong Buy' consensus from the best-performing analysts on Wall Street. This means cutting out recent unhelpful stock ratings from under-performing analysts. The result: a list of five stellar stocks. All these stocks are also Top Picks. You can see below how analysts have named these stocks as their best ideas for 2018.
So now let's delve in and see which top stocks are hot right now:
'Strong Buy' Stock: Alphabet (GOOGL)
Alphabet Inc (NASDAQ:GOOGL) will report Q4 results on February 1st after the close. The Street is looking for gross revenue of $31.57B and net revenue of $25.54B. GAAP EPS is estimated at $9.99 up from $9.36 last year. While GOOGL had a stellar year in general, investors are expecting that the tech giant ended the year on a high note. A very strong holiday retail season likely gave a solid boost to Google's ad revenue for the quarter. And looking forward, a weakening US dollar and upcoming tax reform should help push 2018 estimates higher.
Analysts are singing the praises of GOOGL — with top Robert W Baird analyst Colin Sebastian calling it his number 1 stock. He makes the unique (but apt) comparison to California's giant redwood trees:
"Despite significant outperformance vs. broader markets, Internet platforms still represent compelling investments… We believe they share characteristics with the 'giant redwoods' of the West Coast – dominance within their ecosystems, enduring growth, and ability to withstand a variety of threats."
In order of preference, he calls his top large-cap picks GOOGL, Amazon.com, Inc. (NASDAQ:AMZN) and Facebook Inc (NASDAQ:FB).
TipRanks reveals that this 'Strong Buy' stock stacks up well from a Street perspective. In the last three months, top analysts have published 19 buy ratings on GOOGL. This is versus just three hold ratings.
Meanwhile the average analyst price target stands at $1,194, with the highest price target from Jefferies' Brent Thill. His $1,350 PT suggests upside of close to 20%. "We see Google as having the clearest path of any company to $1 trillion, with multiple meaningful opportunities (both near and longer-term) in play," says Thill.
'Strong Buy' Stock: Starbucks (SBUX)
The inventor of coffees you never knew you wanted (see Unicorn Frappuccino), Starbucks Corporation (NASDAQ:SBUX) is set to report its earning results on January 25 after the close. Analysts are expecting EPS of 57 cents vs 52 cents the previous year. While shares have experienced some volatility over the year, in the last three months prices have steadily increased. The stock is now trading at over $60. And it looks set to soar much higher.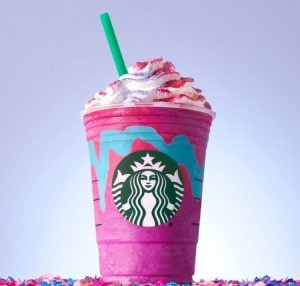 Four-star David Tarantino of Robert W Baird is confident that SBUX can reach $72 (19% upside) in the coming months. He calls SBUX his Best Idea for 2018 and says the company has a very appealing setup going into 2018. Tarantino explains:
"We are confident SBUX can deliver F2018 comps at or above our +3% forecast based on sales-driving initiatives (unlocking throughput constraints, expanding mobile order/pay, innovating on food and beverages) and prospects for a better consumer spending backdrop (amid individual income tax cuts)"
Notably, Tarantino isn't alone. Piper Jaffray's Nicole Miller Reagan has also just released a report titled "'The (2018) Year of the Restaurant': SBUX Top Pick." She believes that "highly attractive core business fundamentals support substantial future growth opportunities across its portfolio." Plus, strong cash flow generation supports continued reinvestment into the business and capital allocation.
Given these bullish forecasts, it's not surprising that Starbucks has a 'Strong Buy' analyst consensus rating on TipRanks. Indeed, in the last three months, it has received no less than 12 buy ratings and just 1 hold rating.
'Strong Buy' Stock: Abbott Laboratories (ABT)
Multinational healthcare stock Abbott Laboratories (NYSE:ABT) is due to report results on January 24. The Street consensus for sales of $7.4 billion and EPS of 73 cents is up from the EPS this time last year of $65 cents. Over this time frame, shares are up almost $20 from $41 to the current share price of $59.
And according to Morgan Stanley analyst David Lewis this price still seriously undervalues Abbott's potential. This is because ABT still trades in line with peers despite a premium growth profile.
"As risks fade, we see an emerging picture of top-tier growth that is not captured in Street expectations for 2018," explains Lewis. "We see multiple expansion on Abbott's premium profile and improving leverage driving outperformance."
Specifically, he believes Libre and Confirm can generate 5%-plus organic growth in 2018. Both Libre and Confirm use smartphone apps to help patients monitor their glucose and heartbeats more easily than ever before.
As a result, Lewis upgraded the stock from Hold to Buy at the beginning of January. His $67 price target translates into 14% upside from the current share price. Upgrading ABT brings Lewis in line with the bullish 'Strong Buy' consensus for ABT. In the last three months this top stock has received 10 buy ratings with only 1 analyst choosing to remain sidelined. One of these analysts — Raymond James' Jayson Bedford — highlights ABT as a top pick with 'solid double-digit earnings growth.'
'Strong Buy' Stock: Priceline (PCLN)
Discount travel website Priceline Group Inc (NASDAQ:PCLN) is out with its results for Q4 in early February. Crucially, the Street is expecting Total Bookings of $17.2 billion, up an impressive 14% year over year. The revenue consensus estimate is $2.7 billion with EPS of $14.08. The stock dropped back in November, but has since traded upwards, gaining $140 in just the last month.
"We believe this will be the first Beat & Bracket Quarter PCLN has printed since Q4:16 — a positive catalyst" says top RBC Capital analyst Mark Mahaney. He notes the site's very positive unique visitor trends, with Priceline traffic apparently growing by a whopping 51% in October and 52% in November. Add in positive hotel industry trends in the US and a bigger presence on Booking.com, and this is one key stock to keep a close eye on!
In fact, on January 12, Mahaney pushed Amazon off his top three long cap longs for 2018 to make room for Priceline. He explains: "A somewhat sold-off stock, still solid secular growth drivers (Online, Millennials, Emerging Markets' Emerging Middle Classes), and easing comps throughout '18 provide a potent combo."
From top analysts, Priceline scores a Strong Buy consensus rating. This breaks down into 14 buy ratings and 4 hold ratings over the last three months. The average price target from these analysts stands at $2,011.
'Strong Buy' Stock: Amazon (AMZN)
E-commerce giant Amazon.com, Inc. (NASDAQ:AMZN) is out with its fourth-quarter numbers on February 2 after the close. GAAP EPS is estimated to come in at $1.89 on $59.6B Revenue, $1.5B in GAAP operating income. Following the Q3 print, Amazon has now recorded 60 Straight Quarters of 20%+ revenue growth.
And as for Q4, Amazon has already disclosed that tens of millions of Alexa-enabled devices were sold worldwide over the holidays. This is backed up by strong holiday retail sales data. According to Mastercard SpendingPulse, US holiday sales increased 4.9%, the largest year-over-year increase since 2011.
Mahaney may no longer list Amazon as one of his top three large-caps, but AMZN still ranks very highly on the Street's scales. Five-star Oppenheimer analyst Jason Helfstein has just assigned a buy rating and bullish $1,450 price target to AMZN. He says "We are naming AMZN our top 2018 large-cap pick after strong 2017 performance (+56% vs. +19% for S&P 500) and increasing our target to $1,450 from $1,330." The new price target indicates 11% upside potential. Helfstein further explains:
"Amazon is best positioned among our large-cap universe to benefit from secular trends — shift to ecommerce, Public Cloud, Automation and Digital Advertising — further supported by an improving global macroeconomic backdrop and domestic tax reform."
Indeed, we can see that Amazon has big backing from the Street. In the last three months, the stock has received 30 buy ratings and only 1 sell rating. The average analyst price target stands at $1,353.
TipRanks offers investors the latest insight into eight different sectors by tracking the activity of 4,500 analysts, 5,000 financial bloggers and even 37,000 corporate insiders. As of this writing, Harriet Lefton did not hold a position in any of the aforementioned securities.