Now more than ever, it makes sense to listen to analysts with a proven track record of success. Anyone can claim to be a market expert. Anyone can have an opinion. But that opinion becomes a lot more meaningful when the figures show that this person tends to be right.
Here I turned to TipRanks to pinpoint analysts who really know what they are talking about. These are the analysts that demonstrate the highest success rates and consistently high average returns per rating. We can track the latest ratings from these best-performing analysts to gain an edge on the market.
Plus by searching for stocks with a 'Strong Buy' top analyst consensus rating, I know these stocks score big on a Street-wide basis too. Let's take a closer look at ten of these top stock picks now:
Strong Buy Stocks: Amazon (AMZN)
E-commerce king Amazon.com, Inc. (NASDAQ:AMZN) has just held its best-ever Prime shopping bonanza. Despite a few early technical glitches, the event was an unparalleled success. Its fourth annual Prime day lasted 36 hours, up from 30 hours previously, with over 1 million deals globally. This included over double the number of deals on Amazon goods specifically, as well as special Whole Foods Market discounts.
"We estimate that Amazon generated ~$2B in revenue from its fourth Prime Day event this year" wrote top RBC Capital analyst Mark Mahaney (Profile & Recommendations). But the real value is even greater: "We view Prime Day as no only a revenue and GMV driver for Amazon, but also a catalyst for growing its Prime subscriber base, Alexa-enabled device ecosystem, and Private labels."
He has a $1,900 price target on AMZN- just below the Street average of $1,931. In the last three months, 36 top analysts have published Amazon Buy ratings vs 2 hold ratings. The stock's biggest supporter is Deutsche Bank's Lloyd Walmsley. This top analyst has just called AMZN his top 'net pick for the long-haul. His Street-high $2220 price target suggests 20% upside potential. See what other Top Analysts are saying about AMZN.
Strong Buy Stocks: UnitedHealth (UNH)
One of the largest U.S. insurance companies, UnitedHealth Group Incorporated (NYSE:UNH) looks unstoppable right now. The company has just released another round of impressive earnings results. Strong broad-based performance drove total 2Q revenue of was $56.1 billion (+12.1% y/y).
"We believe UNH is nicely diversified and should remain a core holding in all large-cap portfolios" cheered five-star Cantor Fitzgerald analyst Steven Halper (Profile & Recommendations). He has a $300 price target on the stock, indicating over 18% upside potential from current levels.
Crucially, Halper notes that its lucrative Optum tech business continues to account for a large share of earnings. Indeed, all three Optum segments grew earnings at a double-digit rate. Optum plans to sustain this growth into 2019 through digital health products, such as Rally.
Halper concludes: "UNH should continue to execute on its growth strategies and deploy capital efficiently. We believe the shares are attractive at current levels." Five top analysts have published recent Buy ratings on the stock vs just 1 Hold rating. See what other Top Analysts are saying about UNH.
Strong Buy Stocks: Lowe's (LOW)
The stars are aligning for Lowe's Companies, Inc. (NYSE:LOW), the second-largest Home Improvement specialty retail chain in the US. The company owns over 2,000 retail stores across the US and Canada. And now Oppenheimer's Brian Nagel (Profile & Recommendations) has reaffirmed his bullish take on the stock:
"Early in 2018, we identified LOW as a Top Pick and our preferred way to play Home Improvement, on the view that recently announced activist intervention could spur a long-overdue strategic repositioning at the chain."
He continues: "Now, following a string of positive developments at LOW, and with an eye toward 2019, we are increasingly of the opinion that the components are in place to support a potentially meaningful fundamental strengthening at the chain." Indeed, Nagel's $140 price target sees the stock spiking 40% from current levels.
Activist investor Bill Ackman recently disclosed a $1 billion bet on Lowe's, while hedge fund D.E. Shaw Group pressured the company to put three new directors on the Lowe's board. As a result, the company has a very-experienced new CEO on the way (former J.C. Penney CEO Marvin Ellison).
In the last three months, the stock has scored 7 top analyst buy ratings vs just 1 hold rating. See what other Top Analysts are saying about LOW.
Strong Buy Stocks: Micron (MU)
Red-hot chip stock Micron Technology, Inc. (NASDAQ:MU) just got even hotter. The company has just announced a savvy Credit Agreement with various lenders. This provides the chip giant with a $2 billion revolving credit facility. The facility matures 5 years after the effective date. And it's Micron's potential plans for this new cashflow that has excited top Nomura analyst Romit Shah (Profile & Recommendations).
He comments: "This is really interesting in our opinion because at the analyst meeting in May Micron guided to a target liquidity model in the low 30% range of sales. Adding $2.0 billion in revolving credit to an estimated $8.0 billion in total cash would put Micron's liquidity at $10.0 billion, or roughly 33% of revenues, exiting the month of August. This, to us, strongly suggests that every dollar of free cash flow could be used to repurchase the stock, which management has repeatedly indicated is cheap at current levels."
"The punch line is that if earnings don't grow from the August period, MU could repurchase $10 billion of the stock (15+ percent) over the next four quarters, boosting EPS by an estimated $1.50 year over year," the analyst concluded.
He has a $100 price target on MU- indicating massive upside potential of over 88%. This makes the stock extremely appealing at current levels. Plus the data shows that 17 analysts are bullish on MU with just 3 staying sidelined. See what other Top Analysts are saying about MU.
Strong Buy Stocks: Nutrien (NTR)
This new company deserves a prime place in your investing radar. Nutrien Ltd. (NYSE:NTR) is the world's largest fertilizer producer, formed through the merger of Agrium and PotashCorp in January. It is now targeting $500 million in post-merger synergies by end-2019. This cash can be returned to shareholders and boost growth.
Plus Nutrien is perfectly positioned for a strong catch-up in US farm activity following a delayed spring and better fertilizer prices. Top Cowen & Co analyst Charles Neivert (Profile & Recommendations) has compared this fertilizer stock to "green bananas," urging investors to buy before prices surge. He spies a positive supply/demand situation for nutrient producers set to last 18-24 months.
With this in mind, Neivert ramped up his price target from $60 to $63 price target. This translates into 20% upside potential from current levels. The stock has 100% top analyst support right now with 4 recent buy ratings. See what other Top Analysts are saying about NTR.
Strong Buy Stocks: Immunomedics (IMMU)
Biotech Immunomedics, Inc. (NASDAQ:IMMU) is buzzing right now. The catalyst: a key regulatory approval. The FDA has now accepted the BLA submission for sacituzumab govitecan (IMMU-132) for the treatment of metastatic triple-negative breast cancer (mTNBC). This is for patients who have already received two or more prior therapies for their metastatic disease.
Most encouragingly, the application will now be evaluated under priority review. "The priority review signals the FDA's appreciation for the unmet need in TNBC, and we expect an approval and early 2019 launch" states five-star Cowen & Co analyst Phil Nadeau (Profile & Recommendations). He adds: "We continue to think IMMU is undervalued for sacituzumab."
Given the drug's strong efficacy and acceptable safety profile, sacituzumab has the potential to become a standard therapy in this indication. Consultants believe the therapy "will be embraced by physicians" writes Nadeau.
IMMU is already up 51% year-to-date. However, the $36 average analyst price target suggests a further 46% upside potential still lies ahead. This is with four recent top analyst buy ratings. See what other Top Analysts are saying about IMMU.
Strong Buy Stocks: Gulfport Energy (GPOR)
Natural gas giant Gulfport Energy Corporation (NASDAQ:GPOR) currently has a whopping ~215,000 net acres under lease in the massive Utica Shale formation. For Williams Capital's Gabriele Sobara (Profile & Recommendations) GPOR represents a Top Pick in the world of natural gas.
Following a strong second-quarter earnings beat, Sobara reaffirmed his Buy rating and $16 price target (36% upside potential). Production surged 28% in Q2 as drilling expanded in Oklahoma and Ohio. Meanwhile, natural gas prices rose to $2.48 per thousand cubic feet of natural gas, up from $2.15 one year ago. He is now awaiting the earnings call scheduled for August 2.
Sobara concludes: "With the 2Q18 production beat, we believe there is upside to Consensus estimates for 2H18 production… We continue to view GPOR as a Top Pick for natural gas exposure, especially as it transitions to free cash flow in 2H18." Five top analysts have published recent buy ratings on this 'Strong Buy' stock. See what other Top Analysts are saying about GPOR.
Strong Buy Stocks: Sage Therapeutics (SAGE)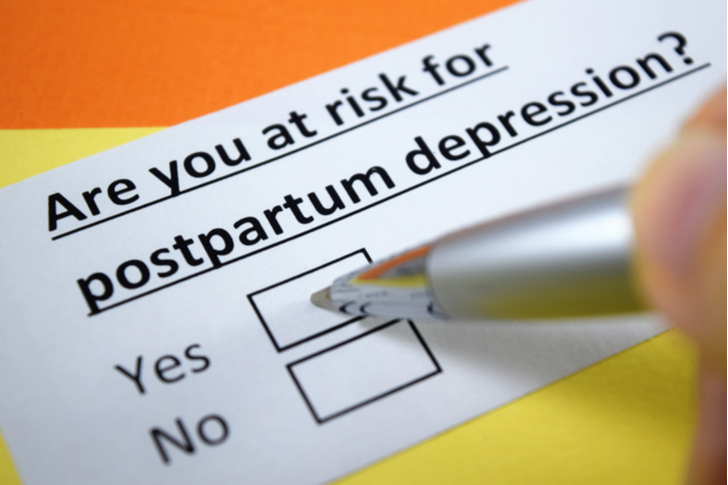 Sage Therapeutics, Inc. (NASDAQ:SAGE) is making leaps and bounds in the treatment of central nervous system disorders. Its most advanced drug is Brexanolone for postpartum depression. Five-star Matthew Harrison of Morgan Stanley (Profile & Recommendations) has just reiterated his SAGE buy rating with a $228 price target (42% upside potential). "Given the lack of standard treatment and the modest benefit available with generic antidepressants, we believe brexanolone can be a [nearly] $1 billion global drug," the analyst said.
An NDA (new drug application) was submitted to the FDA back in April. If the drug gets the green light, it could be launched as soon as the first half of 2019. The crucial date to keep an eye on is December 19. If the drug receives FDA approval it could easily push shares higher very quickly.
Plus Harrison forecasts more than $2.5 billion in peak sales for SAGE-217, which is currently trials for the treatment of depression, bipolar disorder and insomnia. This is where the company's real value is. "We see continued de-risking of '217 driving SAGE higher," the analyst wrote.
Luckily so far the chances of success are high as the data has proved 'robust.' Note that this stock scores the backing of six top-rated analysts. See what other Top Analysts are saying about SAGE.
Strong Buy Stocks: Alibaba (BABA)
Can Alibaba Group Holding Limited (NYSE:BABA) do no wrong? The stock has scored consistent support from top analysts. In the last three months alone, 13 top analysts have published BABA buy ratings. This comes with huge upside potential to boot of 33%.
"We believe Alibaba and JD.com will continue to benefit from increasing online/mobile shopping penetration, offline/online retail integration, and China's emerging middle class" commented Scott Devitt (Profile & Recommendations). This five-star Stifel Nicolaus analyst has a bullish $256 price target on BABA (35% upside potential).
Most encouragingly, he is very optimistic on the stock's long-term potential. This is because Alibaba is taking the time to invest in 'omnichannel retail initiatives.' As part of its groundbreaking New Retail strategy, BABA is bringing tech to the traditional world of retail. Devitt explains "the company is leveraging its data technology to empower its brick-and-mortar retail partners to transform through digitization."
With the aid of technology, store operators can react to consumer demands in real-time, improve inventory management, and address the evolving demands of customers much quicker than ever before. See what other Top Analysts are saying about BABA.
Strong Buy Stocks: Microchip (MCHP)
Last but not least we have auto tech specialist Microchip Technology Incorporated (NASDAQ:MCHP). The high-quality chip stock is already a top ten automotive supplier with over 50 components sold into the vehicle.
According to top Needham analyst Rajvindra Gill (Profile & Recommendations), the company is targeting automotive semiconductor growth via embedded systems which are smarter, networked, and more secure. This is particularly relevant for the rapidly growing field of advanced driver assistance systems (ADAS) in self-driving vehicles.
"We would argue that MCHP is one of the leading ADAS suppliers through its broad product portfolio of MCUs, networking, analog, HMI and memory targeting important applications, such as lane departure, front collision avoidance AEB, adaptive cruise control and more" sums up Gill.
He has a $130 price target on the stock. This works out at 39% upside potential from the current share price. Bear in mind this 'Strong Buy' stock has received 11 Buy ratings from the Street in the last three months. This is versus only 1 hold rating in the same period. See what other Top Analysts are saying about MCHP.
TipRanks.com offers exclusive insights for investors by focusing on the moves of experts: Analysts, Insiders, Bloggers, Hedge Fund Managers and more. See what the experts are saying about your stocks now at TipRanks.com. As of this writing, Harriet Lefton did not hold a position in any of the aforementioned securities.