If it feels like you're working harder than ever, saving more… AND GETTING LESS.
If you feel like there's no end in sight, I've got some news for you…
You're absolutely right. And it's about to get worse.
Which is why Wall Street icon Louis Navellier is urging all Americans to get ready for THIS FRIDAY.
Most Americans don't know the REAL REASON things have gotten so warped in America…
They don't know why the system is working great for a select few. But is a complete disaster for everyone else.
Mr. Navellier is in a unique position to know why…
Forty-two years ago he was a federal banking regulator. He saw from the inside how the government corrupted the value of our money. How it destroyed the little guy… and made the rich richer.
He learned why his blue-collar parents worked so hard in the 1970s, but never got ahead. So Navellier did what any self-respecting, hardworking American would do…
He quit.
With some saved-up cash — and an idea about how the markets really worked — he started his own investment firm.
Today, Navellier manages over $2 billion in assets. Some 200 pension and institutional money managers have entrusted him with their money.
Now, he's stepping forward with an urgent message for anyone at or near retirement age…
Mr. Navellier says:
"I definitely DO NOT believe America's best days are behind us. That said… as a family man who's spent more than 40 years at the apex of Wall Street, I definitely DO believe you are 100% responsible for understanding the incredible force creating the large and expanding chasm between the Haves and the Have Nots…

"Most Americans are completely unprepared for a new financial event about to make it even worse. I definitely believe you are 100% responsible for protecting your own family and taking a few simple preparations, especially when they are so cheap and easy to do…"
The first step you need to take, according to the former Fed insider, is to mark your calendar for this Friday.
Everything you need to know is in his new video, linked here, free for public view.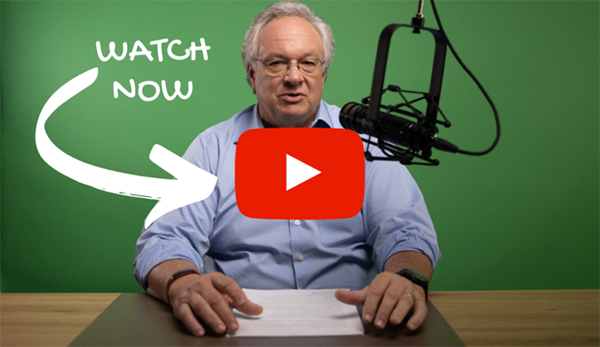 ---
About Growth Investor
In Growth Investor, we focus on today's best mid- to large-cap stocks from a variety of sectors. The Buy List contains specific Buy Below prices and is always sorted into 3 categories of portfolio risk — Conservative, Moderately Aggressive or Aggressive — so you can buy according to your personal risk tolerance. Louis Navellier has been involved in the investing world for over 30 years. Since founding their research firm 45 years ago, their elite group has been responsible for accurately forecasting many of the world's most innovative technological trends and breakthroughs long before they achieved mainstream acceptance.
---
*All investing includes risk of loss*