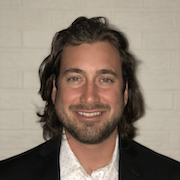 Bret Kenwell
InvestorPlace Contributor
About Bret Kenwell
I seek out Future Blue Chips stocks.
Seeing the massive, multi-decade returns of stocks like Walmart or McDonalds is jaw-dropping. But seeing their dividend payouts — to me — is the most impressive.
These payouts are now larger than the investor's original investment and continue to grow each year. So while buying a stock, I am looking for ones that have a strong brand, plenty of growth left in the tank and a big focus on the growing of the dividend.

Join InvestorPlace Insights — FREE!
Get actionable advice from our top experts, including the hottest stocks to buy & sell, 401k and retirement tips, market analysis and more!
Recent Articles
Facebook actually presents good value down here, but there are reasons to be concerned about FB stock after the company's earnings report.
Alphabet, Microsoft, Ford and Marqeta were our top stock trades for Thursday. Now, let's look at how the charts are setting up.
General Electric, DraftKings, Lockheed Martin and Ocugen were our top stock trades for Wednesday. Now, here's how the charts are setting up.
Intel isn't the worst company out there, but INTC stock simply doesn't stack up to AMD and Nvidia right now. Here's why you should avoid it.
Cardano has come flying onto the crypto scene lately, but it hasn't rallied like Bitcoin and Ethereum. Will that change?