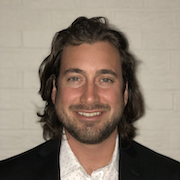 Bret Kenwell
InvestorPlace Contributor
I seek out Future Blue Chips stocks.
Seeing the massive, multi-decade returns of stocks like Walmart or McDonalds is jaw-dropping. But seeing their dividend payouts — to me — is the most impressive.
These payouts are now larger than the investor's original investment and continue to grow each year. So while buying a stock, I am looking for ones that have a strong brand, plenty of growth left in the tank and a big focus on the growing of the dividend.

Join InvestorPlace Insights — FREE!
Get actionable advice from our top experts, including the hottest stocks to buy & sell, 401k and retirement tips, market analysis and more!
Recent Articles
The coronavirus is providing a boost to certain segments of 3M's business. However, MMM stock doesn't look all that healthy.
Zoom Video, Intel, Apache and Kohl's were our top stock trades for Tuesday. That said, here's a look at the charts.
JPMorgan's Jamie Dimon gave his thoughts on the current pandemic, as Immunomedics shares double. Here's the stock market today.
Uber, Boeing, Advanced Micro Devices and Livongo were our top stock trades for Monday. That said, let's look at the charts.
Stocks slipped, but didn't plummet in the stock market today despite a horrendous jobs report that highlight the impact of Covid-19.