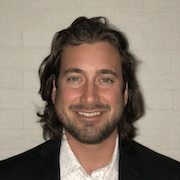 Bret Kenwell
InvestorPlace Contributor
I seek out Future Blue Chips stocks.
Seeing the massive, multi-decade returns of stocks like Walmart or McDonalds is jaw-dropping. But seeing their dividend payouts — to me — is the most impressive.
These payouts are now larger than the investor's original investment and continue to grow each year. So while buying a stock, I am looking for ones that have a strong brand, plenty of growth left in the tank and a big focus on the growing of the dividend.

Join InvestorPlace Insights — FREE!
Get actionable advice from our top experts, including the hottest stocks to buy & sell, 401k and retirement tips, market analysis and more!
Recent Articles
Boeing shares tanked on more negative reports, while Uber rallied on an asset sale. Here's what happened in the stock market today.
Beyond Meat, Roku, Netflix, Yeti and McDonald's are our top stock trades for Wednesday. So, let's take a look at the charts.
Teva stock has been a long-term loser, but there are signs that things are starting to turn around. Should investors consider it in 2020?
Boeing has more negative news about the 737 Max. Snap and Qualcomm hit new highs. Here's what happened in the stock market today.
Boeing, Amazon, Pinterest, Twilio and Schlumberger were our top stock trades as we head into the three-day holiday weekend.