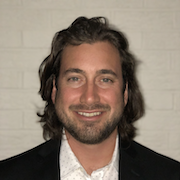 Bret Kenwell
InvestorPlace Contributor
Expertise:
Automotive Stocks, Growth Stocks, Tech Stocks, Dividends
Education:
Studied finance at Central Michigan University
About Bret:
Bret Kenwell has been publicly writing about and analyzing the stock market for more than 10 years. What started off as fundamental analysis of strong businesses has morphed into a rigorous process that blends both fundamental and technical analysis.
While he still seeks out the strong businesses and dependable dividends he was attracted to early on, Bret has narrowed his focus to technology, automotive, and high-quality, high-growth businesses.
In that effort, he seeks Future Blue Chips — which is also the name of his website and newsletter.
Bret's writing has sent him to unique places and events, like auto shows and industry conferences. Those excursions allowed him to fully grasp what Nvidia was showcasing at its GTC conferences and see some of the impressive updates on display at the automotive show. Through this he gained incredible insight into, and conviction in, what have become some of today's best-performing stocks.
It's also allowed him to meet some very smart, very talented investors — both here on InvestorPlace and elsewhere. Perhaps more than anything, their lessons, findings and techniques have found a way into his process over the years.
There are a million different ways to make money in the stock market. To find the process that works best for you is long and filled with setbacks. Bret's hope is that part of his process can become part of yours; and together become better investors.
Recent Articles
Amid a bear market, investors want cheap stocks with high dividend yields and strong free cash flow. Here are three that fit the bill.
Roku stock has fallen about 88% from its all-time high, making it a complete disaster in 2022 and a horrible pick for Best Stocks.
Despite Amazon announcing a second Prime Day this year, AMZN stock hasn't really moved much. Here's a breakdown of the situation now.
The bear market has rolled through equities and continues to roll through equities. As it damages stock prices, it's also damaging investor sentiment and confidence....
Shipping stock are trading higher on Friday thanks to an analyst upgrade. That's even as the overall market declines on the day.

Join InvestorPlace Insights — FREE!
Get actionable advice from our top experts, including the hottest stocks to buy & sell, 401k and retirement tips, market analysis and more!