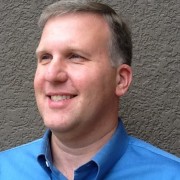 Chris Markoch
Chris Markoch is a freelance financial copywriter who is passionate in finding the story behind the stock. A stock chart and fundamental analysis can show and tell investors what is happening. But for long-term investing success, the question that has to be answered is "Why"?
To help answer that question, Chris brings a marketing background to his research and writing. Writers by nature are curious so Chris will often look at a stock's performance and like any marketer ask, "So what?" Good stocks don't suddenly become bad. Bad stocks don't suddenly become good.
Stepping back from the "what" allows Chris to bring perspective that helps investors make wise decisions based on their risk tolerance and investing timeline.
In addition to his articles on InvestorPlace, you can also find Chris' writing on MarketBeat.com.

Join InvestorPlace Insights — FREE!
Get actionable advice from our top experts, including the hottest stocks to buy & sell, 401k and retirement tips, market analysis and more!
Recent Articles
Despite rising revenue, SKLZ stock is facing bearish sentiment. However with an innovative business model, it's nothing that a couple of solid earnings reports can't fix.
NAKD stock may still be a good trade. But to be more than that the company needs to generate a lot of revenue in a very competitive market. 
IPOE stock is down meaningfully from its high, but if investors were buying shares of SOFI stock instead, the price would likely be higher.
At some point, a clearly identifkied target will likely push PSTH stock higher. Until then, traders would seem to have better options.
Xpeng continues to report solid delivery numbers. However, until the global chip shortage is resolved, there may be a ceiling on XPEV stock.