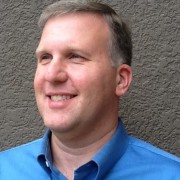 Chris Markoch
Chris Markoch is a freelance financial copywriter who is passionate in finding the story behind the stock. A stock chart and fundamental analysis can show and tell investors what is happening. But for long-term investing success, the question that has to be answered is "Why"?
To help answer that question, Chris brings a marketing background to his research and writing. Writers by nature are curious so Chris will often look at a stock's performance and like any marketer ask, "So what?" Good stocks don't suddenly become bad. Bad stocks don't suddenly become good.
Stepping back from the "what" allows Chris to bring perspective that helps investors make wise decisions based on their risk tolerance and investing timeline.
In addition to his articles on InvestorPlace, you can also find Chris' writing on MarketBeat.com.

Join InvestorPlace Insights — FREE!
Get actionable advice from our top experts, including the hottest stocks to buy & sell, 401k and retirement tips, market analysis and more!
Recent Articles
HEXO stock is down more than 50% in 2020. Its latest attempt at redefining itself as a CBD-infused drinks maker looks like a heavy lift.
Kensington Capital may offer a breakthrough in the quest for a better EV battery. But with four years until a product is available, you have to stay informed.
Fisker is the latest EV company to go public via a SPAC. But with the reverse merger completed, the heavy lifting for FSR stock has just begun.
SOLO stock is soaring as Electrameccanica Vehicles prepares to open a U.S. manufacturing facility. But the question remains if the company is a fad?
Index funds are an ideal way for risk-averse investors to diversify and improve their total return. These five funds have been among the best performers.