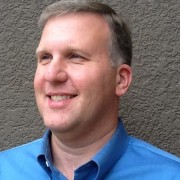 Chris Markoch
Chris Markoch is a freelance financial copywriter who is passionate in finding the story behind the stock. A stock chart and fundamental analysis can show and tell investors what is happening. But for long-term investing success, the question that has to be answered is "Why"?
To help answer that question, Chris brings a marketing background to his research and writing. Writers by nature are curious so Chris will often look at a stock's performance and like any marketer ask, "So what?" Good stocks don't suddenly become bad. Bad stocks don't suddenly become good.
Stepping back from the "what" allows Chris to bring perspective that helps investors make wise decisions based on their risk tolerance and investing timeline.
In addition to his articles on InvestorPlace, you can also find Chris' writing on MarketBeat.com.

Join InvestorPlace Insights — FREE!
Get actionable advice from our top experts, including the hottest stocks to buy & sell, 401k and retirement tips, market analysis and more!
Recent Articles
Although Intel stock suffers from immediate headwinds such as advanced chip delays, the longer-term picture finally looks more enticing due to the 5G rollout.
Alibaba stock has outpaced many U.S. tech giants and the S&P 500 index. If it was a U.S. company, would the stock have this much uncertainty?
With a nasty legal battle with Apple squared away, Qualcomm stock has a clear pathway to advantage the massive 5G rollout.
For patient investors who are willing to tolerate some nearer-term choppiness, Nvidia stock makes an interesting contrarian play.
While AMD stock theoretically benefits from the underlying company disrupting rivals like Intel, other competitive risks, along with increased bearishness toward shares present a worrying picture.