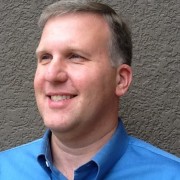 Chris Markoch
Chris Markoch is a freelance financial copywriter who is passionate in finding the story behind the stock. A stock chart and fundamental analysis can show and tell investors what is happening. But for long-term investing success, the question that has to be answered is "Why"?
To help answer that question, Chris brings a marketing background to his research and writing. Writers by nature are curious so Chris will often look at a stock's performance and like any marketer ask, "So what?" Good stocks don't suddenly become bad. Bad stocks don't suddenly become good.
Stepping back from the "what" allows Chris to bring perspective that helps investors make wise decisions based on their risk tolerance and investing timeline.
In addition to his articles on InvestorPlace, you can also find Chris' writing on MarketBeat.com.

Join InvestorPlace Insights — FREE!
Get actionable advice from our top experts, including the hottest stocks to buy & sell, 401k and retirement tips, market analysis and more!
Recent Articles
BB stock got a boost from the Reddit crowd. But the real story is a partnership that may help nostalgic consumers get their BlackBerry fix in their connected vehicles.
The recent selloff in CCIV stock is requiring both bulls and bears to have patience while finding their respective entry or exit points.
For cryptos to gain widespread acceptance, they need to be accepted as a medium of exchange. Hundreds of companies are on board and these seven could be next.
Without a niche in a market that is showing a lot of growth and a lot of competition, there's nothing to get excited about with NAKD stock.
QuantumScape is at least three years away from having a solid-state battery available at scale. But investors are still buying QS stock.