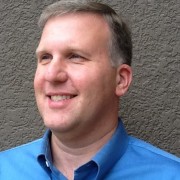 Chris Markoch
Chris Markoch is a freelance financial copywriter who is passionate in finding the story behind the stock. A stock chart and fundamental analysis can show and tell investors what is happening. But for long-term investing success, the question that has to be answered is "Why"?
To help answer that question, Chris brings a marketing background to his research and writing. Writers by nature are curious so Chris will often look at a stock's performance and like any marketer ask, "So what?" Good stocks don't suddenly become bad. Bad stocks don't suddenly become good.
Stepping back from the "what" allows Chris to bring perspective that helps investors make wise decisions based on their risk tolerance and investing timeline.
In addition to his articles on InvestorPlace, you can also find Chris' writing on MarketBeat.com.

Join InvestorPlace Insights — FREE!
Get actionable advice from our top experts, including the hottest stocks to buy & sell, 401k and retirement tips, market analysis and more!
Recent Articles
Every airline stock is being punished by the coronavirus pandemic. But AAL stock was not as healthy as other airline stocks before the virus.
A "new normal" doesn't just apply to societal behaviors. Instead, it could also impact the bullish case for TSLA stock.
Ino stock has brought its COVID-19 vaccine to trial in record time. But for the stock to move higher, it needs to get the product to market.
If the economy bounces back to normal after the coronavirus fades, Ulta stock today represents a great discount. However, this is a huge assumption to make.
Even without the pandemic, GE stock was a challenging bet on an unlikely recovery. But given the economic damage, it's hard to have much hope for General Electric.