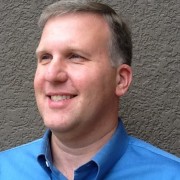 Chris Markoch
About Chris Markoch
Chris Markoch is a freelance financial writer who is passionate in finding the story behind the stock. A stock chart and fundamental analysis can show and tell investors what is happening. But for long-term investing success, the question that has to be answered is "Why"?
To help answer that question, Chris brings a marketing background to his research and writing. Writers by nature are curious so Chris will often look at a stock's performance and like any marketer ask, "So what?" Good stocks don't suddenly become bad. Bad stocks don't suddenly become good.
Stepping back from the "what" allows Chris to bring perspective that helps investors make wise decisions based on their risk tolerance and investing timeline.
In addition to his articles on InvestorPlace, you can also find Chris' writing on MarketBeat.com.

Join InvestorPlace Insights — FREE!
Get actionable advice from our top experts, including the hottest stocks to buy & sell, 401k and retirement tips, market analysis and more!
Recent Articles
These seven penny stocks had a bullish year in 2021 and all garner bullish sentiment from the analyst community which could point to continued growth.
The use of cryptocurrency in the Decentraland metaverse may give cryptocurrency its best chance for mass adoption.
A recent loan agreement makes Camber Energy's debt situation less onerous. But without significant revenue, the bullish case for CEI stock is less clear.
Continuing demand increases and continued inflation give investors a chance to buy these traditional and alternative energy stocks.
If Floki Inu wants to become a viable alternative currency, it will have to lose the volatility that makes it attractive.