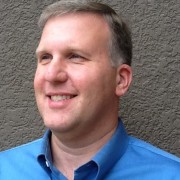 Chris Markoch
Chris Markoch is a freelance financial copywriter who is passionate in finding the story behind the stock. A stock chart and fundamental analysis can show and tell investors what is happening. But for long-term investing success, the question that has to be answered is "Why"?
To help answer that question, Chris brings a marketing background to his research and writing. Writers by nature are curious so Chris will often look at a stock's performance and like any marketer ask, "So what?" Good stocks don't suddenly become bad. Bad stocks don't suddenly become good.
Stepping back from the "what" allows Chris to bring perspective that helps investors make wise decisions based on their risk tolerance and investing timeline.
In addition to his articles on InvestorPlace, you can also find Chris' writing on MarketBeat.com.

Join InvestorPlace Insights — FREE!
Get actionable advice from our top experts, including the hottest stocks to buy & sell, 401k and retirement tips, market analysis and more!
Recent Articles
Many big banks reported earnings last week. There were some winners and losers, but these three bank stocks stood out the most.
Aurora stock is up about 8% so far in 2020, but the ride has been anything but smooth. Will Cannabis 2.0 provide a long-awaited catalyst?
Nokia stock may be enticing thanks to its recent rally. However, the underlying 5G market is incredibly competitive, making this a risky proposition.
VMware stock depends largely on the success of the underlying company's acquisitions strategy, which is a sizable risk.
Food delivery is becoming more common than ride hailing and that is creating opportunities for investors if they know where to look.