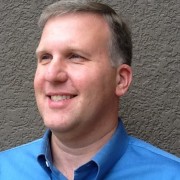 Chris Markoch
About Chris Markoch
Chris Markoch is a freelance financial writer who brings over 25 years in sales and marketing to help find the story behind the stock. Chris starts by asking the question, "So what?" and then uses fundamental and (some) technical analysis to add depth to that insight.
Stepping back from the "what" allows Chris to bring perspective that helps investors make wise decisions based on their risk tolerance and investing timeline.
Markoch would describe his writing as being for investors more than traders. He looks at equities through a long-term lens and that is reflected in his writing.
In addition to his articles on InvestorPlace, you can also find Chris' writing on MarketBeat.com where he has collaborated on the e-book "5 Investing Trends That Will Define the Market in 2022." You can find Chris on LinkedIn and on Twitter.

Join InvestorPlace Insights — FREE!
Get actionable advice from our top experts, including the hottest stocks to buy & sell, 401k and retirement tips, market analysis and more!
Recent Articles
Recent news about Robinhood's lack of liquidity during the meme stock craze is old news. There are other reasons to buy or avoid HOOD stock.
Continued demand for cybersecurity makes these seven stocks solid options to buy and hold in anticipation of better days to come.
Let's break down what it means to diversify your portfolio. We'll also show you why it can help boost your total return over time.
You can take these simple, actionable steps to improve your credit score no matter where you're starting from.
Undervalued Dow stocks can be difficult to find, but this article is looking at seven that investors should consider buying right now.