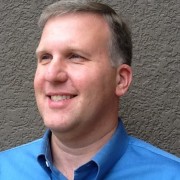 Chris Markoch
About Chris Markoch
Chris Markoch is a freelance financial copywriter who is passionate in finding the story behind the stock. A stock chart and fundamental analysis can show and tell investors what is happening. But for long-term investing success, the question that has to be answered is "Why"?
To help answer that question, Chris brings a marketing background to his research and writing. Writers by nature are curious so Chris will often look at a stock's performance and like any marketer ask, "So what?" Good stocks don't suddenly become bad. Bad stocks don't suddenly become good.
Stepping back from the "what" allows Chris to bring perspective that helps investors make wise decisions based on their risk tolerance and investing timeline.
In addition to his articles on InvestorPlace, you can also find Chris' writing on MarketBeat.com.

Join InvestorPlace Insights — FREE!
Get actionable advice from our top experts, including the hottest stocks to buy & sell, 401k and retirement tips, market analysis and more!
Recent Articles
Investing in TTD stock is a bet that the company's open internet approach will win out over the Walled Gardens of its competitors.
Not all meme stocks are "bad." But with retail investors beginning to realize the heavy lift that awaits them, you should avoid these seven.
DKNG stock is up nearly 25% in the last 12 months. With its most important season looming, now is a time for risk-tolerant investors to make a bet.
Senseonics has a long-term story that may be worth the wait. But right now, SENS stock is largely in the hands of retail investors who are looking to profit from a short squeeze.
With its reverse merger nearly completed, retail investors will get to see if CCIV stock, will deliver on the potential that they see.