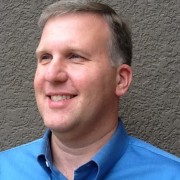 Chris Markoch
About Chris Markoch
Chris Markoch is a freelance financial writer who is passionate in finding the story behind the stock. A stock chart and fundamental analysis can show and tell investors what is happening. But for long-term investing success, the question that has to be answered is "Why"?
To help answer that question, Chris brings a marketing background to his research and writing. Writers by nature are curious so Chris will often look at a stock's performance and like any marketer ask, "So what?" Good stocks don't suddenly become bad. Bad stocks don't suddenly become good.
Stepping back from the "what" allows Chris to bring perspective that helps investors make wise decisions based on their risk tolerance and investing timeline.
In addition to his articles on InvestorPlace, you can also find Chris' writing on MarketBeat.com.

Join InvestorPlace Insights — FREE!
Get actionable advice from our top experts, including the hottest stocks to buy & sell, 401k and retirement tips, market analysis and more!
Recent Articles
Investing in penny stocks can be an intriguing numbers game. With many stocks to choose from, a handful are bound to be winners. Here are seven penny stocks that look like good buys in September.
CLOV stock looks to be setting up for a short squeeze. But that runs the risk of papering over the obstacles that Clover Health needs to overcome.
Atossa Therapeutics has made a pivot to assist in the battle to fight Covid-19. But it seems that investors in ATOS stock are finding this to be a message they've already heard.
After months of declining, ZOM stock may have found a floor. The question is if that will hold and whether it makes the beleaguered stock a good buy? 
SOFI stock is down after posting a net loss. But for patient investors, the discounted price creates a buying opportunity.