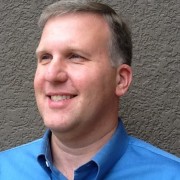 Chris Markoch
Chris Markoch is a freelance financial copywriter who is passionate in finding the story behind the stock. A stock chart and fundamental analysis can show and tell investors what is happening. But for long-term investing success, the question that has to be answered is "Why"?
To help answer that question, Chris brings a marketing background to his research and writing. Writers by nature are curious so Chris will often look at a stock's performance and like any marketer ask, "So what?" Good stocks don't suddenly become bad. Bad stocks don't suddenly become good.
Stepping back from the "what" allows Chris to bring perspective that helps investors make wise decisions based on their risk tolerance and investing timeline.
In addition to his articles on InvestorPlace, you can also find Chris' writing on MarketBeat.com.

Join InvestorPlace Insights — FREE!
Get actionable advice from our top experts, including the hottest stocks to buy & sell, 401k and retirement tips, market analysis and more!
Recent Articles
Shares of MVIS stock are up 180% this year. However, this pure play on LiDAR technology looks to have some short-term concerns. And maybe some long-term ones as well.
With its APHA merger nearly agreed upon, TLRY stock should look for, and actually cheer for, any pullbacks in the stock price.
If investors are expecting BNTX stock to continue generating double digit gains, they should be taking a careful look at its pipeline.
Due to the intensified competition for discretionary dollars, CCIV stock could be kept in check for some time.
PSTH stock is in a bearish pattern as investors begin to manage and perhaps lower their expectations for the company's target.