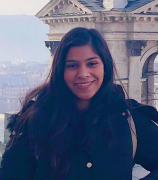 Divya Premkumar
InvestorPlace Contributor
Divya is a writer and analyst with a degree in Finance from the University of Houston, Texas. Her biggest strengths are her natural curiosity and ability to view ideas through both a creative and strategic lens. She is an avid reader and enjoys writing on a variety of topics including trading, investing, socio-economic issues and global policy. In her spare time, Divya is either traveling or learning a new skill.

Join InvestorPlace Insights — FREE!
Get actionable advice from our top experts, including the hottest stocks to buy & sell, 401k and retirement tips, market analysis and more!
Recent Articles
OCGN stock soared on a deal to commercialize Bharat Biotech's Covaxin in the U.S., but the rollout comes with a lot of challenges.
Nio stock delivered mixed results as supply chain issues continue to plague the EV maker. However, the stock is poised for outsize gains once it gets over this hump.
Investors looking to take a bite out of the Bitcoin pie will find Coinbase stock a great investment but the price volatility of cryptocurrencies presents an element of risk.
We may be approaching a new normal but some pandemic trends are here to stay. Here are 7 growth stocks that will continue to thrive in the long haul.
A band of Reddit misfit investors on the now-famous WallStreetBets forum have pushed the prices of "meme-stocks" to new highs. Here are 3 stocks that will be celebrating 10 million users on the platform.