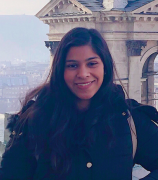 Divya Premkumar
InvestorPlace Contributor
Divya is a writer and analyst with a degree in Finance from the University of Houston, Texas. Her biggest strengths are her natural curiosity and ability to view ideas through both a creative and strategic lens. She is an avid reader and enjoys writing on a variety of topics including trading, investing, socio-economic issues and global policy. In her spare time, Divya is either traveling or learning a new skill.

Join InvestorPlace Insights — FREE!
Get actionable advice from our top experts, including the hottest stocks to buy & sell, 401k and retirement tips, market analysis and more!
Recent Articles
Royal Caribbean's future looks bleak as the target reopening date for major cruise lines is pushed to mid-September. Avoid RCL stock for now.
American Airlines scrambles to raise cash and recoup its losses in the aftermath of the pandemic. However, the company's growing debt and high fixed costs are a drag on AAL stock.
In the competitive world of sports betting, DraftKings has proved to be a winner with a strong IPO and a new round of share sales that will enable them to gain a lion's share of the market.
Chesapeake's stock prices have been on a rollercoaster this past week but the company's faced a number of issues through the years that led to its inevitable demise.
Tech giants like Microsoft are set to emerge from the pandemic stronger than ever. With a $1.5 trillion dollar valuation and increased demand for cloud computing, the race to $2 trillion lies ahead.