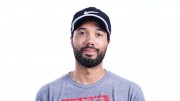 John Kilhefner
Managing Editor, InvestorPlace.com
John Kilhefner is an editor based in Northern Virginia. John's experience ranges from business journalism to video game criticism. Other than InvestorPlace, you can find his work in games criticism at Zam Networks, Critical Distance and as part of the eBook, "Five Out Of Ten: Year Two."
Follow him on Twitter at @jkilhefner.

Join InvestorPlace Insights — FREE!
Get actionable advice from our top experts, including the hottest stocks to buy & sell, 401k and retirement tips, market analysis and more!
Recent Articles
The market for 5G stocks is about to explode, and there's going to be a Netflix-like opportunity that can double, or triple your investment.
Thick into earnings season, a number of blue-chip stocks have disappointed, sending markets spiraling lower. Where should you put your money?
The Entrepreneur index tracks the world's most successful companies led by entrepreneurs. You can't go wrong with buying these stocks.
Google Stadia was just unveiled, and aside from the curious nature of how it will work, there are problematic issues to contend with.
A landscape dominated by battle royale games has made for some predictable investing ... buy these three video game stocks to go against the Fortnite-chasing masses!