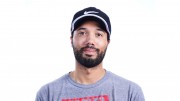 John Kilhefner
Managing Editor, InvestorPlace.com
John Kilhefner is an editor based in Northern Virginia. John's experience ranges from business journalism to video game criticism. Other than InvestorPlace, you can find his work in games criticism at Zam Networks, Critical Distance and as part of the eBook, "Five Out Of Ten: Year Two."
Follow him on Twitter at @jkilhefner.

Join InvestorPlace Insights — FREE!
Get actionable advice from our top experts, including the hottest stocks to buy & sell, 401k and retirement tips, market analysis and more!
Recent Articles
I'll tell you whether you should buy or stay away from these penny stocks. Remember, even the so-called best penny stocks are volatile!
Electronic Arts' aggressive loot box mechanics have been criticized but not halted. In a march toward subscription models EA sees dollar signs, but it may have to rethink its strategy in light of a new competitor.
Momentum investing isn't for everyone, but don't believe what you hear. A group of academics have debunked myths about momentum, giving investors reason to consider its legitimacy.
Disney's box-office take has been massive thanks to Avengers and other hits, but plenty of catalysts are on the horizon for Disney stock.
My investment in Cronos Group should be a lesson to investors buying into the hype. If CRON stock manages to pop on earnings, take profits!