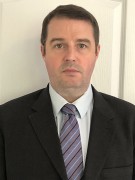 Joel Baglole
InvestorPlace Contributor
Joel Baglole has been a financial reporter for more than 20 years. For five years, Mr. Baglole was a staff reporter at The Wall Street Journal, where he wrote articles from Iceland to Indonesia and covered topics ranging from the automotive and airline industries to investment banks and global stock markets.
Mr. Baglole has also worked for The Washington Post and Toronto Star newspapers, and has contributed to business focused websites such as The Motley Fool and Investopedia. At InvestorPlace, he covers a wide range of large and small cap stocks, as well as political and economic issues that impact financial markets.
Check out Joel's TipRanks profile.
Recent Articles
The famed investor who focuses on disruptive technologies has been buying DNA stock hand-over-fist in recent days.
Famed investor Carl Icahn has a big stake in Twitter, holding more than $500 million of the social media company's stock.
These leading growth names are available to investors at discounted prices thanks to this year's market selloff.
Investors looking for deals in this oversold market should consider taking positions in these undervalued large-cap stocks.
The market downturn has lowered the prices of some of the best stocks available to investors, creating great, undervalued stocks to buy now.

Join InvestorPlace Insights — FREE!
Get actionable advice from our top experts, including the hottest stocks to buy & sell, 401k and retirement tips, market analysis and more!