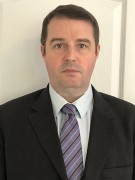 Joel Baglole
Joel Baglole has been a financial reporter for more than 20 years. For five years, Mr. Baglole was a staff reporter at The Wall Street Journal, where he wrote articles from Iceland to Indonesia and covered topics ranging from the automotive and airline industries to investment banks and global stock markets.
Mr. Baglole has also worked for The Washington Post and Toronto Star newspapers and contributed to business focused websites such as The Motley Fool and Investopedia. Mr. Baglole lives in Ottawa, Canada with his wife and three children.

Join InvestorPlace Insights — FREE!
Get actionable advice from our top experts, including the hottest stocks to buy & sell, 401k and retirement tips, market analysis and more!
Recent Articles
The market for lithium-ion batteries is going to take off in coming years. Here are some tips for investors to capitalize on the growth with battery stocks.
Now that companies such as Pfizer, Moderna and AstraZeneca have emerged with viable vaccines against Covid-19, the hype around many pharmaceutical stocks is fading. Here are four stocks investors should be weary of in the weeks ahead.
While many investors are losing patience with Nokia stock, the perennial under performer looks to finally be turning a corner with the launch of fifth generation (5G) wireless networks and a new CEO.
The quantum computing market is forecast to reach $2.2 billion by 2026, according to IQT Research. These four companies are leaders in the research and commercialization of quantum computers.
With Covid-19 vaccines coming to market, many hot equities are becoming short-term stocks to handle with caution. Here's why.