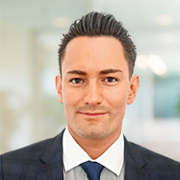 Luke Lango and the InvestorPlace Research Staff
About Luke Lango and the InvestorPlace Research Staff
Luke Lango is a growth-focused equities investor and analyst.
He has regularly been rated one of the top stock pickers in the world by numerous outlets, and has developed a strong reputation for leaning into his technology background and "big picture" investment philosophy to regularly identify next-generation, small-cap stocks with huge upside potential. Indeed, over the past few years, he has identified many up-and-coming growth stocks well before they were household names, like Advanced Micro Devices (1000%-plus returns), Shopify (1,000%-plus returns), Tesla (1,000%-plus returns), NIO (1,000%-plus returns) and Chegg (2,000% returns).
Luke measures success by uncovering at least one explosive, uncovered small-cap stock with 10X upside potential every day the markets are open— picking the fastest-growing stocks in the world's strongest wealth-generating megatrends. Technology plays a major role in Luke's life. He believes that technology – whether it is around us today or being developed from current technology – can compound exponentially, change lives and alter generations of wealth.
Concurrent to investing, Luke actively explores opportunities in the venture capital and startup technology world. He is currently involved with Fantastic, a venture-backed social discovery company that is using Big Data and advanced machine-learning algorithms to connect consumers to
experiences.
Prior to InvestorPlace, Luke was the founding manager at L&F Capital Management, LLC, a boutique investment fund based in San Diego that combined quantimental analysis with behavioral economics to identify long-term growth investments at early stages. A former college basketball player, Luke's passion for applying math to stocks began with a passion for applying math to sports, and he previously worked at fintech startup Scoutables, designing cash flow management models for professional sports organizations based on player injury and performance data.
Luke graduated from the California Institute of Technology (Caltech) with a degree in Economics.

Join Luke Lango's Hypergrowth Investing – FREE!
Get the biggest tech trends of the century and learn how to play hypergrowth stocks that will mint a new generation of millionaires.
Recent Articles
Sam Bankman-Fried's risky actions will be felt in the crypto space for a long time to come. Here's what you need to know about the FTX crash.
Peloton's recall issue (which is in the rear-view mirror), the return of the Peloton Tread and price cuts mean that we'll soon see Peloton make its way to more households than ever before. All in all, there is a lot of good stuff happening with this company that will fuel further PTON share price growth.
LCID stock flew from $20 to $27 in a matter of weeks after the previously mentioned EPA rating, and we expect Production Preview Week 1 to have a similar impact on share prices. And guess what? At those levels, the stock still wouldn't be overvalued.
We respectfully disagree with Morgan Stanley's coverage of Lucid Motors. The firm's analyst initial thinking is spot of, but he misses the point. The company's valuation does imply an unusually high probability of success, but where our viewpoints differ is in how we see Lucid Motors evolving as the EV market rapidly grows.
Luminar's weak near-term price action doesn't make a whole lot of sense. The self-driving LiDAR company's fundamentals are as strong as ever, and on top of that, the AV space is booming right now. LAZR stock is a tremendous buying opportunity.