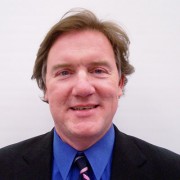 Mark R. Hake
CFA
Mark R. Hake, CFA is a financial analyst and entrepreneur. He has been a Chartered Financial Analyst (CFA) for 27 years and has owned his own investment management and investment research firms that focused on value stocks, both in the U.S. and overseas. Presently he authors the Total Yield Value Guide, which is a Marketplace service on Seeking Alpha. He also invests in public and private equities and has acted as CFO and Chief Strategy Officer for several fin-tech and software companies. Mr. Hake lives in Scottsdale, AZ, where he enjoys the sun, poker, counting cards and memorizing Bach piano concertos in his free time.

Join Louis Navellier's Market 360 — FREE!
Get Louis Navellier's take on the news and events impacting the market, plus advice on the best stocks to buy & sell now.
Recent Articles
Bionano Genomics can't kick the cash-raising bug. BNGO stock could fall to $1.85, its potential cash per share if it continues to raise cash.
Vaxart stock is likely headed down 85% towards its cash per share. VXRT stock is not worth much more than $1.00 per share, so expect to see it drop 85%.
Despite a large cash balance Sundial Growers stock is set to fall further. SNDL stock could fall to just 33 cents, or 53% lower, at its cash per share balance.
Clover stock is stuck in a dryer tumble of losses and more Losses. CLOV stock will fall if the company does not produce Q1 numbers on May 17 that imply full year 24% growth.
UWM Holdings looks like a value bargain with a low PE and attractive yield. UWMC stock is worth $10 per share, 36% over its recent price at 8 times forward EPS.