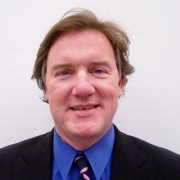 Mark R. Hake
CFA
About Mark R. Hake
Mark R. Hake, CFA is a financial analyst and entrepreneur. He has been a Chartered Financial Analyst (CFA) for 31 years and has owned his own investment management and investment research firms that focused on value stocks, both in the U.S. and overseas.
Mark writes over 600 articles per year on stocks, cryptos, SPACs, convertibles, ETFs, and other financial securities. He has been ranked with 5 stars by TipRanks.com (under "Mark R. Hake") with an average return of over 22% annually and #36 out of 8,116 writers. Presently he authors the Total Yield Value Guide, which is a Marketplace service on Seeking Alpha, as well as articles on Medium.com and other sites.
Mark also invests in public and private equities and has acted as a hedge fund manager and portfolio manager for various money management firms. He has also acted as CFO and Chief Strategy Officer for several fin-tech and software companies.
Mr. Hake lives in Scottsdale, AZ, where he enjoys the sun, poker, counting cards, and memorizing Bach piano concertos in his free time.

Join Louis Navellier's Market 360 — FREE!
Get Louis Navellier's take on the news and events impacting the market, plus advice on the best stocks to buy & sell now.
Recent Articles
XYO is climbing on a possible big change in the XYO Network platform. The crypto could make another sustained move upward soon.
XLM could rise significantly with MoneyGram using Stellar as an international blockchain remittance platform for stablecoins.
PATH stock is likely to take another 33% drop to at least $33.59, as its overvalued price-to-sales multiple deflates.
Opendoor still looks like good value despite its recent rise. OPEN stock is worth up to 44% more at $34.65 using 15 times expected profits on its present inventory balance over the next 3 years.
Olaplex is overvalued as none of the IPO proceeds go to the company. Investors will see through the actions of the private equity fund and value OLPX stock significantly lower.