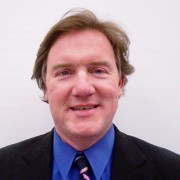 Mark R. Hake
CFA
Mark R. Hake, CFA is a financial analyst and entrepreneur. He has been a Chartered Financial Analyst (CFA) for 31 years and has owned his own investment management and investment research firms that focused on value stocks, both in the U.S. and overseas.
Mark writes over 600 articles per year on stocks, cryptos, SPACs, convertibles, ETFs, and other financial securities. He has been ranked with 5 stars by TipRanks.com (under "Mark R. Hake") with an average return of over 22% annually and #36 out of 8,116 writers. Presently he authors articles on Medium.com and other sites.
Mark also invests in public and private equities and has acted as a hedge fund manager and portfolio manager for various money management firms. He has also acted as CFO and Chief Strategy Officer for several fin-tech and software companies.