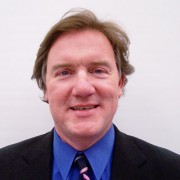 Mark R. Hake
CFA
Mark R. Hake, CFA is a financial analyst and entrepreneur. He has been a Chartered Financial Analyst (CFA) for 27 years and has owned his own investment management and investment research firms that focused on value stocks, both in the U.S. and overseas. Presently he authors the Total Yield Value Guide, which is a Marketplace service on Seeking Alpha. He also invests in public and private equities and has acted as CFO and Chief Strategy Officer for several fin-tech and software companies. Mr. Hake lives in Scottsdale, AZ, where he enjoys the sun, poker, counting cards and memorizing Bach piano concertos in his free time.

Join Louis Navellier's Market 360 — FREE!
Get Louis Navellier's take on the news and events impacting the market, plus advice on the best stocks to buy & sell now.
Recent Articles
Microsoft's fast-growing cash flow and dividends will push shares higher. MSFT stock is worth $309 per share, or about 49% higher than today.
Stay away from Hertz stock since it is very likely worthless. HTZ stock will not survive the outcome of its Chapter 11 bankruptcy as creditors are still fighting among themselves.
Avoid NVDA stock which still trades at nosebleed valuation levels. Nvidia has been able to use its high-priced stock for up to 70% of the purchase price of Softbank's ARM chip unit.
This Bud's not for you. BUD stock will likely tread water a while until higher free cash flow reduces the debt pile after its recent spike.
Wells Fargo stock looks like a bargain here selling below tangible book value. Wells Fargo stock is worth at least 44% more than today, given its discount to tangible book value and other value metrics.