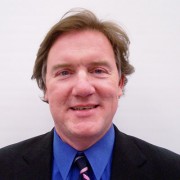 Mark R. Hake
CFA
Mark R. Hake, CFA is a financial analyst and entrepreneur. He has been a Chartered Financial Analyst (CFA) for 27 years and has owned his own investment management and investment research firms that focused on value stocks, both in the U.S. and overseas. Presently he authors the Total Yield Value Guide, which is a Marketplace service on Seeking Alpha. He also invests in public and private equities and has acted as CFO and Chief Strategy Officer for several fin-tech and software companies. Mr. Hake lives in Scottsdale, AZ, where he enjoys the sun, poker, counting cards and memorizing Bach piano concertos in his free time.

Join Louis Navellier's Market 360 — FREE!
Get Louis Navellier's take on the news and events impacting the market, plus advice on the best stocks to buy & sell now.
Recent Articles
American Airlines stock will likely do quite well in 2021. Warren Buffett's sale of AAL stock and other airline shares has turned out to be a big mistake.
Tattooed Chef is still overvalued, despite recent strong growth. TTCF stock is still overvalued and not worth more than $15 per share, even if its forecasts come true.
Hyliion puts out products on target but it needs revenue. HYLN stock is worth over 16% more, provided it can hit $2 billion by 2024.
Dogecoin remains at best an alt cryptocurrency after Bitcoin and Ethereum. Dogecoin has a unique supply structure but is playing a catch-up game as an alt cryptocurrency.
Clover Health will have continuing valuation issues. CLOV stock won't rise until it gets profitable by 2023, but the margin is only 1%.