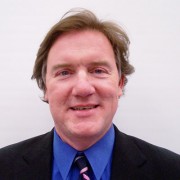 Mark R. Hake
CFA
Mark R. Hake, CFA is a financial analyst and entrepreneur. He has been a Chartered Financial Analyst (CFA) for 27 years and has owned his own investment management and investment research firms that focused on value stocks, both in the U.S. and overseas. Presently he authors the Total Yield Value Guide, which is a Marketplace service on Seeking Alpha. He also invests in public and private equities and has acted as CFO and Chief Strategy Officer for several fin-tech and software companies. Mr. Hake lives in Scottsdale, AZ, where he enjoys the sun, poker, counting cards and memorizing Bach piano concertos in his free time.

Join Louis Navellier's Market 360 — FREE!
Get Louis Navellier's take on the news and events impacting the market, plus advice on the best stocks to buy & sell now.
Recent Articles
Expect Delta Air Lines to have a massive turnaround by the end of 2021. DAL stock will be worth $51.82 to $60.50, or 26% to 47% more using very conservative assumptions.
Vroom is selling more cars online, but bottom-line profits still elude. VRM stock trades for 2x next year's forecast sale, but the company's EBITDA and FCF losses are only growing higher.
Chinese E-Scooter maker Niu looks like it will be a major winner. NIU stock is worth double today's price and should provide a 33% ROI annually for the next several years.
HPR stock is a merger arbitrage play worth 58% more than today. HPR stock is worth $17.25 per share using estimates of FCF and probability analysis.
Don't expect Hyliion stock to be a huge EV success. It has fallen since its SPAC merger closed in September but is still overvalued by 28%.