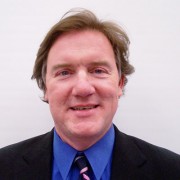 Mark R. Hake
CFA
Mark R. Hake, CFA is a financial analyst and entrepreneur. He has been a Chartered Financial Analyst (CFA) for 27 years and has owned his own investment management and investment research firms that focused on value stocks, both in the U.S. and overseas. Presently he authors the Total Yield Value Guide, which is a Marketplace service on Seeking Alpha. He also invests in public and private equities and has acted as CFO and Chief Strategy Officer for several fin-tech and software companies. Mr. Hake lives in Scottsdale, AZ, where he enjoys the sun, poker, counting cards and memorizing Bach piano concertos in his free time.

Join InvestorPlace Insights — FREE!
Get actionable advice from our top experts, including the hottest stocks to buy & sell, 401k and retirement tips, market analysis and more!
Recent Articles
5 cheap dividend stocks with high yields and annual increases. These dividend-paying stocks have high yields, low P/E ratios and consistently raise their dividends each year.
Don't buy PINS stock. Pinterest has negative free cash flow, a decelerating U.S. growth base and is overvalued compared to its peers.
Expect more dilution, debt, deficits, and a deep drop in Aurora stock. Aurora Cannabis free cash flow losses will require more debt and dilution.
After Wells Fargo appointed a new CEO, WFC stock was on the rise. But with fundamental and valuation concerns, it's already peaked.
Qualcomm stock could be worth more than the dollar value of Broadcom's original bid mainly due to QCOM stock buybacks.