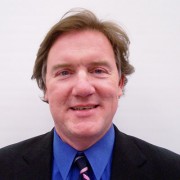 Mark R. Hake
CFA
Mark R. Hake, CFA is a financial analyst and entrepreneur. He has been a Chartered Financial Analyst (CFA) for 27 years and has owned his own investment management and investment research firms that focused on value stocks, both in the U.S. and overseas. Presently he authors the Total Yield Value Guide, which is a Marketplace service on Seeking Alpha. He also invests in public and private equities and has acted as CFO and Chief Strategy Officer for several fin-tech and software companies. Mr. Hake lives in Scottsdale, AZ, where he enjoys the sun, poker, counting cards and memorizing Bach piano concertos in his free time.

Join Louis Navellier's Market 360 — FREE!
Get Louis Navellier's take on the news and events impacting the market, plus advice on the best stocks to buy & sell now.
Recent Articles
Vroom stock shot up fast after its IPO, and the company has more room to run as online used car sales continue to increase.
Nike stock has recovered and is probably fully priced here. It sports a high P/E ratio, despite earnings that will double over the next 2 years.
PLUG stock seems overvalued as it has little prospects of profits. Plug stock is up on recent analyst reports, but the company won't make profits anytime soon.
Potential Royalty Pharma investors should wait until well after the lock-up period expires to buy RPRX stock.
Nokia's new management team will seek to pull ahead in 5G technology. This could have the effect of making Nokia stock more attractive to a large U.S. buyer.