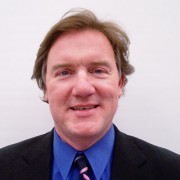 Mark R. Hake
CFA
Mark R. Hake, CFA is a financial analyst and entrepreneur. He has been a Chartered Financial Analyst (CFA) for 27 years and has owned his own investment management and investment research firms that focused on value stocks, both in the U.S. and overseas. Presently he authors the Total Yield Value Guide, which is a Marketplace service on Seeking Alpha. He also invests in public and private equities and has acted as CFO and Chief Strategy Officer for several fin-tech and software companies. Mr. Hake lives in Scottsdale, AZ, where he enjoys the sun, poker, counting cards and memorizing Bach piano concertos in his free time.

Join Louis Navellier's Market 360 — FREE!
Get Louis Navellier's take on the news and events impacting the market, plus advice on the best stocks to buy & sell now.
Recent Articles
Disney's business is frozen but the stock could drop further. DIS stock reflects the company's almost complete shutdown, but its brand value may not help it from sinking.
Don't be fooled - Chesapeake Energy is headed towards bankruptcy. CHK stock will be worthless in bankruptcy since creditors will likely receive all or most of the equity.
Halliburton might cut its dividend, but the pundits could be wrong. Don't rely on conventional wisdom that a high yield always means the dividend will be cut. FCF will likely cover the dividend.
General Electric will survive based on ample liquidity but the stock will languish. GE stock will rebound slowly, given its aviation and credit risk issues, even after the recession ends.
Because management will protect its dividend as a top priority, Chevron stock is worth significantly more as a result. It trades at the highest yield in four years.