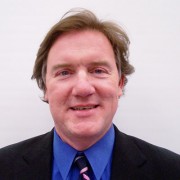 Mark R. Hake
CFA
About Mark R. Hake
Mark R. Hake, CFA is a financial analyst and entrepreneur. He has been a Chartered Financial Analyst (CFA) for 27 years and has owned his own investment management and investment research firms that focused on value stocks, both in the U.S. and overseas. Presently he authors the Total Yield Value Guide, which is a Marketplace service on Seeking Alpha. He also invests in public and private equities and has acted as CFO and Chief Strategy Officer for several fin-tech and software companies. Mr. Hake lives in Scottsdale, AZ, where he enjoys the sun, poker, counting cards and memorizing Bach piano concertos in his free time.

Join Louis Navellier's Market 360 — FREE!
Get Louis Navellier's take on the news and events impacting the market, plus advice on the best stocks to buy & sell now.
Recent Articles
Cassava Sciences stock could jump with its upcoming Alzheimer's results. SAVA stock options show the lofty expectations investors have.
Krispy Kreme paid off a significant chunk of debt by going public, which we can use to calculate the actual value of DNUT stock.
These 7 value stocks all have easily defined bargain elements and have defined target values, making them great buys here.
Novavax is worth roughly 100% more. NVAX stock is worth $419 given its high efficacy, cheap price, easy storage and cheap valuation compared to Moderna.
GE stock looks almost 50% too cheap given turnarounds in its businesses. GE stock is worth almost 50% more, or $19.54, based on its forecast FCF next year as the company's sales revive.