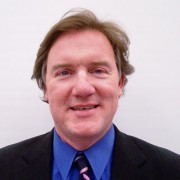 Mark R. Hake
CFA
Mark R. Hake, CFA is a financial analyst and entrepreneur. He has been a Chartered Financial Analyst (CFA) for 31 years and has owned his own investment management and investment research firms that focused on value stocks, both in the U.S. and overseas.
Mark writes over 600 articles per year on stocks, cryptos, SPACs, convertibles, ETFs, and other financial securities. He has been ranked with 5 stars by TipRanks.com (under "Mark R. Hake") with an average return of over 22% annually and #36 out of 8,116 writers. Presently he authors articles on Medium.com and other sites.
Mark also invests in public and private equities and has acted as a hedge fund manager and portfolio manager for various money management firms. He has also acted as CFO and Chief Strategy Officer for several fin-tech and software companies.
Recent Articles
There are still undervalued cryptos, for those willing to pick through and find undervalued cryptos to hold for the long-term.
The best dividend stocks for retirement have consistent and high yields and their dividends are well-covered by earnings.
These are undervalued REITs with serious profit potential. These REITs are near a trough, or else their valuation metrics are cheap.
These deeply undervalued dividend stocks have yields over 5%. Also, many of these stocks' yields are well over their historical averages, making them very cheap.
These bargain growth stocks have low valuations and high dividend yields, alongside plenty of growth potential.

Join Louis Navellier's Market 360 — FREE!
Get Louis Navellier's take on the news and events impacting the market, plus advice on the best stocks to buy & sell now.