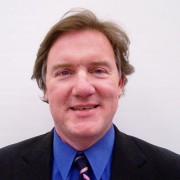 Mark R. Hake
CFA
About Mark R. Hake
Mark R. Hake, CFA is a financial analyst and entrepreneur. He has been a Chartered Financial Analyst (CFA) for 31 years and has owned his own investment management and investment research firms that focused on value stocks, both in the U.S. and overseas.
Mark writes over 600 articles per year on stocks, cryptos, SPACs, convertibles, ETFs, and other financial securities. He has been ranked with 5 stars by TipRanks.com (under "Mark R. Hake") with an average return of over 22% annually and #36 out of 8,116 writers. Presently he authors articles on Medium.com and other sites.
Mark also invests in public and private equities and has acted as a hedge fund manager and portfolio manager for various money management firms. He has also acted as CFO and Chief Strategy Officer for several fin-tech and software companies.
You can follow Mark on LinkedIn and on TipRanks.

Join Louis Navellier's Market 360 — FREE!
Get Louis Navellier's take on the news and events impacting the market, plus advice on the best stocks to buy & sell now.
Recent Articles
TWTR stock looks like a bargain here for investors using a probability-weighted target price assuming the Musk deal closes.
Dogecoin's huge drop provides a value buying opportunity. Dogecoin could move substantially higher once Bitcoin begins to rebound.
AMC Entertainment is burning cash but the stock could make a turnaround when FCF turns positive. AMC stock could rise 45% to $17.07 per share once AMC Entertainment generates a 5% FCF margin on 2023 forecast sales.
Nasdaq stock could move at least 6.6% higher based on its powerful FCF and its growing dividend and free cash flow.
FB stock could be worth significantly more based on its very high FCF margins. Here's what you should know about Meta Platforms today.