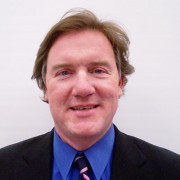 Mark R. Hake
CFA
Mark R. Hake, CFA is a financial analyst and entrepreneur. He has been a Chartered Financial Analyst (CFA) for 27 years and has owned his own investment management and investment research firms that focused on value stocks, both in the U.S. and overseas. Presently he authors the Total Yield Value Guide, which is a Marketplace service on Seeking Alpha. He also invests in public and private equities and has acted as CFO and Chief Strategy Officer for several fin-tech and software companies. Mr. Hake lives in Scottsdale, AZ, where he enjoys the sun, poker, counting cards and memorizing Bach piano concertos in his free time.

Join Louis Navellier's Market 360 — FREE!
Get Louis Navellier's take on the news and events impacting the market, plus advice on the best stocks to buy & sell now.
Recent Articles
GoPro stock is on a tear based on its online sales and subscription growth. However, investors should be skeptical.
Array Technologies is an IPO winner, even though it's low technology. Buy Flex stock instead of Array Technologies stock, since it is likely to spin off or carve out its Nextracker division.
AAPL stock is overvalued on a historical P/E basis, but cheap on a dividend yield basis. Most Apple stock investors will hold on.
Lockheed Martin is an inexpensive free cash flow powerhouse. But LMT stock is worth more based on its historical and peer valuation.
NextEra Energy is trying to acquire more large-scale utilities and failing. Until it succeeds, avoid NextEra Energy stock.