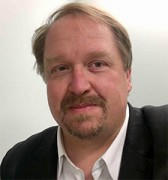 Patrick Sanders
InvestorPlace Contributor
About Patrick Sanders
Patrick Sanders is a freelance writer, editor and stock market expert. He is founding editor of Invested, a daily stock market newsletter published by U.S. News & World Report, and he managed U.S. News' investing advice section from 2015 to 2019.
He previously was deputy managing editor of InvestorPlace.com. He operated news websites in southeast Europe and Turkey, was the founding managing editor of the New York Times Editing Center and was Connecticut news editor for The Associated Press.
Patrick has made numerous media appearances as a stock market analyst and appeared on panels to discuss personal finance and investing. He served on the board of governors of the Society for Advancing Business Editing and Writing, and was co-chairman of the training committee to promote and develop training opportunities for business journalists throughout North America.
Patrick is a graduate of Marshall University and now resides in Maryland. Follow him on Twitter or connect on LinkedIn.
Patrick Sanders is a freelance writer and editor in Maryland, and from 2015 to 2019 was head of the investment advice section at U.S. News & World Report. Follow him on Twitter at @1patricksanders.

Join InvestorPlace Insights — FREE!
Get actionable advice from our top experts, including the hottest stocks to buy & sell, 401k and retirement tips, market analysis and more!
Recent Articles
Robinhood is down about 41% so far this year, but that hasn't stopped Cathie Wood from rapidly adding to her position in HOOD stock.
While the shortage of semiconductor chips is well known, investors need to start getting ready for a chip glut and sell these chip stocks.
The price of Ethereum is down nearly 50% this year, making it an intriguing name in the cryptocurrency space.
Investors have had a month to reconsider their stance on NFLX stock since it crashed on April 19. But they're doubling down instead.
When interest rates are on the move, it's always a good idea to start reconsidering the best bank stocks to buy now.