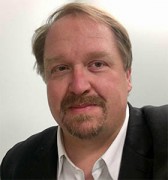 Patrick Sanders
InvestorPlace Contributor
About Patrick Sanders
Patrick Sanders is a freelance writer, editor and stock market expert. He is founding editor of Invested, a daily stock market newsletter published by U.S. News & World Report, and he managed U.S. News' investing advice section from 2015 to 2019.
He previously was deputy managing editor of InvestorPlace.com. He operated news websites in southeast Europe and Turkey, was the founding managing editor of the New York Times Editing Center and was Connecticut news editor for The Associated Press.
Patrick has made numerous media appearances as a stock market analyst and appeared on panels to discuss personal finance and investing. He served on the board of governors of the Society for Advancing Business Editing and Writing, and was co-chairman of the training committee to promote and develop training opportunities for business journalists throughout North America.
Patrick is a graduate of Marshall University and now resides in Maryland. Follow him on Twitter or connect on LinkedIn.

Join InvestorPlace Insights — FREE!
Get actionable advice from our top experts, including the hottest stocks to buy & sell, 401k and retirement tips, market analysis and more!
Recent Articles
Alibaba was wounded but not permanently damaged by Beijing's crackdown. BABA stock now shows signs of life while selling at a huge discount.
On one level, it's easy to root for ContextLogic as a legitimate competitor to Amazon. But in the end, WISH stock has no chance.
Ethereum dwarfs Bitcoin's gains over the past year, and its ongoing Ethereum 2.0 upgrade should help push the coin into the mainstream.
These five bank stocks should exceed their earnings per share posted a year ago, and they all have an edge over the biggest banks in the U.S.
iBio is behind others in developing a Covid-19 vaccine and it doesn't have a FastPharming partner. There's diminishing value to IBIO stock.