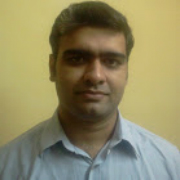 Rohit Chhatwal
Rohit Chhatwal has worked in the technology sector for over 4 years. This included working with industry stalwarts like IBM. He has done his MBA in finance and has been covering various blue-chip stocks for the past 5 years.
Having hands-on experience in the tech industry has helped him gain valuable insights on the ups and downs of this sector and predict winners and losers more accurately.

Join InvestorPlace Insights — FREE!
Get actionable advice from our top experts, including the hottest stocks to buy & sell, 401k and retirement tips, market analysis and more!
Recent Articles
Much of the valuation in Amazon depends on AWS. But operating margins in this segment are declining, which muddies the case for AMZN stock.
AMZN stock has underperformed the broader market in 2019, however, it has advantages that make it a better long-term bet compared to Apple.
Alibaba stock will gain significant upside from a trade truce which could be signed in the near term, and it has strong fundamentals.
An increase in tariffs and an inverted yield curve have led to several warning signs for a slowdown, or even a recession, in the economy. ...
Apple stock shows a bearish trend as its margins and EPS decline. Future margin potential looks bleak due to new services like streaming.