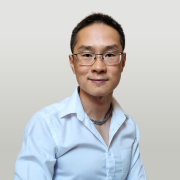 Thomas Yeung
CFA, InvestorPlace Markets Analyst
About Thomas Yeung
Tom Yeung, CFA, is a Market Analyst at InvestorPlace.com, where he helps investors navigate the world of finance with one of the most powerful tools available: knowledge. Tom brings over a decade of experience in company, commodity and industry analysis.
Tom started his investment career at Harding Loevner, a $40 billion asset management firm. Today, he works with InvestorPlace.com to help individuals and families identify great investments.
Tom holds a BA in Economics from Princeton University, where he graduated with high honors. He is a CFA® Charterholder and also a FINRA Registered Investment Adviser.

Join Thomas Yeung's The Moonshot Investor – FREE!
Join an army of forward-thinking people who want to learn how to make money in revolutionary technology, cryptos, meme trades and stocks with explosive upside potential.
Recent Articles
Renewable energy may be the future, but it hasn't traditionally been a great investment. That might be changing now with these three picks.
Insider trading is a fact of life, which means that following the insiders might be the best way to win. Here's how to make good choices.
In Netflix's Squid Game, participants are eliminated quickly and meaninglessly. In the crypto market, upstart tokens are in the same danger.
What's bad news for your next shopping trip might be good news for certain industries. You can profit off of shortages affecting America.
Excerpts of this article were originally published on October 4 and 18, 2021, as part of Tom Yeung's Moonshot Investor series. Investors interested in finding...