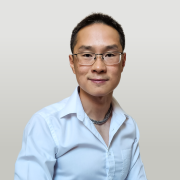 Thomas Yeung
CFA, InvestorPlace Markets Analyst
About Thomas Yeung
Tom Yeung, CFA, is a Market Analyst at InvestorPlace.com, where he helps investors navigate the world of finance with one of the most powerful tools available: knowledge. Tom brings over a decade of experience in company, commodity and industry analysis.
Tom started his investment career at Harding Loevner, a $40 billion asset management firm. Today, he works with InvestorPlace.com to help individuals and families identify great investments.
Tom holds a BA in Economics from Princeton University, where he graduated with high honors. He is a CFA® Charterholder and also a FINRA Registered Investment Adviser.

Join Thomas Yeung's The Moonshot Investor – FREE!
Join an army of forward-thinking people who want to learn how to make money in revolutionary technology, cryptos, meme trades and stocks with explosive upside potential.
Recent Articles
We're in the midst of a crypto pullback, but that doesn't mean that all cryptos are bad ideas right now. Here are three to watch right now.
Selling at a discount with some impressive momentum, Robinhood stock might finally be worth picking up. There's much to like about it now.
2022 has been interesting for crypto so far, but not all cryptocurrencies are made equal. Here's a couple to buy and a couple to sell.
These three companies might seem like zombies compared to other investing opportunities, but they'll be robust during the Fed taper.
Blockchain cryptos are a hot topic right now, but their value depends on the games being good. Here's what you need to know about them.