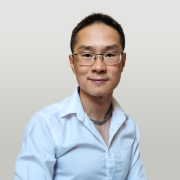 Thomas Yeung
CFA, InvestorPlace Markets Analyst
About Thomas Yeung
Tom Yeung, CFA, is a Market Analyst at InvestorPlace.com, where he helps investors navigate the world of finance with one of the most powerful tools available: knowledge. Tom brings over a decade of experience in company, commodity and industry analysis.
Tom started his investment career at Harding Loevner, a $40 billion asset management firm. Today, he works with InvestorPlace.com to help individuals and families identify great investments.
Tom holds a BA in Economics from Princeton University, where he graduated with high honors. He is a CFA® Charterholder and also a FINRA Registered Investment Adviser.

Join Thomas Yeung's The Moonshot Investor – FREE!
Join an army of forward-thinking people who want to learn how to make money in revolutionary technology, cryptos, meme trades and stocks with explosive upside potential.
Recent Articles
Extremely cheap stocks that have momentum can offer astonishing returns. Here are two worth keeping a close eye on.
Disappointed by Robinhood's IPO? Check out these three companies that will let you profit from Robinhood's slump.
Bitcoin has had a wild ride over the past few weeks. But many altcoins are seeing gains in the meantime. Check out these cryptos to buy.
Bitcoin does appear to be back after a challenging few weeks. However, that doesn't mean you should ignore the valuable altcoins out there.
The current situation around housing prices is not ideal. But if you play your cards right, you can profit from real estate moonshots.