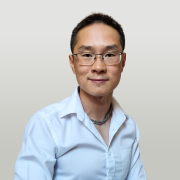 Thomas Yeung
CFA, InvestorPlace Markets Analyst
Tom Yeung, CFA, is a Market Analyst at InvestorPlace.com, where he helps investors navigate the world of finance with one of the most powerful tools available: knowledge. Tom brings over a decade of experience in company, commodity and industry analysis.
Tom started his investment career at Harding Loevner, a $40 billion asset management firm. Today, he works with InvestorPlace.com to help individuals and families identify great investments.
Tom holds a BA in Economics from Princeton University, where he graduated with high honors. He is a CFA® Charterholder and also a FINRA Registered Investment Adviser.

Join InvestorPlace Insights — FREE!
Get actionable advice from our top experts, including the hottest stocks to buy & sell, 401k and retirement tips, market analysis and more!
Recent Articles
With the DOGE price down double-digits from its peak, investors are starting to ask themselves if it's time to buy Dogecoin on the dip.
When an investment could be worth $1 trillion or zero, Dogecoin investors need to follow a different set of rules.
Coinbase's listing sent Bitcoin prices to record levels this week. But Coinbase's success is a double-edged sword for BTC prices in 2021.
Dogecoin prices are up 2,800% so far this year. Is it too late to buy in? If you don't own DOGE yet, there are good reasons to buy a little.
The next top Reddit stock is a predictable mix of momentum, size and leverage. Investors can use these patterns to their advantage.