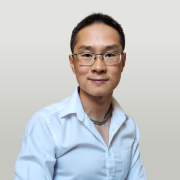 Thomas Yeung
CFA, InvestorPlace Markets Analyst
About Thomas Yeung
Tom Yeung, CFA, is a Market Analyst at InvestorPlace.com, where he helps investors navigate the world of finance with one of the most powerful tools available: knowledge. Tom brings over a decade of experience in company, commodity and industry analysis.
Tom started his investment career at Harding Loevner, a $40 billion asset management firm. Today, he works with InvestorPlace.com to help individuals and families identify great investments.
Tom holds a BA in Economics from Princeton University, where he graduated with high honors. He is a CFA® Charterholder and also a FINRA Registered Investment Adviser.

Join Tom Yeung's Profit & Protection — FREE!
Profit & Protection aligns investment strategies with current market conditions. The goal is growth and profit while protecting your gains.
Recent Articles
Pending consolidation in telecom stocks can help you make 300% in the stock market without really trying. Here's how.
There are two ways to find stocks that could rise 10x. Here are those strategies, and 10 stocks you can buy now to profit.
Meteoric rises in HKD stock and MEGL stock have led some to declare a resurgence in meme stocks. Here's how you can profit.
Will TSLA stock benefit from the Inflation Reduction Act? Sure, but Lithium Americas (LAC) stock is a smarter way to profit.
This "picks and shovels" electric vehicle stock is set to soar on a new green power bill approved in the Senate.