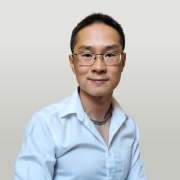 Thomas Yeung
CFA, InvestorPlace Markets Analyst
Tom Yeung, CFA, is a Market Analyst at InvestorPlace.com, where he helps investors navigate the world of finance with one of the most powerful tools available: knowledge. Tom brings over a decade of experience in company, commodity and industry analysis.
Tom started his investment career at Harding Loevner, a $40 billion asset management firm. Today, he works with InvestorPlace.com to help individuals and families identify great investments.
Tom holds a BA in Economics from Princeton University, where he graduated with high honors. He is a CFA® Charterholder and also a FINRA Registered Investment Adviser.

Join InvestorPlace Insights — FREE!
Get actionable advice from our top experts, including the hottest stocks to buy & sell, 401k and retirement tips, market analysis and more!
Recent Articles
With BTC and ETH up 1,000%, what should investors do next? Here's why tech stocks say to buy, but also act with caution.
AI Stock took the investing world by storm, quickly becoming the world's priciest tech stock. With shares down 22%, what's next for C3.ai?
Starting your cryptocurrency journey requires awareness of the altcoins that can best generate 100x returns. Here are 25 names to know.
When AFRM stock IPO'd, shares jumped 100%. Longer-term, the company could succeed if it navigates risk well.
With TSLA stock up 150% since August, it's time to take profits while you still can. Even with more upside, Tesla stock payoff is dimming.