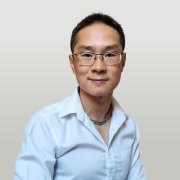 Thomas Yeung
CFA, InvestorPlace Markets Analyst
About Thomas Yeung
Tom Yeung, CFA, is a Market Analyst at InvestorPlace.com, where he helps investors navigate the world of finance with one of the most powerful tools available: knowledge. Tom brings over a decade of experience in company, commodity and industry analysis.
Tom started his investment career at Harding Loevner, a $40 billion asset management firm. Today, he works with InvestorPlace.com to help individuals and families identify great investments.
Tom holds a BA in Economics from Princeton University, where he graduated with high honors. He is a CFA® Charterholder and also a FINRA Registered Investment Adviser.

Join Thomas Yeung's The Moonshot Investor – FREE!
Join an army of forward-thinking people who want to learn how to make money in revolutionary technology, cryptos, meme trades and stocks with explosive upside potential.
Recent Articles
When it comes to finding short squeezes before they pop, it takes more than buying stocks with high short float. Here are 3 of my tried and tested rules for coiled spring investing.
Redditors have been thrilled when their picks have gone to the moon, but many of them land with a thud. Here's which ones you should buy.
Wall Street often overlooks penny stocks. Retail investors can use a winning strategy to get ahead of the curve and beat out hedge funds.
Juggernauts like Coinbase and Robinhood are forcing the SEC to reassess what the world of finance, and DeFi in particular, will look like.
Crowdfunding offers individuals the opportunity to participate in early investments in startups. Here's one good one and one lousy one.