👻 Buy Snap Stock for This One HUGE Megatrend
Luke and Aaron discuss Snap's "shot heard 'round the world," as well as LCID stock, EVs, cryptos and more!
By Luke Lango, InvestorPlace Senior Investment Analyst
May 25, 2022, 3:35 pm EDT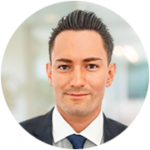 Luke Lango
Editor, Hypergrowth Investing
Meet Luke Lango
By uncovering early investments in hypergrowth industries, Luke Lango puts you on the ground-floor of world-changing megatrends.
---
Article printed from InvestorPlace Media, https://investorplace.com/hypergrowthinvesting/2022/05/buy-snap-stock-for-its-next-gen-augmented-reality/.
©2022 InvestorPlace Media, LLC
Subscriber Sign in
Not Yet a Premium Subscriber?
Subscribe