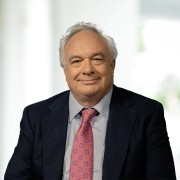 By now, you've heard the incredible news.
It's spreading around the world like wildfire.
In November 2022, the revolutionary artificial intelligence (AI) program ChatGPT made its public debut… and became a worldwide sensation.
ChatGPT is a hyperintelligent computer program that can write novels, screenplays, PhD dissertations and research papers… all in a way that is virtually indistinguishable from humans.
Microsoft founder Bill Gates says ChatGPT is as significant as the invention of the internet and will "change our world."
Google CEO Sundar Pichai has said AI is "one of the most profound things we're working on as humanity. It's more profound than fire or electricity."
Then in March 2023, not long after ChatGPT stunned the business community, a new version, GPT-4, debuted and was even more powerful than the previous version.
The uses of ChatGPT – and its implications – are beyond enormous, which explains why ChatGPT was adopted by more than 1 million people in just five days… the fastest rate of technological adoption in history.
For point of reference, it took Facebook 10 months to reach 1 million users… and over a year for Twitter.
Let that sink in. It took Facebook 10 months to reach 1 million users. ChatGPT did it in just five days.
The world is scrambling to grasp the implications here.
Google executives called a Code Red meeting.
Bank of America equity strategist Haim Israel advised clients that we are at an inflection point in history. "If data is the new oil, then AI is the new electricity," he wrote.
While ChatGPT has caught the mainstream media, the reality is that AI has been changing our lives for longer than you might think. For example…
Sundar Pichai When you watch an NFL game, they have probabilities and stats all over the place. The Boston Red Sox finally won the World Series in 2004 because they used data analytics to field a winning team. The Chicago Cubs broke a long World Series drought with data analytics as well.
In 1997, the AI program Deep Blue defeated the world's best chess player.
In 2016, an AI program defeated a world-class Go player. (Go is much more complicated than chess, so the victory was a major milestone in computer history.)
AI can now beat the best cancer doctors at spotting cancer on X-rays.
Uber uses AI to dispatch drivers and link them with customers.
Amazon uses AI to recommend purchases to you.
Facebook uses AI to arrange and customize its news and social media feeds.
Dating sites like Match.com use AI to help people find potential soulmates.
Healthcare firms are using AI to scan DNA, blood, and other test results to spot problems with greater accuracy than human experts.
Recruiting firms are using AI to sift through résumés and job applications and recommend the best candidates. No humans needed.
For me, AI changed my life back in the 1970s. In 1978 my finance professor challenged me and a few of my classmates to try and beat the performance of the S&P 500. At that time, it was considered nearly impossible.
I was given access to Wells Fargo's powerful mainframe computers, which were the size of a room back then.
I plugged an algorithm I wrote – a very early form of AI – into the computer… and what happened next changed my entire life.
I ended up crushing the S&P 500 by a factor of more than 3-to-1.
That algorithm I created – improved many times over the years – is what I now use in my Portfolio Grader.
Portfolio Grader is my AI-powered tool for individual investors. It measures a stock's fundamentals – sales growth, earnings growth and the like – and its institutional buying pressure. Think of this as "following the money."
The more money that floods into a stock, the more momentum a stock has to rise. And there's no doubt about it, we all like stocks that rise!
Using my AI algorithm, Portfolio Grader scans more than 6,000 stocks and crunches trillions of data points. It then gives them each a grade based on their fundamentals and buying pressure. If a stock earns an A or B, then it's a "Buy." If it receives a C, the stock is a "Hold," while a D or F makes the stock a "Sell."
It really is as simple as A-B-C!
My AI-powered Portfolio Grader has flagged four stocks with superior fundamentals that are poised to fly higher this year. Let's take a look now…
4 Stocks Our AI Says to Buy Now
AI Stock Pick No. 1: Coca-Cola FEMSA
Back in 1993, the Coca-Cola Company (KO) made a strategic investment in a Mexican beverage and retail company – and over the next 30 years, that company expanded exponentially. Today, Coca-Cola FEMSA SAB de CV (KOF) is the biggest Coca-Cola franchise bottler in the world.
The company operates 49 bottling plants and 268 distribution centers in 10 countries in Latin America: Mexico, Argentina, Brazil, Costa Rica, Guatemala, Nicaragua, Panama, Colombia, Uruguay and Venezuela. Coca-Cola FEMSA has a vast portfolio of 129 brands, including sodas, sports drinks, energy drinks, juices and nectars, teas, dairy products, fruit-based beverages and plant-based beverages, as well as sparkling, flavored and purified waters.
Beyond Coke, KOF also bottles popular brands like Fanta, Sprite, Powerade, Vitamin Water, Monster and Fuze Tea. I should add that the company also distributes Heineken beer products in Brazil.
In 2022, Coca-Cola FEMSA experienced growth in all its territories, which led to an 8.6% increase in volumes (or 3,755.2 million unit cases). Full-year revenue rose 16.4% year-over-year and operating earnings rose 12.5% year-over-year.
Management is optimistic looking forward, stating: "I am convinced that we have a talented team, clear rights-to-wing and positive momentum to enter a new chapter of growth and sustainable value creation for Coca-Cola FEMSA."
The analyst community agrees, as it expects full-year 2023 earnings of $5.14 per share and revenue of $13.99 billion. This compares to earnings of $4.51 per share and revenue of $11.28 billion a year ago.

AI Stock Pick No. 2: Lamb Weston
With more than 70 years in the business, Lamb Weston Holdings (LW) is a leading supplier of frozen potatoes, sweet potatoes and vegetable products. When it comes to frozen potatoes, Lamb Weston is the top supplier in the United States and the second largest in the world.
Not too surprising, Lamb Weston's most popular product is fries. Approximately 80 million portions of fries are sold each day globally – and fries are the No. 1 food sold in U.S. restaurants.
The demand for Lamb Weston's fries has added handsomely to its top and bottom lines – and the Idaho-based company dominates the fries business.
Lamb Weston caught my AI-powered system's eye for a couple reasons. First, there's been a potato shortage in the U.S. in 2023, with production down more than 7% year-over-year. Due to hot temperatures, droughts and wildfire smoke creating cloud covers, potato yields in Idaho were down between 25% and 30% in 2021. And the 2022 crop was hindered by cold, wet weather at the start of growing season.
Due to the acute potato shortage, Lamb Weston has been able to raise its prices, which has added handsomely to its top and bottom lines. Case in point: For full-year 2023, analysts anticipate earnings of $4.49 per share, up from earnings of $2.08 per share a year ago. Revenue is expected to increase 30% to $5.33 billion.

AI Stock Pick No. 3: Quanta Services
Quanta Services, Inc. (PWR) offers specialty contractor services through its vast network of companies in North America and Australia. The company primarily provides infrastructure solutions for electric power, wireless and fiber optic installation, underground utilities and pipelines. Simply put, Quanta Services provides "the infrastructure that powers your world."
As a result, Quanta Services is well-positioned to benefit from the shift to 5G. In 2021 company management even noted, "Spending by utilities on grid modernization, system hardening and renewable generation integration and spending by communications providers on broadband and 5G network deployment are driving strong demand for our services, as evidenced by our record backlog of $15.8 billion."
That growth is expected to continue through 2023. For the year, the analyst community is calling for earnings of $7.07 per share on revenue of $18.95 billion, up from earnings of $6.34 per share and revenue of $17.07 billion a year ago.

AI Stock Pick No. 4: Supermicro
Rounding out the list is Super Micro Computer, Inc. (SMCI), not only an AI pick, but also a play on artificial intelligence. Founded back in 1993, Supermicro has been at the forefront of technological change, developing a lot of firsts in the industry: the very first x86 server boards based on Orion semiconductors, the first server boards to support Intel Pentium processors, the first redundant cooling power supply, the first dual Intel Xeon server – just to name a few!
Today, Supermicro is well-known as a global leader in high-performance server technology solutions. The company continues to provide a wide range of servers, storage, motherboards, workstations and networking solutions, as well as server management software. Supermicro's solutions are utilized in several markets, including AI, 5G, Internet of Things (IoT), data centers, cloud computing, big data, enterprise, and embedded and edge computing.
Based in Silicon Valley, Supermicro has operations in more than 100 countries around the world. Primarily, these operations are in the United States, Asia and Europe. And the company has a 3 million-square-foot global manufacturing footprint.
Because AI and technology stocks currently lead the overall stock market, the "spark" that triggers more cash to pour in from the sidelines could be any positive news emerging from the tech sector. So, it's no surprise that Wall Street anticipates the company to post stunning earnings and sales for full-year 2023.
Analysts expect earnings to nearly double to $10.74 per share, up from $5.65 per share in 2022. Revenue is anticipated to increase nearly 30% to $6.73 billion, up from $5.2 billion in 2022.

Wrapping Up
What's great about my AI-powered system, Portfolio Grader, is that it can find the best stocks in any industry, as is the case with the four companies I highlighted for you today.
It all boils down to a stock's fundamentals, and these stocks' fundamentals are superior. It's why the analyst community is very positive on these four companies, as they expect the companies to continue growing their sales and earnings (They expect Supermicro to nearly double its earnings!). My AI-powered system – and I – believe they will emerge as the market winners… and potentially make investors a lot of money.
In addition to this free report, you're now also a member of my free Market360 newsletter. In Market360, I discuss a variety of topics, ranging from the latest happenings in the markets to updates on stocks, earnings, exciting new trends, and much, much more.
Keep an eye out for my next Market360 article soon. I typically send them every Tuesday, Thursday, Friday and Saturday. In the meantime, you can check out my Market360 archive by clicking here.
Sincerely,
Sincerely,
Louis Navellier
Editor, Market 360