With Hilary Kramer's High Octane Trader, you get three to five new call or put option trades every week, each with a high potential to blaze a path to 20%, 30%, even 50% profits in a just a few days — or hours.
Advisor: Hilary Kramer
Focus: Call & Put Options
Volatility Level: High
Trading Frequency: 3-5 trades each week
Price: $499 for 3-month trial
Service Features: click here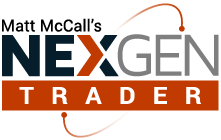 Matt McCall's NexGen Trader is geared towards traders who are looking to capitalize on near-term movements as a megatrend climbs higher.
Advisor: Matt McCall
Focus: NexGen Megatrends
Volatility Level: Medium to High
Trading Frequency: 3-4 trades each month
Price: $99 for 13-week trial
Service Features: click here



By focusing on short- and intermediate-term trades — each with its own holding period and identifiers — Charles Payne's Smart Trader helps subscribers steadily build wealth over a shorter period of time by capitalizing on the near-term movements in the best companies out there.
Advisor: Charles Payne
Focus: Short- & intermediate-term trades targeting 3%-15% gains
Volatility Level: Medium
Trading Frequency: Up to 5 trades each week
Price: $199 for 3-month trial
Service Features: click here