#2 Don't Exercise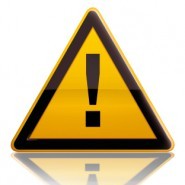 If you own any options, don't even consider exercising. You may not have the margin call problem just described, but did you buy options to make a profit if the stock moved higher? Or did you buy call options so that you could own stock at a later date? Unless you are adopting a stock and option strategy (such as writing covered calls), when you buy options, it's generally most efficient to avoid stock ownership.
If you really want to own stock when buying options, you must plan in advance, or you will be throwing money in the trash. For most individual investors, especially inexperienced ones, buying options is not the best way to attain ownership of the shares.
If the stock prices moves higher by enough to offset the premium you paid to own the option, you have a profit. But, regardless of whether your investment has paid off, it seldom pays for anyone to buy options with the intention of owning shares at a later date. There are exceptions, but in general, DO NOT exercise options. Sell those options when you no longer want to own them. It does not matter if you have earned a profit or taken a loss, when you no longer want to own the options, sell them.