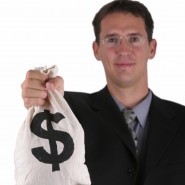 Don't knock share repurchase programs just because you love your dividends.
The big criticism of share buybacks is that too often companies overpay for their own stock. However, buybacks are tax-advantaged (dividends are taxed once as corporate earnings, then again as dividend income), and they make each share in the company more valuable. After all, earnings per share automatically increase when there are fewer shares outstanding.
But just because a board authorizes a mega-billion-dollar buyback doesn't mean the company is actively scooping up shares. Heck, more than a dozen companies announced new programs or additions of more than $1 billion since June 30, according to data from FactSet. But it doesn't mean those companies went into the market and actually bought stock.
That's why when it comes to buybacks, it pays to see which companies are, in fact, deploying their cash. Stocks that follow this two-pronged approach of returning cash to shareholders — buybacks and dividends — can generate superior, market-beating returns for long-term (that means patient) investors.
These three companies spent the most on share repurchases over the past year, according to FactSet. We've also included dividend yields and the total value of dividends paid to shareholders: