A number of dividend stocks have really earned their keep in this down year for stocks — and that makes them worth watching when there's more volatility to come.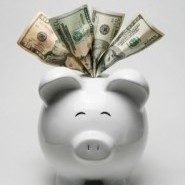 Dependable dividend stocks that are performing well in a down market have some especially attractive attributes for this uncertain investing environment. These dividend stocks tend to be more stable, for one thing. That will help your portfolio if the market keeps this up. True, the consensus forecast is for stocks to gain 7% to 10% this year — but it looks like they're going to do it in a see-saw fashion.
Additionally, dividend stocks are gaining popularity because interest rates are coming down. When yields on bonds decline, that makes dividend yields look more attractive.
We sussed out a number of dependable dividend stocks that are beating the market this year — some by a wide margin. We looked for outperformance in the S&P 500 High Yield Dividend Aristocrats index, which tracks dividend stocks in the S&P Composite 1500 that have consistently increased their dividends every year for at least 20 years.
As a group, these dividends stocks are underperforming, with the index down 2.6% on a price basis for the year-to-date vs. a 1.7% decline for the S&P 500. However, a number of index constituents are positive — and the very best stocks have put up double-digit gains.
Here are the three dependable dividend stocks that are up at least 10% year-to-date, as of Feb. 11: