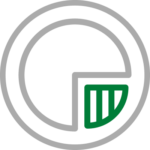 Dividend Stocks
Many investors overlook the importance of steady income. No matter your investment profile, dividends provide stable growth with consistent payments that accrue and compound over time. If you plan to retire wealthy, you need stocks that will pay you to own them. Our investment analysts highlight the stocks with the highest yields, uncover those increasing their payouts and evaluate the highly regarded Dividend Aristocrats, plus much more. Read on to find out how you can profit from investing in dividend stocks.
Recent Dividend Stocks Articles
2022 has been a rough year for many kinds of investments. However, these seven dividend stocks are humming along with steadily rising yields.
These are the dividend growth stock picks for 2023 that trade at a valuation gap and provide scope for dividend and capital gains.
These dividend stocks sport compelling yields and wide economic moats. Here are the three you should have your eyes on.
Income stocks to buy are an extra required bonus to capital gains potential as investors navigate uncertain markets.
Investors usually turn to technology stocks for growth, not income. However, there are still tech stocks with dividends worth buying.
Although the holiday season means colder temperatures, investors can keep warm with these dividend stocks to buy.
In case we don't see a holiday boost, stuff your own stocking with dividend income this Christmas with these three dividend stocks to buy.
With the ongoing conflict between Russia and Ukraine, energy prices remain a key focus. Here are three must-own energy stocks this winter.
These stocks are among the key places big money investors are placing bets, as we head into what could be a volatile 2023.
The best blue-chip stocks under $20 to buy trade at attractive valuations and have strong cash flow visibility.
These are the energy stocks to buy that should continue to provide robust cash flows as this looming energy crisis continues.
The outlook of stocks has greatly improved, but conservative investors are still looking for good dividend stocks to buy.
The dividend increases over the past 18 months make these seven companies the best dividend stocks to buy and hold forever.
These renewable energy stocks offer more than just a pass at the ESG investing trend. They also offer strong dividends for income investors.
These dividend stocks to buy for inflation protection could shield investor portfolios against current adverse market conditions.
Current bear market conditions present the perfect opportunity to invest in retirement stocks while they're trading at bargain valuations.
With the broader market imposing significant turbulence, investors may want to consider these high-yield dividend stocks to buy.
With just weeks before the end of 2022, we wanted to take a look at some of the juiciest high dividend stocks of the year and for 2023.
These dividend stocks are undervalued and high-yielding, making them no-brainer stocks to buy as the year winds down.