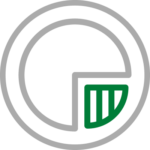 Dividend Stocks
Many investors overlook the importance of steady income. No matter your investment profile, dividends provide stable growth with consistent payments that accrue and compound over time. If you plan to retire wealthy, you need stocks that will pay you to own them. Our investment analysts highlight the stocks with the highest yields, uncover those increasing their payouts and evaluate the highly regarded Dividend Aristocrats, plus much more. Read on to find out how you can profit from investing in dividend stocks.
Recent Dividend Stocks Articles
While companies typically pay passive income quarterly, these monthly dividend stocks to buy align with most people's schedule.
These three solid dividend stocks are currently sitting in a sweet spot of the economy, as consumer spending starts to slow.
Despite increased interest rates, dividend ETFs remain popular with investors. Here are three with high income and reasonable fees.
Although a risky ventures, if you wanted discounted and consistent passive income, these are the value stocks that pay monthly dividends.
Each of these seven dividend stocks to sell are punching above their weight, due to an above-average dividend yield (5% or more). It's best to avoid them, as a dividend cut/elimination could result in severe price declines.
With higher bond yields competing against the equities market, investors may want to turn to high-yield dividend stocks to buy.
These dividend stocks are among the stocks to be avoided, as the economy teeters on the brink following a banking meltdown.
Insurance stocks are now bargains because investment returns are down and costs are up, but their dividends make them solid bets.
Dividend-paying growth stocks are great for investors looking to get decent returns regardless of where the market goes.
Dividend Champions have grown their dividend payout for at least 25 years in a row. Here are three to keep in mind for long-term income.
In the current economic environment, it is crucial for investors to prioritize quality, reliable dividend stocks and high total returns.