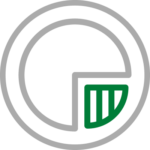 Dividend Stocks
Many investors overlook the importance of steady income. No matter your investment profile, dividends provide stable growth with consistent payments that accrue and compound over time. If you plan to retire wealthy, you need stocks that will pay you to own them. Our investment analysts highlight the stocks with the highest yields, uncover those increasing their payouts and evaluate the highly regarded Dividend Aristocrats, plus much more. Read on to find out how you can profit from investing in dividend stocks.
Recent Dividend Stocks Articles
These top high-yield dividend stocks could result in massive gains in your portfolio taking it to new heights in the not-so-distant future.
These Dogs of the Dow boast high dividend yields and will hold up well in a potential recession. Let's take a look.
These stress-free ETFs won't fluctuate a great deal and can be relied upon to deliver profits in the medium-term and the long-term.
Keep your eyes on these momentum stocks to own if you aim to become a millionaire with your long-term investments.
High-yield stocks often come with significant risk. But these 10% or greater yielding dividend stocks can deliver the goods for investors.
Traders are bored with Treasuries and demand more risk, but still prefer stability. These top income stocks are perfect for their portfolio.
Despite higher interest rates, these three high dividend yield ETFs will deliver income and capital appreciation without too much risk.
Healthcare stocks are a great option for long-term investors that want to ride out economic uncertainty and capitalize on the aging population.
Dividends are a significant component of total return. Consider these reliable dividend stocks to buy for income.
Investors should consider taking a position in these retail stocks, as their stocks bottom and begin to trend higher once again.
Investors chasing passive income should consider these dividend aristocrats, each of which offers a generous payout.
There are some reliable dividend stocks that everyone can and should consider owning. Here are three of them that fit the bill.
These three often-overlooked Canadian dividend stocks are certainly looking attractive for investors seeking value right now.
All three of these mid-cap dividend stocks are in the S&P MidCap 400 Dividend Aristocrats index. All of them are excellent long-term buys.
These three compelling dividend stocks have ultra-high yields of more than 8%. Here's what investors should know.
Housing stocks could come under pressure. After all, high mortgage rates and home prices, have kept potential homebuyers on the fence.
Investors interested in chasing yield will want to consider these lesser-known REITs with high dividend payouts.
Here are seven must-have dividend stocks for long-term investing that you can consider for your dividend stock portfolio
Johnson & Johnson is one of the best dividend stocks for passive income. Let's look at a few others income-oriented investors can accumulate.