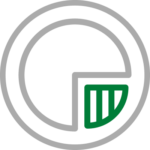 Dividend Stocks
Many investors overlook the importance of steady income. No matter your investment profile, dividends provide stable growth with consistent payments that accrue and compound over time. If you plan to retire wealthy, you need stocks that will pay you to own them. Our investment analysts highlight the stocks with the highest yields, uncover those increasing their payouts and evaluate the highly regarded Dividend Aristocrats, plus much more. Read on to find out how you can profit from investing in dividend stocks.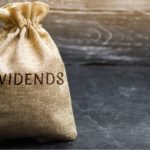 The best dividend stocks of all time are some of the best-appreciating stocks over the past decade and should be on your watchlist in 2023.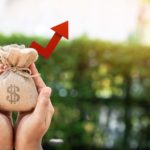 These undervalued quality dividend stocks provide a robust yield and also look poised for a breakout on the upside in the future.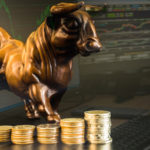 Teach your grandkids about the importance of compound investing and financial security by introducing them to these dividend stocks.
Recent Dividend Stocks Articles
High-yield energy stocks are increasingly attractive as oil prices rise and provide income to investors through big dividends.
Many investors are searching for portfolio cushions such as top-tier defensive stocks that can withstand Category 5 winds.
With geopolitical tensions, oil production reduction, and potential rate cuts in 2024, the oil outlook is bullish.
However, he's best known in investment circles for creating "Coffee Can" investing, the idea of buying high-quality companies and holding them for the long haul. 
Just three Warren Buffett dividend stocks account for nearly half of all the dividend payments Berkshire Hathaway will receive in 2023.
These long-term stocks are essential for crafting a balanced portfolio that'll consistently generate high returns for decades.
Among such stocks that have weathered market uncertainty in the past, blue-chip stocks tend to outperform. I think the same principles will apply during the next crash.
These energy stocks have slipped out of Wall Street's purview, and snapping them up while they remain under the radar is a great idea.
Suddenly, the boom times are back, and energy companies are again making hay while the sun shines.
These dividend stocks to buy for income all represent great total return value. You get the best of both worlds.
If the cost of living crisis has you thinking of what future generations will face 20 years from now, it's probably time to look for...
Looking for undervalued dividend stocks to buy? These three represent fundamentally strong companies and are ready to rally.
Tech stocks aren't often investors' first stop when they look for dividend stocks. However, these have very safe yields with room to grow.
Amid a turbulent market landscape, these companies offer safe dividend stocks, combining robust financials with promising future prospects.
Investors often seek dividend stocks for passive income, but some also offer strong growth prospects.
Buying these undervalued stocks right now can pay off tremendously once these fundamentally solid businesses ultimately recover.
During uncertain times, low-beta dividend stocks can offer stability and safety. Plus, these three have attractive yields as well.
These undervalued dividend stocks with growth potential are suitable for many different types of conservative investors.