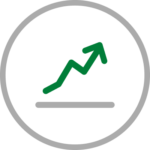 Growth Stocks
Looking for 10x, 20x, even 50x gains? Growth stocks are the perfect place to start. These are shares of innovative companies that outpace the market, and they've created billionaires virtually overnight. Don't expect dividends, slow-and-steady growth or cheap price tags (you can head on over to read about undervalued stocks if that's what you're looking for). Instead, you'll pay a premium price for the potential of multi-bagger gains. Read on to learn how you can profit from investing in growth stocks.
Recent Growth Stocks Articles
With so much attention focused on ChatGPT and artificial intelligence overall, AI stocks are bouncing higher, although some concerns exist.
Elon Musk laughed at Michael Burry, who famously bet against TSLA stock, deactivating his Twitter. Musk shouldn't be so dismissive.
Tesla (TSLA) stock is climbing higher on Friday as analysts start to change their tone about the EV company's price cuts.
Tesla is helping lead the charge for tech stocks. TSLA stock has nearly doubled from its low made in early January.
PSNY stock is trending on news that Polestar will integrate its Polestar 3 and 5 EVs with Luminar's long-range Iris lidar and software.
Today, shareholders in New Mexico-based cannabis company Bright Green and BGXX stock are seeing impressive gains on key news.
After Tesla's Street-beating earnings results, some folks might be tempted to load up on TSLA stock, but there are reasons to be cautious.
C3.ai has announced the launch of its C3 Generative AI Product Suite that will have capabilities powered by OpenAI's ChatGPT.
As we anticipated, it seems the SoFi stock breakout has arrived. Now we think it is time for the stock to fly higher.