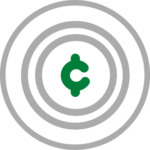 Penny Stocks
Penny stocks trade at less than $5 per share. They are highly volatile and incredibly risky investments that can burn new and seasoned investors alike; they often serve as the playground for scam artists and market manipulators. However, while penny stocks can be halved in the blink of an eye, they can also double much more quickly than large-cap stocks. Investors interested in penny stocks should be aware of the risks and do their due diligence before making an investment. Read on to find out how to profit without getting scammed.
Recent Penny Stocks Articles
The internal drama involving BBIG stock rages on, with tomorrow being the last day for Erik Finman to issue a public retraction.
The date of record for the MMAT stock spinoff of MMTLP shares for shares of Next Bridge Hydrocarbons is quickly approaching.
Express is in focus on Thursday, as EXPR stock is up more than 40% on the day. The move comes after a new partnership with WHP Global.
These penny stocks to sell have been incredibly volatile this year and should be discarded from your portfolios heading into 2023
Although Blue Apron layoffs should bolster the meal-kit pioneer's business, APRN stock may be too far down to matter.
MULN stock opened in the green after the company announced it had hired Ford veteran Donald Borthwick as its VP of commercial sales.
CVNA stock is extra-volatile amid talk of a possible Carvana restructuring along with a harsh analyst downgrade.
If Mullen capitalizes on the last-mile delivery EV niche, a full dollar could be in the cards for MULN stock.
For those investors that don't mind going speculative (with funds they can afford to lose), these are the top penny stock picks for 2023.
Wondering which small-cap companies you should offload before 2023? Here are the top picks for penny stocks to sell while you still can.
Yesterday's news is today's news, with shareholders in Bed Bath & Beyond and BBBY stock continuing to sell into weakness.
BBIG stock is in focus after former ZASH CEO Erik Finman called for Vinco Ventures' board to remove Ross Miller and Gabe Hunterton.
TransCode Therapeutics (RNAZ) stock is rallying higher on Wednesday after the company withdrew plans for a secondary offering.
Shares of MMAT stock are in the green after it was announced that FINRA had approved the exchange to receive Next Bridge shares.
Shares of SOFI stock reached a new 52-week low of $4.32 during intraday trading as lawmakers put pressure on SoFi's cryptocurrency business.
Shareholders of MMTLP will soon have their shares exchanged for shares of Next Bridge, which will not be publicly tradable.
Small investors who bought BBBY stock as a meme trade are learning the hard lesson that you have to sell to book a profit.
Investors in soon-to-be bankrupt Winc and WBEV stock are cheering an impressive rally off the lows in today's session.
SNDL stock is staging a late-year comeback after the marijuana and liquor company reported its third-quarter earnings.