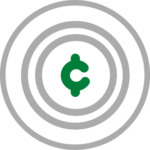 Penny Stocks
Penny stocks trade at less than $5 per share. They are highly volatile and incredibly risky investments that can burn new and seasoned investors alike; they often serve as the playground for scam artists and market manipulators. However, while penny stocks can be halved in the blink of an eye, they can also double much more quickly than large-cap stocks. Investors interested in penny stocks should be aware of the risks and do their due diligence before making an investment. Read on to find out how to profit without getting scammed.
Recent Penny Stocks Articles
Codiak BioSciences (CDAK) stock is falling hard on Monday after the company announced plans for an asset sale through a Chapter 11 bankruptcy.
Mullen has confirmed that it expects to deliver its Class 1 electric vehicle cargo van to RMI by the end of Q1, or March 31.
Unity Biotechnology (UBX) stock is taking a beating on Monday after revealing results from its Phase 2 clinical trial of UBX1325.
Coeptis Therapeutics (COEP) stock is climbing higher alongside heavy trading on Monday despite a lack of news from the drug company.
If you can handle the ever-present threat of extreme volatility, these analyst-supported penny stocks could be interesting.
Today, investors in MicroVision and MVIS stock are in buying mode, ahead of a key event set for April 14 shareholders may want to note.
Vinco will hold its annual meeting on April 18. BBIG stock shareholders will vote on 12 proposals, including a reverse stock split proposal.
Today, investors in Mullen Automotive and MULN stock are in selling mode, despite a relatively impressive move higher in the markets.
AMC's cost to borrow fee has risen higher on the heels of a pending APE to AMC stock conversion and an analyst downgrade.
Cannabis stocks could see higher highs with several key catalysts, creating a potential $100 billion opportunity.
Advent Technologies (ADN) stock is climbing higher on Thursday following news of a fuel cell agreement with Hyundai (HYMTF).
ZyVersa Therapeutics (ZVSA) stock is taking off on Thursday morning without any recent news from the biopharmaceutical company.
If you can handle the heat of extreme speculation, you may want to throw some gambling funds at these stocks that can make you rich.
VORB stock is surging higher after the company announced it would begin an "incremental resumption" of operations.
With another deadline to contend with, Mullen Automotive is on the clock. This time around, investors don't seem pleased with MULN stock.
Meme stocks are on the move Wednesday as investors celebrate a recent earnings report from GameStop (GME) with a surprise profit.
Cerberus Cyber Sentinel (CISO) stock is falling on Wednesday but that's not something that should surprise investors after yesterday's rally.
Virgin Orbit (VORB) stock is on the rise Wednesday following reports that the company is close to securing additional funding!