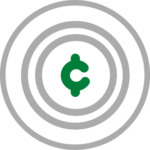 Penny Stocks
Penny stocks trade at less than $5 per share. They are highly volatile and incredibly risky investments that can burn new and seasoned investors alike; they often serve as the playground for scam artists and market manipulators. However, while penny stocks can be halved in the blink of an eye, they can also double much more quickly than large-cap stocks. Investors interested in penny stocks should be aware of the risks and do their due diligence before making an investment. Read on to find out how to profit without getting scammed.
Recent Penny Stocks Articles
Meta Materials has been granted an extension to regain Nasdaq compliance. Here's why it likely won't end up saving the troubled MMAT stock.
These are the undervalued penny stocks to buy for 100% returns in a short period of time.
T2 Biosystems is plunging today despite receiving good news from the FDA yesterday. Here's what investors should know about TTOO stock.
Undervalued stocks are not just found in older industries; rather, many can be found in emerging spaces as well.
Shareholders in Mullen Automotive and MULN stock can't catch a break. Today's price action is just another example of this.
Investors in AYRO stock have little to cheer today, as the company's stock price breaks below where it started the year.
FFIE stock is surging higher following a 1-for-80 reverse split and several recent press releases. Is it setting up for a short squeeze?
Shares of BBBYQ stock are in the spotlight after employees sued the company's 401(k) plan committee, alleging large losses.
Volcon (VLCN) stock is falling on Friday after the electric power sports vehicles company revealed details of a public offering.
Axcella Health (AXLA) stock is taking a beating on Friday after the biotechnology company announced plans for a reverse stock split.
Moleculin Biotech (MBRX) stock is on the move Friday after the clinical-stage pharmaceutical company provided an update to investors.
AgriFORCE Growing Systems (AGRI) stock is rocketing higher on Friday as the agriculture technology company's shares see heavy trading.
Cheap valuations and prospects for future growth should get individual investors excited for these under-$1 stocks to buy.
These undervalued AI penny stocks offer tremendous long-term upside at incredibly attractive price points at this point
Undervalued flying car stocks are rising fast. Investors don't want to miss out on the opportunities they offer.
SEC chair Gary Gensler recently spoke at a U.S. Senate hearing and addressed MMTLP stock. Unfortunately for investors, he couldn't say much.
It has been a rough go for investors in Rent the Runway and RENT stock, but a short squeeze could possibly be brewing.
The dire situation has led to extremely cheap valuations on many cannabis stocks, potentially offering an opportunity to investors.
TTOO stock is in focus after the company announced that it would postpone its annual meeting of stockholders to Sept. 15.