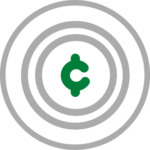 Penny Stocks
Penny stocks trade at less than $5 per share. They are highly volatile and incredibly risky investments that can burn new and seasoned investors alike; they often serve as the playground for scam artists and market manipulators. However, while penny stocks can be halved in the blink of an eye, they can also double much more quickly than large-cap stocks. Investors interested in penny stocks should be aware of the risks and do their due diligence before making an investment. Read on to find out how to profit without getting scammed.
Recent Penny Stocks Articles
Non-speculative penny stocks that have the potential to create significant value in the next few years.
You are unlikely to find the next Google, but these millionaire-maker penny stocks have significant upside catalysts for multibagger gains.
These penny stocks provide the potential for multibagger returns for those seeking less-speculative stocks with a decent growth outlook.
Don't let the recent bull market rally fool you into thinking these seven penny stocks to avoid are worthwhile moonshots.
Although penny stocks should best be left for extreme contrarians, those that want to gamble can do smartly with these ideas.
It's never easy to buy penny stocks at the bottom. But concentrating on the best stocks will help set investors up for success.
Even conservative investors want to find the next big thing at a cheap price. Here are seven cheap penny stocks to buy at bargain prices.
Investors in Forza XI and FRZA stock are in buying mode today, as pre-order data and a testing announcement are driving bullish sentiment.
These dead-money stocks exhibit incredible volatility and present themselves as remarkably risky bets in this current economic environment.
Today, investors in Sonnet BioTherapeutics and SONN stock finally have a catalyst to jump on, sending this stock soaring more than 100%.
Quanergy Systems is surging on Friday, with QNGY stock up about 150% so far in the session. Here's what we're watching right now.
These penny stocks to sell are remarkably speculative bets that will continue to erode investor value over time.
Here's what investors may want to know about the Paul Ryan Executive Network Partnering Corporation SPAC as ENPC stock surges.
If you can handle the risk of highly speculative investments, these penny stocks might bring tremendous upside to your portfolio.
The search for growth among many investors is always on, so let's take a look at some penny stock predictions for these small-cap players.
While you usually get what you pay for, these bargain stocks to buy for under $10 proves that some equities punch above their weight.
Helbiz is fighting hard to stay relevant in the micro-mobility space. Here are the top institutional investors still betting on HLBZ stock.
Here are three gig economy stocks investors may want to avoid, given an upcoming labor rule change that will hurt some companies.
Today's incredible move in micro mobility company Helbiz and HLBZ stock is worth noting for investors looking to trade this momentum.