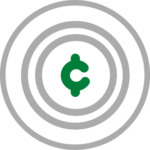 Penny Stocks
Penny stocks trade at less than $5 per share. They are highly volatile and incredibly risky investments that can burn new and seasoned investors alike; they often serve as the playground for scam artists and market manipulators. However, while penny stocks can be halved in the blink of an eye, they can also double much more quickly than large-cap stocks. Investors interested in penny stocks should be aware of the risks and do their due diligence before making an investment. Read on to find out how to profit without getting scammed.
Recent Penny Stocks Articles
Marker Therapeutics (MRKR) stock is rising higher on Wednesday as investors react to positive pre-clinical news from the company.
When it comes to penny stocks to buy now, be aware of the risks. While some of these little guys can rocket, some will be duds.
Mullen (MULN) stock remains a bear to investors. According to Fintel, the company briefly had zero available short shares per a sample.
IronNet (IRNT) stock is taking a beating on Tuesday as the company gives up some of the gains it made during a Friday rally.
Tian Ruixiang (TIRX) stock is slipping on Tuesday morning despite a lack of news from the Chinese insurance brokerage services company.
Ideanomics (IDEX) stock is on the rise Tuesday with strong early morning trading without any news from the company explaining the rally.
QualTek Services (QTEK) stock is rocketing higher on Tuesday despite a lack of news from the infrastructure services company.
It's time for a look at the biggest pre-market stock movers on Tuesday morning with all the details traders need to know about!
Taking this into account, if you own any of these seven overvalued penny stocks to sell, consider it high time to make your exit.
If you don't mind exchanging downside risk for massive upside possibilities, these are your choices for best penny stock to buy now.
Retail investors are betting on a short squeeze for Bed Bath & Beyond. Here's why it makes more sense to bet against BBBYQ stock.
TOP Financial had been a very volatile name about a month ago. Today, though, shareholders are still waiting for TOP stock to resume trading.
Nikola is about to be delisted from the Nasdaq. Here's why the company's attempt to save itself won't make NKLA stock a buy.
Onfolio (ONFO) stock is rocketing higher on Friday after providing investors with an update on its generative AI search tool.
BBBYQ stock is in focus amid continued talks of a short squeeze. Next week, Bed Bath & Beyond's bankruptcy sale process will begin.
Elevation Oncology (ELEV) stock is on the rise Friday with heavy trading despite a lack of news from the pharmaceutical company.
EFFECTOR Therapeutics (EFTR) stock is taking off on Friday after the company reported positive data from a Phase 2 clinical trial.
Appreciate (SFR) stock is rising higher on Friday with heavy trading despite a lack of news from the luxury brand marketplace company.
Could Carl Icahn save Bed Bath & Beyond? Some retail investors want to see him step in and help BBBYQ stock finally rally.