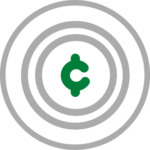 Penny Stocks
Penny stocks trade at less than $5 per share. They are highly volatile and incredibly risky investments that can burn new and seasoned investors alike; they often serve as the playground for scam artists and market manipulators. However, while penny stocks can be halved in the blink of an eye, they can also double much more quickly than large-cap stocks. Investors interested in penny stocks should be aware of the risks and do their due diligence before making an investment. Read on to find out how to profit without getting scammed.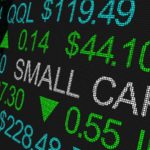 These small-cap stocks have massive upside potential and swelling backlogs. As their backlogs translate into revenue, they're poised to surge.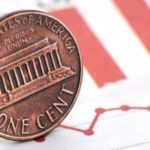 Overlooked penny stocks are set to rally once the overall stock market and economy pivot to the upside - These are three winners.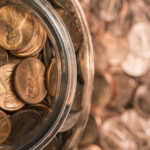 Unlock the massive upside potential of the market by exploring our curated list of the best penny stocks to watch today!
Recent Penny Stocks Articles
Datasea (DTSS) stock is falling on Tuesday after the company announced a proposed public stock offering priced at 40 cents per share.
When all the focus lies on the largest names of the economy, these best penny stocks to buy offer a great risk/reward ratio.
Ascent Solar Technologies (ASTI) stock is rising higher on Tuesday due to the company enacting a 1-for-200 reverse stock split.
AgileThought (AGIL) stock is rising on Tuesday with heavy trading despite a lack of news from the digital transformation services company.
MULN stock is rising following Mullen's acquisition of Romeo Power's battery assets. However, this could be a troubled acquisition.
Therefore, EV charging companies are going to see high demand in the next few years. Charging infrastructure will become the key to enable EV adoption.
Nuwellis (NUWE) stock is taking a beating on Monday despite a lack of news or increased trading activity for the medical device company.
Tenon Medical (TNON) stock is falling on Monday after the surgical implant company announced a proposed public offering for its shares.
Versus Systems (VS) stock is rising higher on Monday as the business software company's shares experience heavy trading this morning.
These penny stocks provide investors with the potential for massive capital appreciation over a multi-year investment period.
These cannabis stocks are starting to surge with drug rescheduling now recommended by the U.S. Department of Health and Human Services.
These penny stocks could pop over the coming months as catalysts mount and the climate shifts in their favor.
While even the best micro-cap stocks can be extraordinarily risky, these compelling ideas could be worthwhile with some pocket change.
MULN stock is in the spotlight after the electric vehicle company announced that it had received payment from British Airways on Aug. 31.
Ryan Cohen is reportedly facing a probe from the Securities and Exchange Commission (SEC) over his sale of Bed Bath & Beyond (BBBYQ) stock.
Grom Social Enterprises (GROM) stock is taking a beating on Friday after the company went through a reverse stock split yesterday.
AGBA Group (AGBA) stock is climbing higher on Friday after the company announced a $50 million equity purchase agreement.
Impel Pharmaceuticals (IMPL) stock is on the rise Friday after the company announced an amended agreement with Oaktree Fund Administration.
Cybersecurity firm and former meme stock IronNet is on the verge of collapse. Here's why IRNT stock could fall even further.