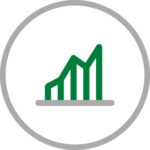 Undervalued Stocks
Warren Buffett would be proud you're here. The Oracle of Omaha is known for his strategy of investing in value stocks -- stocks that trade at a lower price than their fundamentals suggest they're worth. You won't find many flashy, popular names or crazy growth stories here (you'll want to check out growth stocks for that). But what you will find are mature stocks with high dividend yields, low price-earnings (P/E) ratios and steady long-term gains. Read on to learn how you can profit from investing in undervalued stocks.
Recent Undervalued Stocks Articles
Fundamental analysis makes these three undervalued biotech stocks to buy plus they have other catalysts that make them compelling.
The Street is down on the blue-chip index, but these undervalued Dow Jones stocks should generate big profits for long-term investors. 
If you want to enliven your portfolio with high potential bargains, these best undervalued growth stocks for June might fit the bill.
Discover hidden gem stocks and sleeping giants with high growth potential. Invest in under-the-radar, undiscovered stocks for high returns.
Upgrade your portfolio with these highly undervalued EV stocks for massive growth and upside potential in the long term.
These are the three best tech stocks right now, each offering very compelling entry points for the long-term investor.
Looking for bargains? These three beaten-down stocks will make investors a fortune once the tides turn.
The undervalued S&P 500 stocks I'm looking for have reasonably high dividend and free cash flow yields and will do well long term.
These three REITs could see continued growth following the recent downturn in the real estate market, if the market rebounds.
Looking for bargains in this extended market? Occidental Petroleum (OXY), Chevron (CVX) and Devon Energy (DVN) are undervalued oil stocks.
Here are the top three oil stocks to buy as we gear up for a sector reversal in summer after the long period of oil price volatility.
These are the undervalued lithium stocks to buy after correction, as these stocks can deliver multi-bagger returns.
With these seven energy stocks to sell now, risk/return is not in your favor. Each one is relatively overvalued, with company-specific issues that further bolster their respective bear cases.
While targeting the best short-squeeze stocks to buy now can be incredibly treacherous, they may also yield robust returns.
These are the undervalued pharma stocks to buy for high total returns as these companies are poised for steady growth and cash flow upside.
After a year many of us would love to forget, the Nasdaq and Nasdaq stocks are showing big signs of life again.
While blue chips are relatively predictable, they're also boring. For serious gains, you need to check out these stocks to buy now.
While lesser-known enterprises present viability risks, those wanting to swing for the fences should seek small-cap stocks to buy.
Long-term investors who pick-up stocks now on the cheap are sure to be rewarded when the market recovers more and we once again enter a broad-based rally that leads to a full-blown bull market.