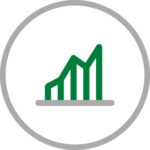 Undervalued Stocks
Warren Buffett would be proud you're here. The Oracle of Omaha is known for his strategy of investing in value stocks -- stocks that trade at a lower price than their fundamentals suggest they're worth. You won't find many flashy, popular names or crazy growth stories here (you'll want to check out growth stocks for that). But what you will find are mature stocks with high dividend yields, low price-earnings (P/E) ratios and steady long-term gains. Read on to learn how you can profit from investing in undervalued stocks.
Recent Undervalued Stocks Articles
Investors should use yesterday's unjustified stock market decline as an opportunity to buy a number of the best Nasdaq stocks for 2023.
The search for undervalued value stocks has become more difficult, but there is still value to be found if you know where to look.
Does inflation have you down? Then check out these best stocks under $15 to buy and finally put your money to good use.
With the future of mobility and infrastructure pivoting toward electrification, these are the relevant battery stock picks for 2023.
Morgan Stanley sees a potential $11 trillion opportunity. So I went hunting for the top hydrogen stock picks for 2023.
These cheap stocks to buy for $100 boast robust underlying businesses that have been unfairly beaten down in the current economic downturn.
These 7 Fintech Stocks are attractive investment opportunities for investors looking to profit from the growth of this new industry.
These cheap tech stocks could offer outsized returns for short-term and long-term investors who acquire shares now.
For impatient investors looking to score a quick buck, these best short-term stocks to buy now could be the answer.
For investors that are concerned about the red ink but still want to stay in the market, these are the stocks to buy for volatility.
With the electric vehicle boom only expected to accelerate, here are just some of the top EV stock picks for 2023.
SoFi stock has been absolutely crushed this year. But with 29X upside potential, it remains among the best stocks to buy today.
Although the future of mobility turned volatile this year, investors might gain success through EV stocks hedge funds are buying.
Americans seem to be celebrating a return to normalcy this holiday season, and the nation's biggest retailers are reaping the benefit.
These undervalued semiconductor stocks are trading at levels that greatly understate the strength of their businesses.
With borrowing costs likely to spike next year, investors should prepare with these stocks to buy for rising interest rates.
When growth companies had access to capital, they were the hypergrowth stocks to buy and hold. Investors could count on their funding growth to fuel...