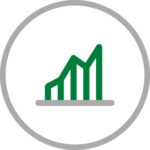 Undervalued Stocks
Warren Buffett would be proud you're here. The Oracle of Omaha is known for his strategy of investing in value stocks -- stocks that trade at a lower price than their fundamentals suggest they're worth. You won't find many flashy, popular names or crazy growth stories here (you'll want to check out growth stocks for that). But what you will find are mature stocks with high dividend yields, low price-earnings (P/E) ratios and steady long-term gains. Read on to learn how you can profit from investing in undervalued stocks.
Recent Undervalued Stocks Articles
These are the low P/E stocks to buy at current levels for a sharp reversal rally in the coming quarters.
Thanks to the Inflation Reduction Act, investors are once again looking for renewable energy stocks to buy. Here are three of the best.
Many companies talk about capturing carbon, here are three carbon capture stocks that actually do it. Fuel Cell Energy, Fluor and NRG Energy.
If you have the patience to ride out some choppy weather, these value stocks to buy may offer significant upside later.
Here are three stocks to buy for investors looking to make money from this recent financial calamity that's unfolded.
These three Warren Buffett stocks are excellent options for all long-term investors seeking stable returns over time.
The underlying strength of these lithium stocks to buy saw significant improvement in 2022 positively impacting stock prices this year
These cheap stocks don't just attract on the ticker tape but rather feature compelling fundamentals and analysts' upside projections.
These are the undervalued lithium stocks to buy for 100% returns potential in one year.
While these value stocks are trading near their 52-week highs, they still have plenty of gas left in the tank for interested investors.
These undervalued tech stocks have the fundamentals to help them outperform their peers as the market recovers.
These healthcare stocks to buy offer spectacular upside potential ahead in your defensive portfolio
Oil stocks have sold off to start 2023. That creates an opportunity to buy these firms at tremendous prices.
It takes scaled battery supply to compete with Tesla, and these five companies seem to have it.
These emerging markets stocks provide exciting growth potential for long-term investors seeking diversification right now.
Bruker, Qiagen, and Bio-Rad are three of the most promising healthcare stocks to buy as NIH funding increases.
Value investing involves picking stocks whose long-term outlook is being underappreciated. These value stocks to buy fit the bill.