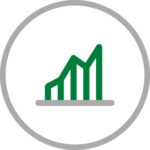 Undervalued Stocks
Warren Buffett would be proud you're here. The Oracle of Omaha is known for his strategy of investing in value stocks -- stocks that trade at a lower price than their fundamentals suggest they're worth. You won't find many flashy, popular names or crazy growth stories here (you'll want to check out growth stocks for that). But what you will find are mature stocks with high dividend yields, low price-earnings (P/E) ratios and steady long-term gains. Read on to learn how you can profit from investing in undervalued stocks.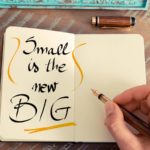 However, for those ready to take the plunge, an opportunity is being created for small-cap stocks.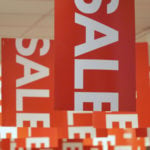 These massively undervalued dividend stocks are poised for a strong rally in the next 12 to 15 months. By the end of 2024, these undervalued dividend stocks may indeed deliver 40% to 50% total returns.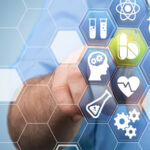 However, pharmaceutical stocks can be expected to eventually rebound. The good news for investors is that many pharma stocks are on sale right now and can be purchased at rock bottom prices.
Recent Undervalued Stocks Articles
These previously oversold stocks broke out of their consolidation, offering investors an opportunity before they establish a stronger trend.
These semiconductor stocks fly under the Street's radar for now, but have exciting growth prospects that could turn them into market darlings.
These robotics stocks have tremendous growth potential this decade as blue-collar automation gains more momentum.
Sports betting stocks operate in an industry rife with opportunity. Here are your three best options to pick from.
These penny stocks are set to deliver stellar gains from their current price point, with analysts expecting triple-digit upside in one year.
These retail stocks are oversold at current prices, meaning investing now could lead to stellar returns over the long-run.
Further, supply still can't keep up with demand as global leaders clamor for millions of electric vehicles. So, use the recent weakness as an opportunity in this sector.
As the markets begin to pivot into different preferences away from tech and growth, these materials stocks take the podium.
Plenty of potential for continued growth is the primary driver for those considering top oil stocks.
These pharma stocks could boom in the coming years, riding their diversified pipelines with massive addressable markets higher.
While some stocks are all over the news, these buy-rated stocks offer high returns due to their strong fundamentals.
These are the OTC stocks to buy for multibagger returns as they represent quality business at attractive valuation.
Snapping up these solar stocks can be a very rewarding move after their recent corrections, given their substantial upside potential.
These value stocks are trading at a reduced price compared to the fair value. Its a great time for investors to climb aboard.
But these companies are working under the radar, generating energy and whopping gains for investors able to recognize their potential. 
These under-the-radar stocks have the potential to deliver tremendous returns once their businesses recover and investors take note.
These undervalued penny stocks have high top-line growth and sticky businesses that'll eventually bring these stocks to new highs.