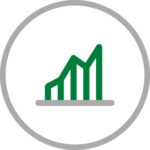 Undervalued Stocks
Warren Buffett would be proud you're here. The Oracle of Omaha is known for his strategy of investing in value stocks -- stocks that trade at a lower price than their fundamentals suggest they're worth. You won't find many flashy, popular names or crazy growth stories here (you'll want to check out growth stocks for that). But what you will find are mature stocks with high dividend yields, low price-earnings (P/E) ratios and steady long-term gains. Read on to learn how you can profit from investing in undervalued stocks.
Recent Undervalued Stocks Articles
For those that want to zig while others zag, these heavily targeted stocks represent the short-squeeze candidates to watch this month.